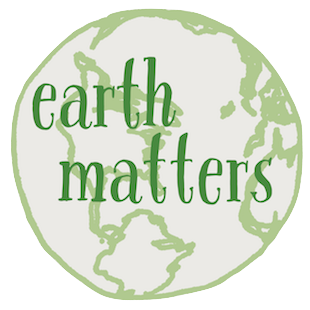 Earth Matters focuses on conservation, sustainability, recycling and healthy living. This weekly series is brought to you by The ML by Maria Luisa Scholarship fund, Strawtown Studio and Summer Play Camp at Blue Rock School. 
If Earth Matters to you, sign up for our mailing list and get the next installment delivered right to your inbox.
by Susan Hellauer
After yet another year of struggle with a malodorous plastic bag factory in Orangeburg, nearby residents are beyond ready for some big changes.
API Industries, Inc., doing business as Aluf Plastics, moved into a 100,000 square foot facility in Orangeburg in 1986. As their factory expanded over those 30 years to 500,000 square feet, and from eight to 80 plastic bag "extruders," ever-increasing odors of burning plastic and chemical fragrance have infiltrated nearby streets, schools, backyards and homes from the ramshackle complex at 2-10 Glenshaw Street.
The manufacturer already had a contentious history with Rockland County, releasing both foul odors and, documents show, potentially hazardous emissions, until the County Health Department ended its air quality monitoring role in a 2012 cost-cutting move. Since then, the Town of Orangetown and the New York State Department of Environmental Conservation (DEC) have gone to bat for the beleaguered citizens, with little to show for their efforts. Aluf's lawyers have been successful in delaying fines and other punitive actions by the Orangetown Town Board in recent years. Violations issued by the DEC in a December 2016 Order on Consent required Aluf to install a new filtration system for odor control. When that months-delayed equipment was finally put in place last November, the escaping odors did not abate, and neither did its neighbors' complaints.
Now, Aluf has filed suit against Orangetown, even as the new Orangetown Supervisor Chris Day says he aims to end the Aluf odor problem quickly, once and for all. Will his assertive new tactics succeed where so many have failed? And will a recently filed class-action lawsuit on behalf of residents get them the relief they seek?
The two faces of Aluf
In a civil suit filed in Rockland Supreme Court in December, API Industries/Aluf accused the Town of Orangetown of acting contrary to law by requiring them to pay for recent air quality monitoring, as well as for consulting services that were not put out to competitive bid. They also say that the town failed to test other area businesses for odor emissions.
Litigation notwithstanding, the $100+ million plastics manufacturer says it is is ready to work with the Town of Orangetown, according to Scott Furman, of API/Aluf's legal team Sive, Paget & Riesel. "Now that there's a new supervisor, and a new set of expectations, we're optimistic, and making ourselves available to chat in hopes of resolving our disputes," Furman told Earth Matters.
A new broom at Town Hall
Despite the amicable intentions voiced by their lawyers, Aluf recently barred Orangetown inspectors from their plant, new Orangetown Supervisor Chris Day told EM, adding that the factory's persistent odor problem is high on his priority list.
While the town's lawyer assesses the Aluf lawsuit, a multi-pronged attack on the odor nuisance is underway, beginning with the formation of an Air Quality Review Committee. "This is going to be a process-management group, with two town employees—one from code enforcement and one engineer—and three local resident volunteers," said Day. The resident members, selected by the Town Board through interviews and resumes, include a chemical engineer,  an air-quality scientist from Lamont-Doherty Earth Observatory, and someone who does air quality testing as part of his job.
The committee will deal with any air-quality issues that arise in the town, beginning with Aluf. Day has tasked the new group with streamlining the reporting process, and using their expertise to evaluate issues and make recommendations to the Town Board. "This will add a level of focus that hasn't been there before, and a level of trust for our Town Board, who are not engineers and scientists," said Day. He also wants the committee to suggest changes and additions to town codes and enforcement procedures.
A cost-benefit solution?
Day has discussed Aluf with DEC Region 3 Director Kelly Turturro, who is more than familiar with the case. According to Day, the DEC-ordered filtration equipment is installed, but is not catching all the errant air, and Aluf won't let town inspectors inside. "From our inspection of the exterior we see openings and gaps that are letting air out," said Day. "We need to get inside to see it, and they need to correct it. If it's not corrected, there's going to be a problem."
And by "problem," Day means fines. "Per our code, we're going to hit them, over and over again, with a new $20,000 fine every week until all this is resolved," Day said. Besides the odors, Orangetown inspectors need access to some of Aluf's machinery, which they've been operating without a proper permit. "If they're not allowing access, then those parts of their factory won't be allowed to operate because they wont' have permits," he added.
But the new supervisor was optimistic that Aluf will eventually weigh the costs and comply. "Do the right thing, and we'll stop," he said. "We're not trying to drive this company out of business: we're trying to drive them to follow the rules."
Time for some class action
Having met so many roadblocks, it's no surprise that local residents have opened a new front in the fight for fresh air. On February 20, a class action lawsuit was filed in Rockland County Supreme Court against API Industries Inc./Aluf Plastics. The suit lists six plaintiffs—homeowners who say they've been enduring the acrid Aluf odors for years. Michael E.  Greenspan, of the White Plains firm Greenspan & Greenspan, attorneys for the homeowners, told EM that the named plaintiffs "represent the class of residents who live within a 1.5 mile radius [of the Aluf factory.]" Upwards of 3,000 households within the impacted area could benefit, according to the filing.
The action, which Greenspan says is being served to Aluf within the next day or two, seeks "monetary damages and related relief" from odors emitted by the round-the-clock, six-days-a-week factory, which often chase residents indoors, windows shut tight. "Aluf needs to be a better neighbor," said Greenspan. "These folks have tried everything within the legal system, and now have to turn to the civil justice system. They just want to enjoy their homes."
Community strength in numbers
Allyson Sullivan, one of the residents named as a class action suit plaintiff and a core member of the 930-member grassroots group Clean Air for Orangetown (CA4O), said that the problem has been growing continually worse over the last 13 years, prompting her to do research and obtain documents from the county via FOIL requests: "We're not just complaining. We're trying to help. We're real families trying to make our way through this. Our main focus is to preserve our town and our property values. This home is our investment."
On Sunday December 10—less than a month after the new DEC-ordered odor-control equipment was installed at Aluf—Sullivan and Liz Dudley, another class-action plaintiff and CA40 member, said that the smell in their Blauvelt neighborhood near the factory was so bad that they couldn't even go outside. Along with CA4O co-founder Heather Hurley, they organized a pop-up sidewalk protest in front of Aluf the next day, drawing the attention of Cable News 12, which covered the action.
"We didn't start out to put a business out of business," Hurley. "It was always meant to stop the problem so people could continue having good quality of life, and be sure that emissions are regulated and proper testing done." She wants good ratables for her town, just not at the cost of clean air. "If companies are coming here and are not good neighbors, and not playing by the rules—that's where the problem is," she said.
Learn more:
Email Earth Matters
Read Earth Matters every Wednesday on Nyack News And Views, or sign up for the
Earth Matters mailing list.
Earth Matters  focuses on conservation, sustainability, recycling and healthy living. This weekly series is brought to you by The ML by Maria Luisa Scholarship fund, Strawtown Studio and Summer Play Camp at Blue Rock School.