by George Sherman
Years ago, when our children were very young, we spent the summer months of the Jersey shore. The beach that we went to at that time was relatively quiet not crowded. We always went with another couple that we had known from college days. We had two children and they had three so there was never a problem of them having want someone to play with. While they were there there full-time, my friend and I would join them on the weekends and for our vacations.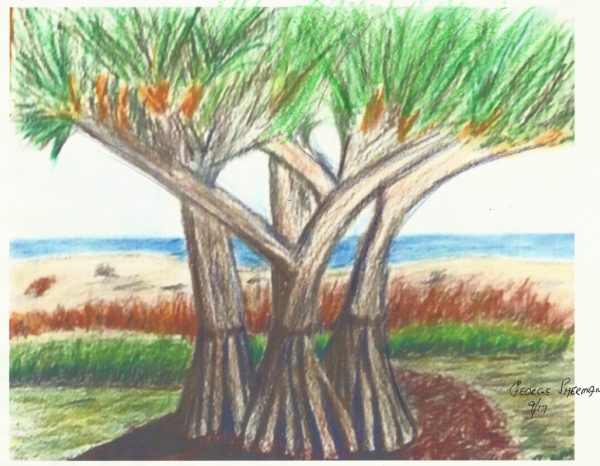 I grew up near beach with the smell and the taste of salt water imbedded in my memory. It always made me feel good to be in this environment reminding me of all those days I spent in the water turning blue. My parents were in the retail business and the only day they were free with Sunday. However I was fortunate that my grandmother lived with us and was able to take my sister and I, by bus, almost every day to the beach.
Years later, I was thrilled to be able to provide that experience for my children and they seemed to enjoy being at the beach as much as I did. Listening to the surf crashing into the shore brought back so many wonderful memories of my childhood and here I was able to share that experience with my own children.
But life is an ever-changing drama and as I grew up and had less and less time for beaches, so did they. Now and for the last several last years we've been going away for a couple months in the winter and of course, it's to a beach. Maybe it's true what it is said about getting older, it can be like a second childhood. It can never be the same but childhood memories linger and it doesn't take much to revive them.
George Sherman is a student at the Learning Collaborative. Words and Images is a column that features the work of students from Bill Batson's sketch logging class at the Learning Collaborative.  Thanks to editorial assistance from Bonnie Timm.