by Giacinta Pace

The cowboy behind the 1980 disco hits
YMCA
,
Macho Man
and
In the Navy
, is coming to the
Union Arts Center
to sing, talk about the Village People and lead a dance party on Saturday night.
Multi-Platinum American Award Winning Billboard Hit Recording Artist Randy Jones, the original cowboy from the Village People, gets the party started
on Sat Jan 27 at 8p
. Randy will answer audience questions, perform all of the hits you know and love including "YMCA," and kick off a disco dance party you won't soon forget. "I am excited to visit Sparkill for the first time," said Jones. "I can't wait to answer your questions and perform some hits. It's going to be a fun night. I can't wait to party with y'all."
The Saturday 1970's time travel experience continues with local favorites Freaky Frankie DJ Ramos and Carla LaLa Ramos of Back to the Boogie Radio Show, spinning your favorite disco dance songs as you move and groove to the music.
The Union Arts Center in Sparkill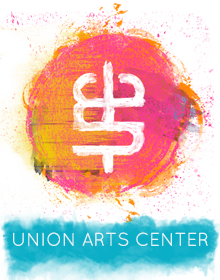 In only a few years since its 2012 opening, UAC has become a destination to enjoy world-class performances and premier events. From it's humble beginnings as a barn, through the restoration of a classic fire house, Union Arts Center has become a supportive and welcoming venue for cultural exchange and creative expression. "Our mission is to establish an elegant space where artists, performers, and healing arts practitioners can share their work, passions and energy with our engaged and appreciative community," says Proprietor Simon Basner.
Doors for Randy Jones and the Disco Dance Party will open at 8p on Jan 27. Wine and beer are available for purchase all evening. Come early, have a drink and chill out in the relaxed setting of Gallery One before the show begins upstairs in Quincy Hall. All seats are general admission and include one beverage (wine, beer, or two gourmet soft drinks). Advance tickets are $48 until 4p the day of the performance. Purchase tickets on-line at www.uacny.com. The Union Arts Center is located at 2 Union Avenue in Sparkill, NY.