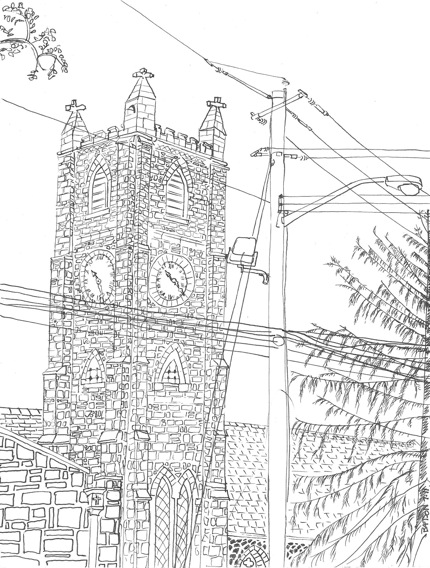 by Bill Batson
The Reverend Owen C. Thompson has led the flock at Grace Episcopal Church since September 2013.  You may have seen the man who prefers to be called Owen around town; sitting in on the bongo drums for a set at GraceMusic, riding a motorcycle or hitting the gym. Father Thompson can also be found rallying for LGBTQ rights or speaking at vigils for black lives silenced by police bullets. Grace's rector is keeping the beat for a congregation that has a rich tradition of community and creativity.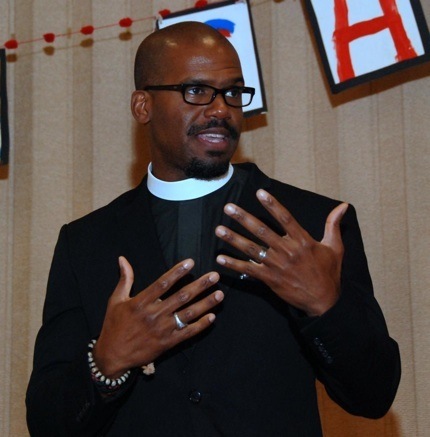 Father Thompson is the son of the late Right Reverend Herbert Thompson Jr., Bishop of Southern Ohio and the late Ruselle Thompson, a former operatic soprano. Father Thompson has adopted his father's ministry motto as his own, "To reconcile. To heal. To Liberate. To Serve."
Father Thompson's wife, Jonna, is a holistic health practitioner, and they have two young sons, Ridley and Carter.
Father Thompson succeeds the Reverend Richard Gressle, who retired as rector on January 1, 2012. The Reverend Alon White  served the church as Interim Rector during the transition and search process.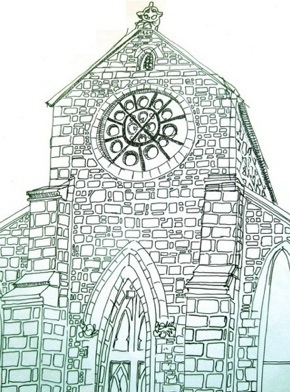 Grace Episcopal Church was founded in 1861 by Franklin Babbitt. When Babbitt crossed the Hudson on a sailing sloop from Tarrytown, some considered Nyack "an old Dutch place about 50 years behind the times." At 32, Babbitt swiftly cobbled together a congregation. Two weeks after his arrival at the Burd Street dock, he held his first service and by the end of the month, he presided over a formal meeting where the parish was incorporated.
Babbitt was as much a creative force as a spiritual one during his 56 years as rector. In the early years, he played the roll of organist and choirmaster in addition to his duties as rector and sexton. The greatest legacy to his artistry however, and the enduring symbol of his organizational genius is Grace Church itself. The building functions like a hymn or a painting, elevating those who behold the exterior or experience the acoustics of the interior.
During the course of two interviews, one in 2013 just as Father Thompson arrived in town and an oral history taken as part of the Nyack Record Shop Project, he speaks his truth on music and art and the cultural community that is Grace Church and Nyack, coming to Nyack and some of the churches programs.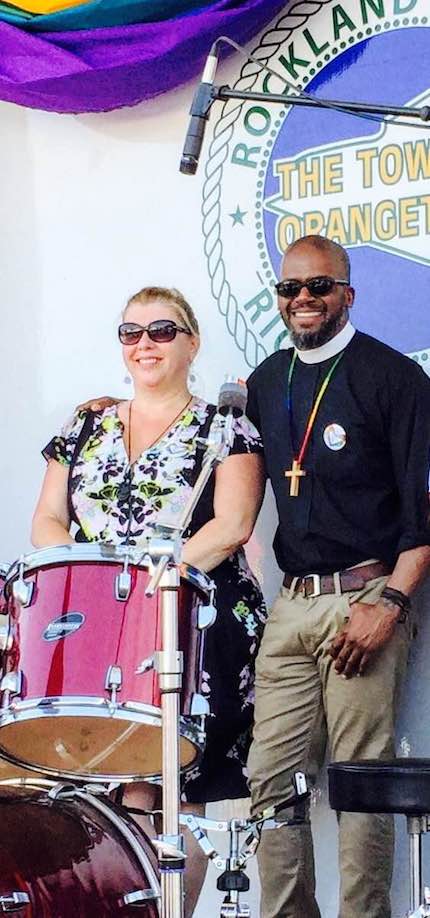 "There is truly something ethereal and transcendental about music and art."
"My mother was an operatic soprano who sang on a few occasions at Carnegie Hall, as well as leading roles in off-Broadway musicals such as Carousel, South Pacific, and Porgy and Bess. Our home was constantly filled with the sound and presence of music. When she would sing in the choir at the church we attended during my youth, I, as a toddler would wander up to the chancel and curl up at her feet just to hear her sing.
"It was my mother's inspiration that led me to join the boys choir at our church and continues to fuel my love affair with music to this day. "Part of what drew me to Grace was its vibrant music program. I was thrilled when I learned that Nyack is a town that is filled with musicians and artists. Call me biased, but I view music and art as that which is rooted in the spirit and brings us closer to one another and points to the mystery that is God, as there is truly something ethereal and transcendental about music and art.
Prior to being called to the priesthood, I was involved in the performing arts (actor) and in the visual arts (video production).  The arts are a big part of my identity. I envision the Church hosting a variety of music concerts, spoken word poetry events, and art exhibits. It is therefore my hope and prayer that music and other forms of art can be a vehicle to build lasting and meaningful relationships between the church and the rest of the community."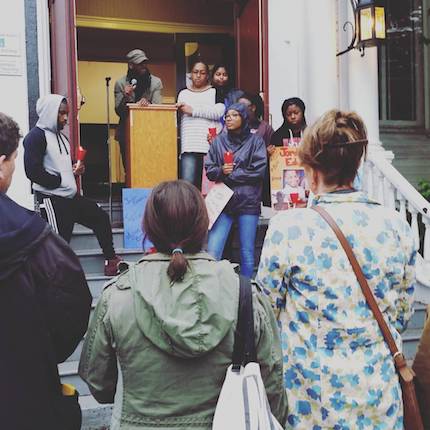 Fond memories of a diverse background
"We started our journey as a family in Brooklyn, Fort Green, Willoughby Avenue. I remember playing on the block with this diverse group of kids from all walks of life. We had Jewish and Greek and Italian and Polish and African American, clearly. We would all go to each others' homes and get acclimated to all of these different kinds of foods and cultures. Every woman was our mother. You'd often hear the clarion call in the neighborhood beaconing everyone in all of these different languages. Even if it wasn't our mom, we would heed the call and go to their house till our mother would come home."
On coming to Nyack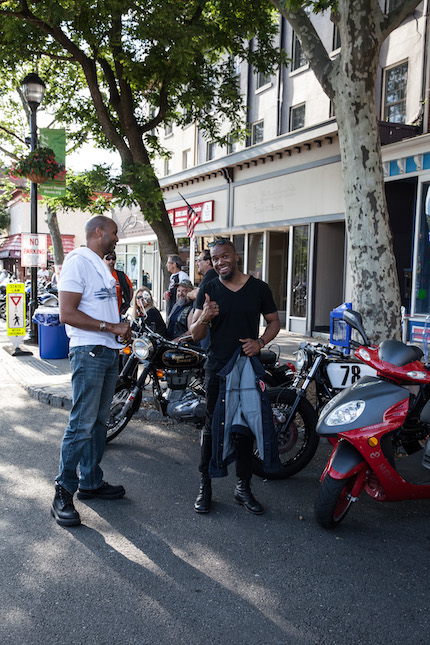 "I longed to go back to the days of Brooklyn and having that community dynamic, so when I heard there was an opening at the church called Grace, I said why not.  Coming here, I fell in love with the diversity within the community. There are some elements that remind me of Brooklyn, watching my kids run around the neighborhood with a diverse set of friends. That's just icing on the cake. So I love Nyack, I love the social involvement, the social activism."
Practicing what we preach
There are many cultural and community programs contained within the stone walls and stain glass windows of Grace Church. The music program has four choirs. GraceMusic produces events and festivals, including the annual Welles Crowther Concert of Remembrance , a performing arts tribute to a member of the congregation who sacrificed his life saving others on 9/11.
Amazing Grace Circus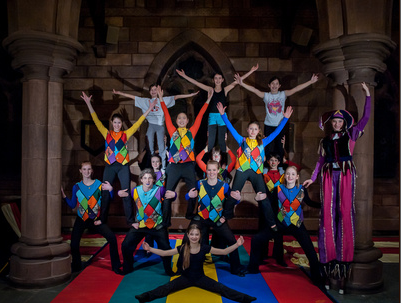 , a youth art and fitness program, is another response of the Grace community to the emotional abyss that followed September 11th. The youth circus has now touched the lives of thousands of students and families through programs in public and private schools throughout the region. Father Thompson describes some others and the underlying motivation.
In his Nyack Record Shop interview, Thompson elaborated:
"Grace is a church that responds to the needs of the community. With so many programs and offerings, people can find their place at the table whether they are a seeker, hard core believer, or atheist.  They can find solace and find meaning as part of a church that is involved in the community. That is the legacy that I have inherited.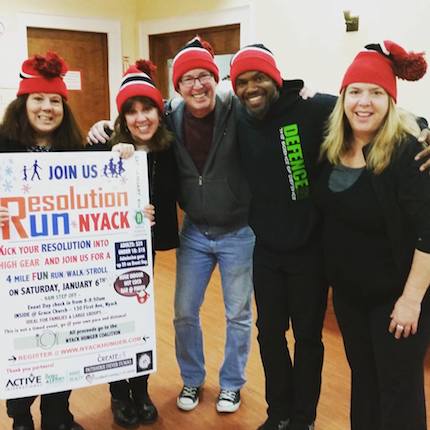 We have Midnight Run, which is a food program. We have a great youth program where our kids every year will go abroad or domestically for service trips. For example, last year we went to West Virginia, this year we are going to Nicaragua, then will go again to West Virginia and then we'll go to the Dominican Republic. It all began with responding to Hurricane Katrina. What I love about this is that it attracts kids from all over the community, regardless of religion or belief they can come and get plugged in.
And what we've had since the 1950s are 12 step groups. The church is seemingly open all the time, but seriously seven days a week and 16 hours a day.
We have a lot of support groups for LGBTQ and trans-families and individuals and we just started Grace's kitchen a year ago, which is a breakfast program. We are part of the Nyack Hunger Coalition, which we started, all the feeding programs came together and said, what are the holes when it comes to food insecurity, what can we do. We asked about breakfast and boom, we were plugged in. That's what I love about the church. We are not just sitting back and waiting. This has made my work much more meaningful. It gives me street cred in the community, because we are not some proselytizing, pious, detached, religious institutional group, but a church that practices what we preach."
Bill Batson is an activist, artist and writer who lives in Nyack, NY. "Nyack Sketch Log: Grace Church" © 2018 Bill Batson.