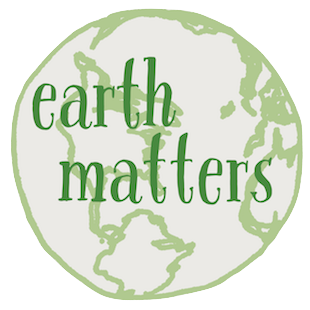 Earth Matters focuses on conservation, sustainability, recycling and healthy living. This weekly series is brought to you by Maria Luisa Boutique,  Strawtown Studio's Winter Break Mini-Camp and Summer Play Camp at Blue Rock School. 
If Earth Matters to you, sign up for our mailing list and get the next installment delivered right to your inbox.
by Susan Hellauer
In a move welcomed by almost no one in the solar industry, the Trump Administration last week imposed a four-year punitive tariff on imported solar products, starting at 30% and phasing down to 15% in its last year.
Did Trump dream this up to slap China around for dumping cheap products in the U.S.? You might think so, but it all stems from formal complaints lodged with the U.S. International Trade Commission (USITC) in 2017 by two U.S. solar-panel manufacturers, Suniva, Inc. and SolarWorld Americas. The floundering companies claimed that their business failures were due to unfair foreign competition. Ironically, both have foreign ownership—one Chinese and the other German. (A similar case brought by Whirlpool Inc. resulted in tariffs on washing machines from Korean rivals Samsung and LG.)
A government panel suggested a range of actions in Suniva and SolarWorld's favor, ranging from no action at all to much higher tariffs than Trump imposed. Announcing the tariffs was an obvious feel-good moment for our America-first president. But industry observers warn of collateral damage as well.
Solar tariffs: job saver or job killer?
What's got solar advocates and installers in a lather? A complex picture and some simple math.
Instead of withering under an assault of low-cost foreign (mainly Chinese) products, the U.S. solar industry has adapted brilliantly to global realities by focusing on getting solar onto American rooftops. Solar energy now supports about 260,000 American jobs—and growing—across red, blue and purple states alike. Installers import about 95% of America's solar panels from overseas, leaving always-light domestic manufacturing to account for just 2,000 of those jobs. Higher tariffs on the solar energy panels used by installers—small businesses that support local economies—will likely mean fewer installations, and a loss of up to 23,000 of those jobs, according to the Solar Energy Industries Association. Fewer installations could also put a dent in local tax revenue and supporting industries down the line.
But solar is growing fast and, unlike "clean, beautiful coal," is unlikely to be stopped, even by temporary punitive tariffs. Where high cost made solar a pricey choice for upscale greenies a decade ago, plummeting panel prices (down 70% since 2010) have brought solar energy within reach for many more. Even fossil fuel companies–like Shell Oil (Royal Dutch Shell), which is making major solar investments–have no doubts about where American energy production is ultimately headed.
Solar's global reality check
The U.S. solar installation industry breaks down roughly into two sectors: rooftop (whether on homes, municipal buildings, or businesses), and large-scale community or utility solar farms that directly supply the power grid. Did these sectors see this tariff coming? And could savvy owners and managers get ready to protect their businesses—not to mention their potential customers—in time?
One Hudson Valley installer got his global perspective the hard way. New York State Solar Farm (NYSSF) president and founder Anthony Sicari watched his father reluctantly send the last of his garment company's manufacturing jobs overseas in the 1990s. "What he was making for $18 here, they were making in China for $8," said Sicari, who knows that the story is much the same for solar. 
What irks Sicari most is the "showmanship" of Trump's tariff, which disregards all the jobs created by solar installation: "These are boots-on-the-ground jobs, putting solar on roofs: jobs in development and construction—blue collar jobs at an average wage of $17 an hour. That's where the industry is booming," said Sicari. "Suniva and SolarWorld were going out of business, so they threw up a Hail Mary, and it was caught by Trump. It's an ignorant move."
Solar tariffs: Ready? Or not?
New York State Solar Farm, like other solar installation outfits, knew all about the Suniva and SolarWorld trade cases, and geared up early to protect their businesses and their customers from a looming Trump tariff. They bought their 2018 solar panel stock well ahead of time, and made other cost-saving plans: "It's a 30% increase, but as a company we can work to get that gap closed. We'll figure out efficiencies and we'll make that go away for our residential customers," said NYSSF's Sicari.
But it's the large-scale solar projects that face the greatest challenges from the solar tariffs. Westchester's Sunrise Solar Solutions, part of 2016's "Solarize Nyack" program, puts solar on residential rooftops and, like NYSSF, also builds major utility and community projects. Chief Operating Officer Rand Manasse said that Sunrise will protect their residential clients from the solar-tariff increases, but is worried about those larger projects.
"When you put solar on a residential house, a good part of the cost is labor and other materials," Manasse said. "But when you're building a solar farm, with acres and acres of modules, you've got a much higher percentage of materials versus labor. The tariffs will have some effect there. They're hurting the industry, not building it."
So, how will the solar tariffs affect the new community solar farm scheduled to come online later in 2018 in Orange County? Nexamp Solar Energy Solutions, the project's Boston-based builder, promised savings to Orange & Rockland electric customers who opt in. A company spokesman told Earth Matters this week that, despite the tariff attack, "Nexamp is still offering the same terms for community solar subscribers, with no upfront cost and a guaranteed 10% discount."
Solar tariffs: truth—and consequences
Large-scale pre-emptive panel purchases will help many solar installers cushion the tariff blow for their clients. It's driven up prices for materials in the short term, but may lead to dumping of unneeded panels later, according to Sunrise's Manasse. "When that happens, a couple of months from now, prices will drop again because all that extra supply is going to be back."
Meanwhile, watch out for defensive moves by China and Korea. Those countries threaten to appeal to the World Trade Organization (WTO), which has overruled retaliatory U.S. tariffs and sanctions in the past. And American companies like SunPower, which use imported solar cells (the "active ingredient" in solar panels) for assembly in Mexico, will no doubt appeal for tariff exemptions, according to Manasse and Sicari, who both use SunPower panels.
On the plus side, the Trump tax overhaul maintains federal tax credits for solar installations. If it isn't renewed, the current 30% credit will wind down over the next four years before disappearing—just like the new trade tariffs. While the credits won't completely cancel out the tariff's burden on homeowners and solar farm builders, it will take a nice bite out of the price rise. And small businesses are getting a corporate tax break of their own starting this year, which could help them plug the hole for now.
Finally, even with the first 2.5 Gigawatts of imported solar cells exempted from the tariff, don't look for a revived domestic manufacturing industry. "We're striving to get people onto renewable energy, and the one thing we need right now is competitive, high quality solar panels," said Anthony Sicari.
Sunrise Solar's Manasse concurred: "The truth of the matter is that no one can start up a plant within four years, so why would you make such an investment when you know that four years from now we'll be back to where we are now?" And, tariffs or no tariffs, the big picture remains the same. "Solar is strong, and it's just not going to stop."
Learn more:
Email Earth Matters 

Read Earth Matters every Saturday on Nyack News And Views, or sign up for the Earth Matters mailing list.
Earth Matters  focuses on conservation, sustainability, recycling and healthy living. This weekly series is brought to you by Maria Luisa Boutique, Strawtown Studio's Winter Break Mini-Camp and Summer Play Camp at Blue Rock School.