This weekend there's music and holiday spirit at every turn. Create gifts inspired by and crafted from nature at Illuminations, a unique make and take gift making benefit for Strawtown Studio. You don't have to sing alone in your shower anymore, there are several events where you can sing with friends and neighbors. Take part in two long standing Nyack holiday events or see a film classic. Music lovers have several choices or turn back the clock to the 1960s.
Friday
Celebrate the upcoming holiday season with a full day of savings at Maria Luisa Boutique and ML by Maria Luisa's Holiday Wish List Party. Create your holiday "wish list" as you shop and save for those on your gift list. There will be unadvertised specials as you enjoy appetizers and spirits, including Maria's famous "coquito" and, if tradition holds true, there may be some dancing after dark. Santa is rumored to arrive between 3 and 5p. 10a-8p, 77 S Broadway, Nyack.
End the work week with a performance that is guaranteed to be an entertaining, eclectic and highly original musical delight as Steven Bernstein and Sex Mob bring their music that defies easy categorization to the Union Arts Center. 8p, 2 Union St, Sparkill.
Saturday
To celebrate 15 years of keeping the lights shining while delivering a nature-connected curriculum, Strawtown Studio presents
Illuminations
, a make and take gift making benefit. Strawtown instructors will guide you through creating gifts inspired by and crafted from nature. Tickets include instruction and all craft materials for abundant gift-making, light refreshments, fireside music and a few surprises. Space is limited. Tickets are available
online
, $25 (discounts on 3 or more), age 4 and under free. 2-5p,
Marydell Faith & Life Center
, 640 N Midland Ave, Upper Nyack.
Just in time for your holiday cards. Get your Family and Pets Holiday Portraits taken by professional photographers, Linda Epstein and David Wolk at the Palisades Winter Farmers' Market. For reservations or more information, please email PCC@palisadesny.com. 9a-1p, 675 Oak Tree Rd., Palisades.
Take the whole family to see the holiday classic, It's a Wonderful Life, at the Lafayette Theater. Prior to the screening enjoy holiday cartoon classics, a performance by the Cherry Lane Bell Choir, a holiday sing-a-with the mighty Wurlitzer and Big Business, a Laurel and Hardy Christmas Tree Short. 9:30a-1:45p, 97 Lafayette Ave, Suffern.
Follow the heavenly sounds to the Millennial Brass Christmas Concert at the First Reformed Church of Nyack. Enjoy Christmas favorites along with a sing-a-long of holiday standards with brass and organ. A portion of ticket sales will benefit Soup Angels. 7p, 18 S Broadway, Nyack.
Don't spend Saturday night in front of the TV. Head to Rockland Center for the Arts and hear Toby Walker, a fingerstyle guitar specialist, as he performs root music in an intimate gallery setting. 7:30p, 27 S Greenbush Rd, West Nyack.
Sunday
Step back in time to the 1960s for the Rat Pack and Marilyn Holiday Show at Pier 701 Restaurant. Enjoy a three course brunch with unlimited mimosas while watching the show. 12-3p, 701 Piermont Ave, Piermont.
Lubricate your vocal cords and get ready for the time honored tradition of the 48th annual Messiah Sing. Professional soloists will perform Handel's arias and the public is invited to sing along to the choruses. Bring your own score and join in or just listen. Stay for caroling, cookies and cider afterwards. 4p, Grace Episcopal Church, 130 First Ave, Nyack.
Don't miss a beloved holiday event, the 21st annual Music and Readings in a Holiday Spirit featuring friends and neighbors: award-winning writer David Means, the Rockland Community Choir, 5th grader and music producer Josie Rothman, The Rock and Rollers, Jessi and Keith Olsen, Rev. Owen Thompson of Grace Episcopal Church, the Manhattan School of Music Theatre Ensemble and Sean Flemming. 7p, Nyack Center, 58 Depew Ave, Nyack.
Next Week
Tuesday
Celebrate the first night of Hanukkah and the festival of lights at the Community Menorah Lighting. 5:30p, Veterans Memorial Park, Main and Cedar St, Nyack. 6:15-8p, Family Hanukkah Party, Nyack Seaport, 21 Burd St, Nyack.
Elmwood Playhouse is holding Auditions for Stick Fly, a dramedy that explores complex and intertwining issues of family, trust, and class in an affluent, African American family. Tue & Thurs at 7p, 10 Park St, Nyack.
Wednesday
The wait is over. The Nyack Holiday Windows Project 2017 gets its Big Reveal. Storefront windows in downtown Nyack are transformed into an outdoor art gallery with original installations created by visual artists. Walk begins 7p, Casa del Sol, 104 Main St, Nyack.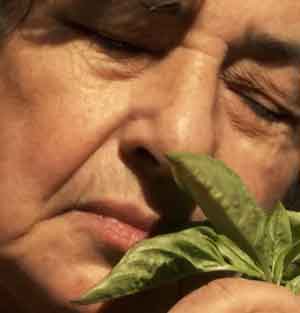 Rivertown Film screens Her Magnum Opus in which a group of friends gather to celebrate their mentor and realize that what lasts is those you leave behind. Meet the filmmaker, Marta Renzi. 8p, Nyack Center, 58 Depew Ave, Nyack.
Thursday
The 2017 Jewelry Couture Award winner — and the Italian company that created it — are coming to Nyack. Garavelli Fine Jewelry President and CEO
Elisabetta Molina
will be at 
Metal and Stone Jewelers
exhibiting some of their famous designs, worn by Michelle Obama, Serena Williams and Celine Dion. 11a-9p, 12 S Broadway, Nyack.
To get the Nyack Weekender delivered to your mailbox auto-magically every Friday morning, add your name to our mail list. Visit our
online sign-up sheet
to subscribe.