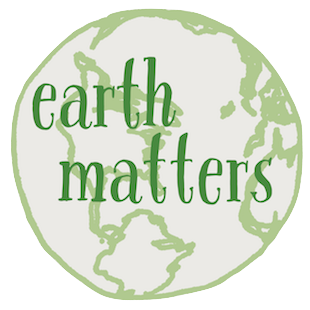 Earth Matters focuses on conservation, sustainability, recycling and healthy living. This weekly series is brought to you by Maria Luisa Boutique and Strawtown Studio.
If Earth Matters to you, sign up for our mailing list and get the next installment delivered right to your inbox.
by Susan Hellauer
by Susan Hellauer
As Hurricane Maria pounded Puerto Rico on September 20, officials at the Puerto Rico Electric Power Authority (PREPA) watched their decrepit distribution system—crippled by corruption, neglect, and recent damage from Hurricane Irma—blow apart. The entire island was left without power. Hospitals, water treatment plants and shelters were quickly running out of fuel for their generators.
By September 25, the US Federal Emergency Management Agency (FEMA) began to get diesel to desperate hospitals. But the power distribution grid was still in shreds. A contract to restore the power infrastructure, signed on October 17 between bankrupt PREPA and the two-full-time-employee Whitefish Energy (hailing from the same tiny Montana hometown as Interior Secretary Ryan Zinke), came under scrutiny. The contract was cancelled on October 29; the head of PREPA resigned; Whitefish says it is owed $83 million; and the FBI is investigating the whole debacle.
Clean energy activists, meanwhile, see Puerto Rico's power grid disaster as a golden opportunity to rebuild with entirely solar and other renewable power sources. Tesla CEO Elon Musk pledges to launch six new battery projects on two islands. Brooklyn-based Resilient Power Puerto Rico is ready to set up free solar-powered hubs on the island—100 hubs in 100 days. The company, and others like it, dream of renewable energy microgrid system, the same concept now being studied for New York State's renewable energy future.
Dreams, meet reality
There are dreams, and then there's miserable reality. Most of Puerto Rico's 3.4 million American citizens are still suffering without power and the necessities it supports, like reliably safe drinking water, dependable health care, lights, refrigeration, education, communication, commerce, jobs and income. So, with disaster recovery aid from FEMA, New York State stepped up to get Puerto Rico powered up ASAP. Governor Andrew Cuomo has visited Puerto Rico three times since Hurricane Maria, and the New York Power Authority (NYPA) partnered with the Edison Electric Institute, the American Public Power Association and utility companies across the state, in a massive campaign to restore power to the beleaguered island.
More than 450 New York utility workers (and a fleet of trucks and other equipment) have been sent to Puerto Rico since mid November. About 250 of them are employees of Con Edison, which serves New York City and Westchester County, and Orange and Rockland Utilities (O&R), a wholly owned subsidiary of Consolidated Edison, Inc. (O&R serves about 300,000 electric customers in southeastern New York State and northern New Jersey.) The New York teams will join workers from Florida, and other contractors engaged by the US Army Corps of Engineers.  
Leading the Con Edison/O&R team is O&R's general manager for electric operations Orville Cocking, a 13-year utility-industry veteran who oversees maintenance and construction of O&R's own electric distribution and transmission system. Cocking is just back from Puerto Rico, and Earth Matters spoke with him for an inside look at the vital work that his team is doing.
Earth Matters: When did you first arrive in Puerto Rico, and what was being done to restore power?
Orville Cocking: We got there on November 10. NYPA had folks already on the ground working on the transmission system, and there were some contractors from Whitefish finishing up. My contingent was going to focus primarily on the distribution system. The transmission system gets power into a community, and then the distribution system reduces the voltage and carries electricity into homes to power lights and appliances.
Once you got to Puerto Rico, how did the situation line up with your expectations?
It was very different from what I had in mind. I had gone through hurricanes before, being from the Caribbean myself. But in Puerto Rico—it's very different. They have wood poles that they put on top of buildings where the streets are too narrow. They also use concrete and steel poles as part of their distribution system, which is unique. The level of devastation? I knew it was going to be bad, but flying into San Juan, seeing all the blue tarps . . . there's no way to prepare for it.
What was the first thing you tackled when you arrived?
Our first focus was to understand where the need was and how best to help. We sat with the local utility partners and figured out how best to support them.
Have you been working all over the island?
We learned that Old San Juan was of particular importance to commerce: The cruise ships come in there and there are a lot of jobs there. It's like their Manhattan. That's where the hospital ship USS Comfort was docked, too. So that was the local utility's priority: To get that restored first. We took it from there, with their support. We did our damage assessment, circuit by circuit, and figured out what types of materials we needed. We worked to secure the material and started putting together a plan to make repairs, which started on November 16.
What was life like for you and your team when you weren't working?
[Laughs.] So, when we weren't working, we were sleeping. Days were incredibly long—16 hours on average. And for those of us on the command staff, we had to do planning and debriefing that took us well into the night and got us up early in the morning, to make sure that our crews had productive work that was impacting lives every day.
Above all, we had to focus on doing this safely. Most Caribbean systems, including my native Jamaica, are more like the American system. This is a very different system here. To insure that we understood it, we set up our own control room to communicate directly with the local utility. We had to track where our people were, and maintain control over the type of work they were doing, just as we would operate here. A line that is not "hot" when we start our day could be energized at the end of the day, and our crews had to be aware.
We know that the Puerto Rican power utility was bankrupt, and the grid was in very bad shape even before Hurricane Maria. Are you making any major changes as you restore power? Are you trying to harden it against future storms?
We are basically reconstructing the infrastructure as it was. We learned a lot of lessons here in New York based on our experience with Sandy and other storms, so where it is practical or feasible, we employ some of those lessons. But, in essence, our focus right now is to get the system back up and running, so that folks are able to get back to normal. A lot of the existing infrastructure is gone—disappeared—so we are using materials brought over from the mainland as needed.
Do you have any idea how long it will take to put things back together to pre-storm status, or maybe a little better than pre-storm status?
It's a tough one to estimate. I will say is that it's going to be difficult. It's challenging, hard work. There are a lot of homes not ready to be energized because they are damaged. There are many roads that need to be fixed before we can even get in to begin repairs on the distribution system. And there are so many other factors. It will be a tough road to restoration, for sure.
Will you being going back to Puerto Rico for another tour of duty? For how long has NY State committed utility teams to the restoration effort?
I will be going back in January. I know that, right now, we are committed to support this mission through the beginning of 2018.
You and your team, and other New York State teams, are working right through the holidays. How are your fellow O&R technicians handling this big commitment?
Our teammates are really energized. They feel that what they are doing down there in Puerto Rico is  incredibly rewarding work. They made a lot of personal sacrifices working through Thanksgiving and we have all the folks who will be working away from families and friends through Christmas too. They are doing it willingly, not grudgingly, because they want to help and are proud to be employees of a company that volunteers them to do this. They are doing this with a smile. I'd just like folks to know that.
Don't stop dreaming
Getting the power grid back to at least its pre-Maria status is an immediate necessity for Puerto Rico. And several of your Rockland neighbors are part of that big-hearted effort.
But it also looks like some renewable-energy projects will indeed be created, through the generosity of donors and persistence of clean energy visionaries. Once the legacy power transmission and distribution systems are rebuilt, these off-the-grid energy islands can, one by one, become part of the larger grid, making it more resilient in the face of global warming-fueled megastorms.
In any case, it will clearly be a slow and costly progression from expensive, undependable, polluting, oil-fired power on a shaky grid to a reliable clean energy future. But if the dreamers don't give up, the massive long-term cost savings demonstrated in even small solar installations should make renewable energy an obvious no-brainer for sunny Puerto Rico.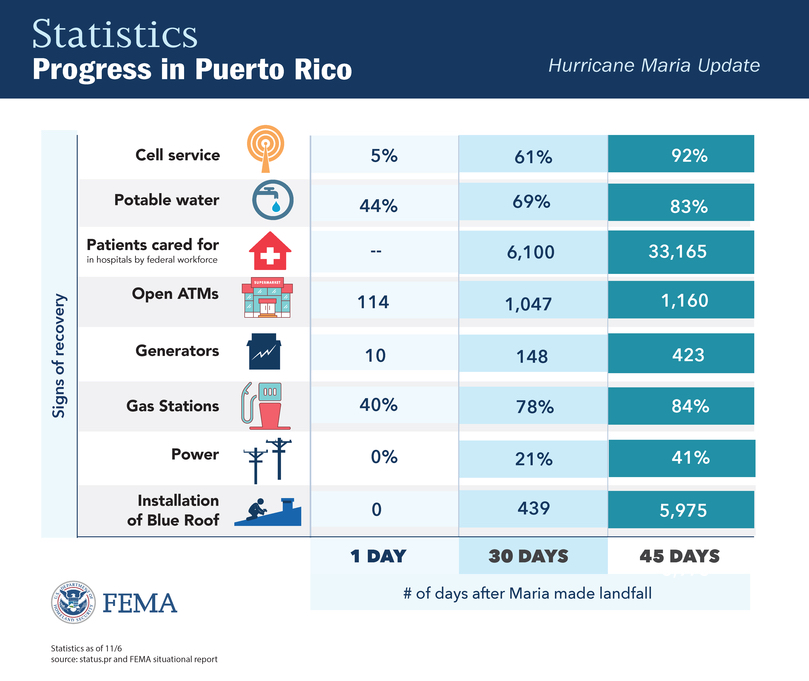 Learn more:
Featured image: A street in San Juan on September 22, 2017. Photo courtesy office of Gov. Andrew Cuomo
Email Earth Matters 
Read Earth Matters every Saturday on Nyack News And Views, or sign up for the Earth Matters mailing list.
Earth Matters, a weekly feature that focuses on conservation, sustainability, recycling and healthy living, is sponsored by Maria Luisa Boutique and Strawtown Studio.