by Mike Hays

Lexow Avenue in Upper Nyack was named after a famous Nyack family with rich Rockland County roots. Their influence extends beyond Rockland as one of their ancestors could be considered the father of New York City — at least as far as its political boundaries go.
An 1876 Upper Nyack map includes the first reference to Lexow Ave, four years after the village was incorporated. Rudoph Lexow had purchased eight acres on the north side of the street a few years earlier with the intention of building a smaller house than the one he owned in Nanuet.
Rudolf Lexow, Rebel and Immigrant
Rudolph Lexow (from the city of Lexow, Germany) participated in the German Rebellions of 1848. When the conservative aristocracy put down the revolt, liberals had to flee. Clarence fled to England and married Caroline King, They moved to New York City where Rudolf became a publisher and wrote history books including one on the American Civil War.
Clarence Lexow, Attorney, State Senator, Nyack Power Broker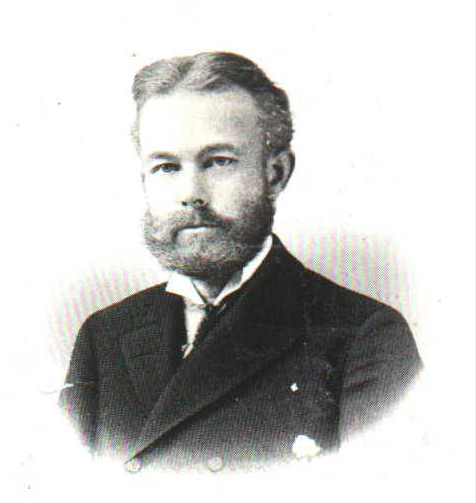 Rudolph Lexow's son, Clarence Lexow settled in the village in 1882, later marrying Katherine Ferris. That Ferris family owned land in Rockland County and there's a street in Upper Grandview that bears their name.
Serving as a NYS republican senator from 1894-1897, Clarence Lexow lead an anti-corruption committee that shaped helped change New York City forever. His senate corruption taskforce, known as the Lexow Committee, investigated rampant corruption in the NYC Police department and Tammany Hall. For years afterwards, the term "to be Lexowed" was used by national papers when a witness was being grilled by a legislative committee.
He also had a hand in creating the New York we know today. Clarence used his political skills to bring together 25 hamlets, villages, and towns in 1898 to form the greater City of New York despite great reluctance by the Bronx and Brooklyn to let go of their local governance.
His mark on Nyack was almost as sizable as his impact on New York City. Lexow was publisher of the Nyack Evening Star, an organizer of the Nyack Light and Power Company and president of the Nyack Boat Club. He died in 1910 and was buried in Nyack's Oak Hill Cemetery.
His exceptional political skills leaves a curious historical question. Clarence Lexow had the vision, skill and tenacity to unify New York City, making it one of the great cities of the world. Although he was a proponent of consolidation for the City, he didn't see the same merits in unifying his villages. One can only imagine how history might have played out differently if Lexow had used his influence to create a City of Nyack, composed of the five villages and hamlets that share the Nyack name.
Caroline Lexow Babcock
Born in Nyack in 1882, Clarence Lexow's daughter was active in the suffrage movement. After graduating from Barnard, Caroline Lexow helped form the Women's Peace Union in 1921. She helped draft a constitutional amendment that would have prohibited the US Congress from declaring war. Caroline married Phillip Babcock in 1915 and was the mother of three children. They lived for many decades in a large imposing Gothic house at 298 Piermont Avenue in South Nyack, moving to New Jersey in the 1950s. She lived until the age of 98 still wearing her Equal Rights Amendment button. One of her daughters still lives in Nyack.
Photo Credits:
The Lexow photos courtesy of The Nyack Library Local History Image Collection
Lexow Avenue photograph by Mike Hays
Michael Hays is a 30-year resident of the Nyacks. He grew up the son of a professor and nurse in Champaign, Illinois. He has recently retired from a long career in educational publishing with Prentice-Hall and McGraw-Hill.
He is an avid cyclist, amateur historian and photographer, gardener, and dog walker. He has enjoyed more years than he cares to count with his beautiful companion, Bernie Richey. You can follow him on Instagram as UpperNyackMike.

Nyack People & Places features photos and profiles of citizens and scenes near Nyack, NY. Sponsored by Weld Realty.