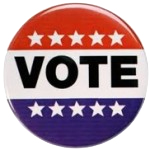 Registered voters will go to the polls on Tuesday, November 7, 2017 to select either incumbent Republican George Hoehmann or Democratic challenger Michael Sullivan as Clarkstown Supervisor. Polling places will be open from 6a-9p.
Visit the Rockland County Board of Elections
to find out where you should vote
.
Here are closing arguments from each candidate.
It has been an honor being Supervisor for the town I love over the last two years. And I am proud of the many successes we have achieved together.
We are righting Clarkstown's fiscal ship and reducing wasteful government spending. We delivered the first tax cut in over 30 years for all taxpayers and a 0% increase for 2018. We ended the practice of increasing our debt and I'm proud of the fact that we reduced our debt by over $4,000,000 in less than two years. We converted our streetlights to LEDs, saving over $1,000,000 annually and have taken steps to protect our residents by strengthening zoning codes and putting resources in place to enforce the law.
We cut salaries, reduced stipends, merged boards, changed the car policy, purchased our street lights, and bonded less. All of these efforts were recognized by the rating agencies with a stable to positive financial outlook.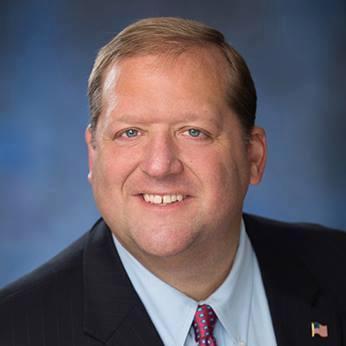 We are preserving the character of Clarkstown by cracking down on illegal housing and overdevelopment. With our new Code Enforcement Office, we nearly doubled the amount of violations issued and the amount of offenders we have brought to court. We created the "No Knock" law and have over 3,500 residents registered. We also created the rental registry to ensure safe and legal apartments across Clarkstown. We will do all we can to protect the safety of our residents and the integrity of our Town.
We have made government more accountable and accessible.
We have revamped our ethics law so that it is not only in compliance with state law, but ensures we have set the highest standards for government employees. We ended the practice of paying our ethics board which was illegal under state law and hired an ethics counsel that reports directly to the ethic's board.
I am the only candidate in this race that can point to a record of cutting taxes and spending and not having done so sacrificing the essential services our residents demand and deserve.
Clarkstown is more than just a place on a map, because for all of us it is more than that. It is our home. If fortunate to serve another term, I will set Clarkstown's sights to the future and advance the great work that we started two years ago.
We will continue to aggressively protect our town and enforce our codes. We will continue to get our fiscal house in order, search for more savings, and as we do so seek to give added tax relief to our residents. This will require economic development as well.
An additional 300,000 square feet of commercial space will be available in the new year and will bring a much needed shot in the arm for our tax base whereby our revenue will increase by broadening our tax base – not raising taxes.
But we must also turn our attention to our two greatest assets: our senior citizens and our young people.
We will continue much needed renovations at Middlewood to insure it serves us and future residents well for the next twenty years and we will seek to find more affordable housing options for our seniors and young people.
This year we will finally fix Street Community Center and give it a new life for all of our residents. And those renovations will continue into 2018.
We will tackle drainage projects like Cranford Drive project by year's end that was first contemplated over twenty years ago by Supervisor Holbrook. And we will pursue the long awaited Klein Avenue drainage improvements.
We will commence the rehabilitation at our historic Traphagen property and open it up to residents with walking trails and an outdoor area for concerts and the renovation of the two historic buildings on that property. We will also commence the West Nyack Revitalization project which will bring much needed open space and beautifully landscaped parks to the people of that hamlet.
In 2017 we paved and fixed more roads than ever before, which allowed the town to finally move toward a ten year paving plan. And we will continue.
We live in the greatest town in the greatest Country, and I am excited for the work ahead. Together, we will continue to make Clarkstown a great place to live, work, and raise a family.

Michael Sullivan
Micheael Sullivan's campaign was contacted multiple times via email about participating in Closing Arguments, but they did not respond nor did they provide any submission to Nyack News And Views.