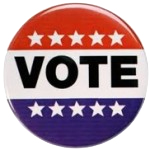 Registered voters will go to the polls on Tuesday, November 7, 2017 to select either Democrat Thom Kleiner or Republican Chris Day as Orangetown Supervisor. Polling places will be open from 6a-9p.
Visit the Rockland County Board of Elections
to find out where you should vote
.
Here are closing arguments from each candidate.
Some issues in this campaign are of equal importance to those in the River villages and the unincorporated parts of Orangetown:  protecting  the character and integrity of our villages and hamlets and preventing overdevelopment, abiding  by the property tax cap to effectively freeze property taxes and modernizing town operations to reduce costs and improve services.  But there are a few issues that are particularly important  to the River villages.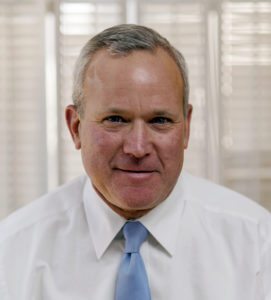 When I first ran for Orangetown Supervisor in 1995, then a resident of Grandview, I said I wanted to break down the barriers between Orangetown residents east and west of Route 303.  Over 14 years as Supervisor, we definitely made progress, but by no means is the mission fully accomplished.
Today, "uniting the town" means something very different this year than it did before. Orangetown Supervisor is a largely non partisan position divorced from national issues. That's how it was for most of my time in office. But, because of the federal government's abdication of its decades old role to protect and defend our environment, local governments have the obligation to step up.  When I was in office, we passed one of the first Mayors' Climate Protection Act resolutions in the country, calling  for a reduction in our carbon footprint.   Now we have to do more.  The Hudson River villages are at risk of more frequent flooding because of Climate Change and we must do what we can to address climate resiliency.  My opponent in this race criticized me for being critical of Trump for pulling out of the Paris Climate Accords; that gives you some sense where each of us stands of these issues.  I have also been endorsed by the Sierra Club, and Heather Hurley, one of my running mates, has been a tireless for a variety of environmental causes.
Good police-community relations are always important, and are now especially so.  Nyack is the only incorporated village in Orangetown that uses Town of Orangetown police.  Under Chief Nulty's leadership, community policing took hold and officers volunteered to be the cops on the beat in Nyack.  This was a particularly challenging assignment on Friday and Saturday nights when, as Nyack residents well know, the village's population swells and inevitable challenges occur.
I want to work with the PD to strengthen community policing.  This will be beneficial to both residents and businesses.  My other running mate, Allan Ryff, has also proposed a position of social worker, to be funded by the PD, to concentrate on youth services.  This is also something to be developed with the guidance of the PD.
The opening of the Pride Center was — well — a mark of pride for all Rocklanders.  It speaks to the diversity of the village and the county.  It also reminds us of the tremendous potential of a place that has so much talent, diversity and passion.
Probably nothing speaks more to untapped potential in Nyack than the hulking presence of Riverspace (the old Helen Hayes Theater).  Ten years ago, architects presented brilliant plans for the renewal and re-use of that area.  For a variety of reason, that went nowhere.  But now it's time to start again.  I look forward to working with the village leadership, dedicated Chamber of Commerce members  and the many talented individuals who call Nyack home to transform the core of Nyack  into something that everyone can be proud of.
Finally, I have a request of you: VOTE!  Too often residents in our villages — particularly Democrats — don't feel compelled to vote in town and county elections.  This should not be one of those times.  The stakes and the stark differences between the candidates up and down the ballot are too important for you to sit this one out.  We're counting on you!   For more information about my campaign, visit our headquarters at 60 S. Broadway in Nyack, go to thomkleiner2017.com or contact me at 8454994366; thomkleiner@gmail.com.
Chris Day
Chris Day's campaign was contacted multiple times via email about participating in Closing Arguments, but they did not respond nor did they provide any submission to Nyack News And Views.