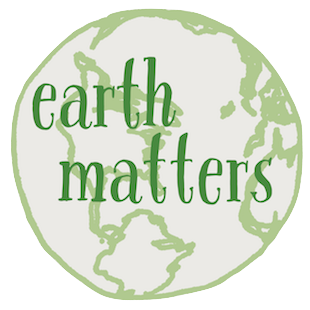 Earth Matters focuses on conservation, sustainability, recycling and healthy living. This weekly series is brought to you by Maria Luisa Boutique and Strawtown Studio.
If Earth Matters to you, sign up for our mailing list and get the next installment delivered right to your inbox.
by Susan Hellauer
It's been a year since Earth Matters began covering a seemingly endless saga of foul industrial odors spewed into residential Town of Orangetown neighborhoods. The culprit? Aluf Plastics, a sprawling, ever-expanding plastic bag factory off Glenshaw and Route 303 in Orangeburg. The road to remediation began a couple of years ago when neighbors who were fed up with the increasing stink started asking questions on social media.
Around the same time, community activists on the west side of Orangetown were celebrating a hard-fought clean-air victory. Pearl River chemical fabricator, Anellotech, decided not to expand its business to manufacture benzene, xylene and toluene (BXT) near a residential neighborhood. Soon after that big win, one of the leaders of that grassroots effort, Pearl River resident and small business owner, Heather Hurley, noticed those social media Aluf-odor stirrings. She immediately realized that she could—and should—help another group of her Orangetown neighbors to keep the air around their homes clean and hazard-free.
Hurley helped found the citizens group Clean Air for Orangetown (CA4O), and brought her impressive investigative and organization skills to bear on the longstanding acrid-smell dispute between Aluf Plastics and its neighbors. Now CA4O has taken the lead in the quest for remediation, putting pressure on the Orangetown Town Council and its land-use boards, as well as on the DEC, to force Aluf, a formidable foe with deep pockets, to clean up its act.
Heather Hurley: from activist to candidate
Hurley has transitioned from community activist to Orangetown Town Council candidate, appearing on the Democratic, Green, Women's Equality, and Orangetown First party lines on the November 7 ballot. She agreed to speak with Earth Matters this week about her quest to move to "the other side of the desk," and continue to advocate for Orangetown residents' clean air and quality of life from within the system.
You don't live in the immediate vicinity of the Aluf factory. So why did you get involved with the Aluf clean-air campaign?
In January 2016, the "Stop Anellotech" community group learned that Anellotech had decided to move its expansion to Texas–a move that came to the relief of many residents of Pearl River and Nanuet who lived near the proposed chemical factory. It was only a month later that I saw on social media that Allyson Sullivan from Blauvelt was asking if anyone else smelled that terrible odor from nearby Aluf Plastics. I wasn't aware that there was a plastic bag factory located there. So I just reached out to Allyson and said, "What are you talking about?" We met, and that was how it started.
I don't smell it over here in Pearl River, but I know that area: how close Dominican College is, and St. Catherine's, and how close the homes are. I listened to the people who live there; they constantly have this impacting their quality of life; they can't spend Sunday outdoors on a nice day, and have to close their windows at night. They're paying a lot of money in taxes, and they really don't want to leave. It just got to a point where they felt their complaints were falling on deaf ears.
Because of my role in the Stop Anellotech movement, I knew the avenues that you could go down to get some information, whether through FOILing [Freedom of Information Act requests] county documents going back years, or contacting state representatives, or the DEC region 3 air pollution control engineer, whom I'd spent time emailing. I had that information and I wanted to help them try to get answers.
It was just time to organize [as Clean Air for Orangetown] and time to get it done, and we've now been doing this for the past 20 months.
What was it about the Aluf situation that finally pushed you to become a candidate?
[With Clean Air for Orangetown], I began learning about all the different issues that came with the odor problem. I learned that in 2014 articles from the Rockland County Sanitary Code–including air pollution control–were rescinded, and the County Health Department was no longer monitoring these things. So we FOILed all these county documents about Aluf and saw that neighbor complaints—and much more—were recorded and being investigated for years. Looking at that, I thought: "Now that this issue is no longer in the county, who in the town and state are responsible for this?" I wanted more answers.
What pushed me to run for Town Council was a combination of things that I learned by attending some land use board meetings, plus really seeing what goes on in them: how the board members are appointed by Town Council, how they make decisions, how they look at town codes, and how town code is interpreted in terms of performance standards. Instead of complaining about it all, I just felt that there must be something that I can do to really move Orangetown in the right direction in terms of monitoring companies and really having more oversight. I thought: "Can I do that as a town board member, and how can Orangetown do that as a whole?" So that's part of the reason I chose to run for office.
Has your work as a community activist affected your transition to politics?
You know, when the Anellotech movement was happening a couple of years ago, with the exception of Supervisor Andy Stewart, not one sitting member of the Orangetown Town Council at the time supported our very bipartisan effort. There were statements posted on a website about our group, calling us "obstructionists" and "anti-business." But that couldn't be further from the truth. We do want businesses here in Orangetown, obviously. We want clean ratables that will be good neighbors, and we want our businesses to succeed here. I'm not anti-business. That's 100% false. I'm anti-benzene, yes. And I'm anti-noxious odors that are breaking town code being allowed in residential areas and near schools.
My campaign is about serving the community and making sure their voices are heard, because a lot of times that has not happened. There are too many environmental issues being compromised at this point, and it's really the community that suffers in the end. I want to make sure my community stays engaged and involved, with Aluf Plastics and with other issues.
What is your first priority if you're elected to the Town Council?
I'd push for an amendment to ban the manufacturing in Orangetown of benzene, xylene and toluene, and perhaps other dangerous chemicals. The Anellotech fight was really about whether we really need a chemical manufacturer in the Town of Orangetown when there's so little oversight. We saw this with Aluf Plastics, which greatly expanded its manufacturing operation without the proper procedures being in place.
Now more than ever, with what's happening at the US EPA, I really think that Orangetown needs to take back control.
What would you say to other community activists fighting against environmental threats in the current political atmosphere?
I'd say to people who are really trying to make a difference: Don't give up, as difficult as it may seem. We were up against a giant with the Anellotech issue. They had Department of Energy funding. It's a matter of organizing the community and doing the work for them and for future generations.
You'll have good days and bad days with advocacy work. You will have people who don't agree with you, but you need to explain the reasoning for what you are doing, and engage them in conversation. It may all be difficult and time consuming, but in the end it's definitely worth it. And you'll meet good people by reaching out to community members. I've made a lot of great friends. They all want the same thing: good quality of life.
If you feel like you can't do it in Washington, then you can start something locally. Towns and villages can take control back, work toward their own goals, and do what they need to do.
Even if I'm not elected, I'm not going to stop what I'm doing. But I hope I'll be on the other side of the desk, putting my community and family first.
Learn more:
Featured photo credit: Stefanie Murphy Media
Email Earth Matters 
Read Earth Matters every Saturday on Nyack News And Views, or sign up for the Earth Matters mailing list.
Earth Matters, a weekly feature that focuses on conservation, sustainability, recycling and healthy living, is sponsored by Maria Luisa Boutique and Strawtown Studio.