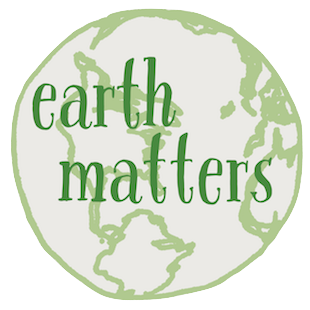 Earth Matters focuses on conservation, sustainability, recycling and healthy living. This weekly series is brought to you by Maria Luisa Boutique and Strawtown Studio.
If Earth Matters to you, sign up for our mailing list and get the next installment delivered right to your inbox.
by Susan Hellauer
Along with a slate of local candidates in this off-year election, New York state voters will also face three ballot proposals. You know, those long questions written in political pig latin that you wish you'd studied up on. Does voting YES mean yes . . . or no . . . ?
This year, New Yorkers face a weighty, once-in-a-generation proposal. Ballot Proposition 1 asks: Should New York State hold a convention to make no-holds-barred changes to its constitution?
Some support the measure as a means to fix all the corruption and dysfunction in state government. But more groups oppose the measure. And the opposition is a strange-bedfellow coalition that includes Planned Parenthood, the United Federation of Teachers, the Rifle and Pistol Association, the Conservative Party, many environmental organizations, and the majority party leaders of the Senate and Assembly. These groups—and others—fear opening the door to special interests who could wreck a wide array of existing constitutional protections.
Prop 1 has also sparked a family feud among liberals and progressives. The left says YES or NO  based on the greatest perceived threat: Is it to the only chance to clean up Albany insanity (YES), or to constitutionals rights endangered by political "horse trading" (NO).
Meanwhile, the NO side is quick to point out that a constitutional convention will come with a $100,000,000+ price tag for taxpayers. And they remind us  that New York's constitution can be amended by getting two successive state legislatures to pass an amendment, which voters can then approve as a ballot measure.

What constitutional convention?
If you have no memory of a New York State constitutional convention (or, "con con"), you're one of many. The last one was called by the legislature in 1967, specifically to deal with urgent matters of federal voting rights and district reapportionment. And New York voters ended up rejecting the changes made in that convention, which were presented as a "package deal" on a single ballot measure. The last convention before that happened all the way back in 1938.
Aside from the 1967 special convention, the con con question is asked every 20 years. The last two regular proposals, in 1977 and 1997, were both turned down. But if voters say YES on November 7, they'll elect 204 delegates (three from each state senate district, and 15 at large) in the 2018 general election. The convention will be scheduled and held in 2019, and proposed constitutional changes will be voted up or down as early as the general election of November 2019.
So, which vote is the greenest con con vote? Earth Matters asked some of  New York's leading environmental advocacy organizations where they stand, and why. Here's what they had to say.

Sierra Club Atlantic Chapter
The NY State branch of this venerable national environmental organization reacted to ballot proposition 1 in an August 17 statement:
The Sierra Club Atlantic Chapter Executive Committee urges a "No" vote.

The New York State Constitution, Article 14, contains the 'Forever Wild' clause that limits development in the Catskill and Adirondack Parks. This clause prohibits development on State lands in the Catskill and Adirondack Parks. It is recognized as one of the strongest land protection laws in the world. Article 14 states: 'The lands of the state…constituting the forest preserve…shall be forever kept as wild forest lands.'

The 'Forever Wild' clause in the Constitution is what all environmentalists should be concerned about. Without the Forever Wild clause the Adirondacks and Catskills would be open to developers for building homes, stores, industry, highways and unsustainable logging. There are developers who would love to make a short-term profit by building and selling our forest lands.

If the voters this November approve the establishment of a Constitutional Convention, then in November 2018 the voters will have to elect 3 delegates from each State Senate District and 15 delegates statewide. Many of the delegates will most likely be Senators and Assembly members who already have established campaign committees. Wealthy donors will fund other delegates' election campaigns because there are no campaign finance laws regarding delegate elections. In short the delegates will either be elected officials or individuals with money or backed by those with money. . . .

The bottom line is that having a Constitutional Convention is like rolling a bunch of loaded dice. You might be lucky but the odds are against you – either through the unlimited funding of the election for delegates or the unlimited funding to campaign for the proposed changes to the Constitution. Instead of a Constitutional Convention, any needed amendments to the Constitution can be accomplished by two successive legislatures voting for a change and the proposed change then going to the voters. The Constitution has been amended over 200 times since New York State was founded.  
The Adirondack Council
Founded in 1975, the Adirondack Council's mission is to "ensure the ecological integrity and wild character of the Adirondack Park." Their Communication Director, John Sheehan, gave a statement to EM:
The Adirondack Council is opposed to holding a constitutional convention at this time. We are concerned that a convention unnecessarily risks weakening or eliminating the Forever Wild Clause (Article XIV of the state constitution). It is the strongest environmental protection law in the world. It remains strong because it cannot be repealed or weakened by government. Only voters may alter it.  Forever Wild protects New York City's drinking water and more than three million acres of Adirondack and Catskill Forest Preserve from logging, lease, sale, development, and destruction. It safeguards nearly all of the motor-free Wilderness and never-logged, ancient forest remaining in the Northeast.

In Albany, there is corruption. In the last convention, the vast majority of delegates were state legislators, their families, staff, and/or friends.  Some 80 percent had previously held government positions.  Delegates are elected by NYS Senate districts. The Senate and others have tried to weaken Article XIV. Special interests that support weakening 'Forever Wild' and other constitutionally guaranteed protections will control the convention.
Sheehan added that the Adirondack Council is in favor of this year's New York State Ballot Proposal 3, which would  create a 250-acre land bank in the Adirondack region. The bank would allow exchanges of land near more populated areas, and wilder areas would be added to the protected Adirondack Park.
Riverkeeper
In an email to Earth Matters, President Paul Gallay said that his Hudson River advocacy nonprofit is primarily focused on making clean air and water the right of every New Yorker:
At Riverkeeper we are not concerned about a constitutional convention so much as one constitutional change that can be made without a convention. We support a constitutional amendment to provide for a right to a clean environment–something Pennsylvania has.
Gallay elaborated on the subject in a May 2017 press release from Environmental Advocates of New York:
What could be more fundamental than the rights to clean water and air? How can we not guarantee their protection and call ourselves a great state? The Senate should take the same bipartisan action as the Assembly and give New Yorkers the Environmental Bill of Rights they need and deserve.
Environmental Advocates of New York (EANY)
This Albany-based environmental advocacy group is the NY State affiliate of the National Wildlife Federation. EANY has been monitoring state government since 1969, and working to support "policies and practices that will ensure the responsible stewardship of our shared environment."
Like Riverkeeper, EANY has thus far been focused primarily on the adoption of an environmental bill of rights as an amendment to the constitution, through legislative and voter approval. But in a conversation with Earth Matters this week, EANY Executive Director Peter Iwanowicz stated that his organization is "just beginning to roll out" their message of opposition to the constitutional convention proposal:
Our way of looking at things is that conventions lead to political trade-offs, and we'd lose some environmental protections that exist in the constitution now, in exchange for an environmental bill of rights. We'd be asked why we need a 'Forever Wild' provision in the constitution if we're getting an environmental bill of rights amendment.

And when you get into a situation where political horse trading is is involved, typically the public interest and environmental interest lose. In Albany, we call these kinds of deals "The Big Ugly," and view the convention as the Biggest of Big Uglies for environmental matters.
New York Public Interest Research Group (NYPIRG)
Since 1976, NYPIRG has been dishing deep research on subjects like public health, consumer protection, voting rights, and the environment.
In an email to Earth Matters, Executive Director Blair Horner said that "NYPIRG is neutral about whether voters should approve the constitutional convention question." But, in keeping with their mission, NYPIRG can tell you what groups are on which side of the issue and how much money they've spent.
NYPIRG has also published "Convention-Land," an eight-page guide to every aspect of the con con, from the November 7 vote through the entire process of overhauling (or tinkering with) New York's dauntingly supersized 50,000-word constitution (which you can read in "Convention-Land").
Learn more:
Email Earth Matters 
Read Earth Matters every Saturday on Nyack News And Views, or sign up for the Earth Matters mailing list.
Earth Matters, a weekly feature that focuses on conservation, sustainability, recycling and healthy living, is sponsored by Maria Luisa Boutique and Strawtown Studio.