You Can Get A Lot Done While Your Kids Are Trick-or-Treating
Trick-or-treating: Our kids look forward to this silly, spooky, candy-grab all year. It's like a pub crawl, but with sugar.

But while it's fun to see them so excited, it's also frightening to think of all the sugary candy that will be coursing through their veins for the next few days, weeks, maybe months (depending on the size of their haul). And as parents, with our over-packed, super-scheduled lives, time has become so precious. It's not that we don't want to spend two hours strolling around the neighborhood with our offspring, it's just that there's so much else to get done. If you're anything like me, every moment has about 15 tasks assigned to it, and multi-tasking is essential.
So I've been wondering if there's a way to expand the trick-or-treating. How can we make sugar gathering more productive? I had a few ideas…
Exercise: Why walk from house to house when you can run? Trust me, your kids will be more than fine with this mode of transportation. While they sprint up the porch steps to collect their bounty, you can jog in place or inconspicuously bust out 20 burpees on the sidewalk. Don't forget to wear your sneakers for this. I also suggest tube socks pulled all the way up, '70s-style terry sweatbands around your head and wrists, and maybe even a velour tracksuit in a stylish shade of maroon–after all, what other day can you justify this retro look?
House Hunting: Even if you're living your "forever house," it's good to keep your eyes open and your fingers on the pulse of your local real estate market. What better way to do this than with a house tour at dusk? This is the one night of the year you can stand on dozens of front stoops and catch a condoned glimpse inside! While your child sets their gaze on the bowl of junk food, you can do some quick square footage calculations. To make this tour even more informative and productive, input the addresses into an app like Zillow or Trulia on your phone, and keep your own real estate agent on speed dial. Note: if a house gets a proper egging, the value might drop.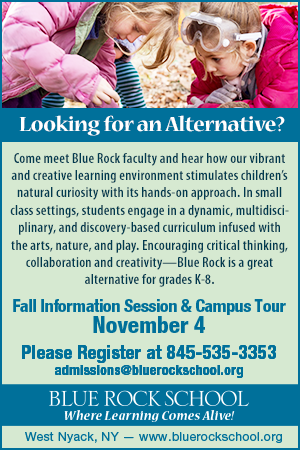 Errands: Need to pick up the dry cleaning? Drop off the library books? Finish the grocery shopping? Just pack your little monsters in the car, all dressed up, and get those jobs done! On Halloween, almost every business has the good sense to fill a bowl and offer it up. Your kids will be so busy tearing open those wrappers they won't notice that you're checking items off your To-Do list. Make sure to stop for a few shots of espresso along the way.
Teachable Moments: There's so much to learn, and so many valuable lessons to impart to our kids at every corner, literally. Like: Looking both ways before bolting across the street. Like: Number recognition, basic counting, and even/odd numbers. Like: Reading and sounding-out street signs. Like: What not to do, i.e. don't ever take candy from strangers or walk up to the homes of strangers and ask them for food–except for today!
Political Soap-boxing: With elections only one week from Halloween, this is a perfect time to hand out literature regarding your favorite candidate. Maybe bring some lawn signs along just in case you manage to win over some converts. Take great care choosing your costume for this one; you're more likely to inspire civic engagement dressed as an angel than as an angel of death.
Work Texts and Emails: Obviously, keep your phone handy to answer important messages from everyone still back at the office. But keep in mind that, looking at your phone–even in an attempt to hold onto your job or that client–might make you seem like a selfish, inattentive parent and a scourge of the modern family, not to mention a Halloween scrooge. On the other hand, using your phone to take thousands of photos for that scrapbook you'll never have time to make is 100 percent approved.
***
See? You can get a lot accomplished this Halloween. Happy trick-or-treat multi-tasking!
Jocelyn Jane Cox is a  freelance writer and author. Her humor book on life in the New York suburbs, The Homeowner's Guide to Greatness: How to handle natural disasters, design dilemmas and various infestations, is available on Amazon.com. Follow her on Twitter at @JocelynJaneCox.
The Chronicles of Parenting is sponsored by
Blue Rock School
.