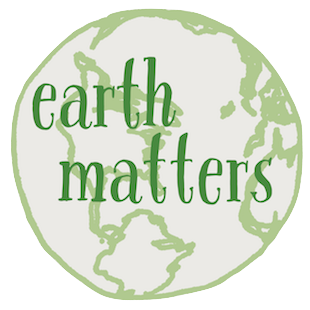 Earth Matters focuses on conservation, sustainability, recycling and healthy living. This weekly series is brought to you by Maria Luisa Boutique and Strawtown Studio.
If Earth Matters to you, sign up for our mailing list and get the next installment delivered right to your inbox.
by Susan Hellauer
Think those falling leaves and shorter days mean no more time for outdoor fun?
Don't put away those hiking shoes! Rockland County and New York State are going all out to get residents and visitors hiking and having fun in their many parks and wilderness areas before the snow flies. And Rockland's art-in-nature instructors at Strawtown Studio have teamed up with the Palisades Parks Conservancy to offer free creative outdoor experiences in the Hudson Valley for kids and adults through autumn.
People saving parks
During Teddy Roosevelt's brief pre-presidential stint as New York governor (1898-1900), he battled to protect the majestic Hudson River Palisades from commercial rock quarrying. The legendary proto-conservationist twisted all the right arms and, thanks to Roosevelt, the Palisades Interstate Park Commission (PIPC) was created in 1900.
About 15 years ago, friends of that New York-New Jersey parks system formed the non-profit Palisades Parks Conservancy to support and protect the parks' natural and cultural resources and historic sites. The group also raises public awareness and promotes education about the parks' national heritage.
PIPC Development Director Matthew Shook told Earth Matters that the Palisades Parks Conservancy is a vital partner. "A big part of the Conservancy's goal is to create stewards for the parks, and that only happens when people feel connected to them. The education and other programs, like those we've done with Strawtown Studio, take that to a whole different level," said Shook  "If environmental or other threats arise, people with that connection will feel engaged to fight for their parks."
And what better way to boost long-term devotion—and donations—from a park-loving public than to get families and their kids to come back again and again for alfresco education disguised as play?
The art of outdoor recreation
The Palisades Park Conservancy and Rockland's Strawtown Studio (an Earth Matters sponsor) have been working together to attract new visitors to the parks by offering free art-in-nature sessions. They bring kids and their guardians to charming woodland and waterside hideaways where they create nature-based art using studio and found materials.
Strawtown's director and lead artist/educator Laurie Seeman told EM that she was excited about giving people some new fun ways to adventure and learn:  "We hike a mile into the park, find a beautiful site to inhabit for an hour or more,  and set up a little mini base camp for exploration, activities and sharing." She added that this unique approach of learning art though nature—and nature through art—draws out unexpected creativity in both children and adults.
And Seeman is no stranger to the Palisades park system. "They're your backyard! They were mine when my children were little," she said. "I came to Rockland so my kids could have nature immersion, and that's why I started the Little Feet Hiking Club." Seeman quickly recognized the power of getting families together in the outdoors, and this led her to start Strawtown Studio in 2002. She now runs the arts-based environmental education nonprofit with co-director Joanna Dickey. Strawtown also offers after-school, school-holiday, summer, and other art-in-nature programs.
There's one more free Strawtown Studio/Palisades Park Conservancy co-production on tap for this fall. "Colors of Migration" will be held at Marydell Faith and Life Center in Upper Nyack on October 14, 11a-1:30p. Register by contacting Matt Shook at shookm@pipc.org or (845) 786-2701, ext 252. (Shook says that these events fill up quickly.)
Rockland County says "Get out!"
For residents and visitors who want to explore its many parks and trails, Rockland County sponsors guided hikes and outdoor adventures year round.
Trained and experienced Rockland County Trail Guides lead walks and hikes that offer varied terrain, great scenery, interesting discussion points, and different levels of walking. And they'll know exactly what to do if, say, a bear wanders across your path. (Don't run!)
The next event is on Saturday, October 7, 2017 from 9a – 11:30a at Harriman State Park's Breakneck Pond at the Harriman Outdoor Center.
Keep up with their year-round outdoor adventures on the county's Guided Park Walks page.
Adventure NY
With a website full of back-to-nature eye candy and impressive stats, New York State's Department of Environmental Conservation (DEC) has just unveiled its new multi-year Adventure NY project. It aims to help connect New York State families and visitors to the great outdoors through enhanced access to state lands, improved campgrounds, and upgraded access to DEC recreational facilities.
In a statement on the Adventure NY launch, Governor Andrew Cuomo outlined its goals: "This investment recognizes that our environmental resources are vital to state and local economies—and will help ensure that New York continues to have some of the best recreation sites and attractions in the nation. Outdoor recreation is an important part of our state's rich heritage, and we will continue to provide opportunities to ensure that current and future generations can fully experience New York's unique and diverse resources."
Protect the outdoor recreation you love
If the Hudson Valley's protected natural places are important to you, show it by showing up. As the Adventure NY literature makes clear, recreation in public outdoor spaces doesn't just keep us healthy and boost local economies. When it's budget-crunch time, big visitor numbers tell our electeds that it's worth conserving and protecting the public parks and wild lands that we use and love all year round.
Learn more:
Email Earth Matters
Read Earth Matters every Saturday on Nyack News And Views, or sign up for the Earth Matters mailing list.
Earth Matters, a weekly feature that focuses on conservation, sustainability, recycling and healthy living, is sponsored by Maria Luisa Boutique and Strawtown Studio.