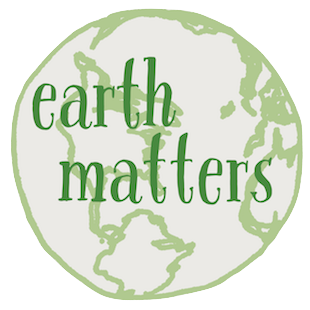 Earth Matters focuses on conservation, sustainability, recycling and healthy living. This weekly series is brought to you by Maria Luisa Boutique and Strawtown Studio.
If Earth Matters to you, sign up for our mailing list and get the next installment delivered right to your inbox.
by Susan Hellauer
Once an obscure federal consumer protection agency, the Federal Energy Regulatory Commission (FERC) is now a star in the Trump Administration's fossil-fuel firmament. Over N.Y. State's eleventh-hour objection,  it just greenlighted the last piece of pipeline feeding an Orange County fracked-gas power plant. The state is mulling its options, while a legion of infuriated Orange County residents prepares for battle—again.
FERC: Consumer watchdog or industry lapdog?
Pipeline opponents don't miss a beat when you ask that question: Lapdog, all day long. But the agency's origin is another story. 
The Federal Waters Act of 1920 created the Federal Power Commission (FPC) to regulate hydroelectric dams. By the 1930s, the small agency was also protecting consumers from electricity monopolies and price gouging. The FPC became FERC as part of the 1977 Clean Water Act. Hydroelectric projects and wholesale electricity rates were still in its portfolio, along with oversight of the natural gas industry, and siting of interstate gas pipelines.
Although it's tasked with consumer and environmental protection, fossil-fuel opponents have long seen FERC as the "open sesame" for Big Gas projects. When FERC makes headlines today, it's usually for allowing corporate land seizures, or for giving a new interstate gas pipeline the thumbs-up or thumbs-down. But FERC's critics see too many ups and too few downs, despite what they say are a mounting number of devastating fossil fuel pipeline disasters. And they bristle at the federal agency's right to brush aside state and local objections or environmental concerns. Now it looks like there's even more for the clean-energy crowd to worry about.
FERC in the Age of Trump
Almost from the start of the Trump administration, FERC lacked a decision-making quorum of three among its five commissioner seats. The six-month pause ended in August, when the lone commissioner (a Democrat) joined two Senate-confirmed Republicans. One of those Republicans, new FERC chairman Neil Chatterjee, was top energy aide to Senate Majority Leader Mitch McConnell of Kentucky. That's deep coal country, and Chatterjee is an unabashed fossil-fuel industry booster.
Even in a no-fracking state like New York, corporate natural gas purveyors are building out infrastructure to move their products to regional markets and ports. They need the Chatterjee-led FERC to approve the siting of their pipelines and, if a property owner won't cooperate, to use its power of eminent domain to grant easement. All this is playing out right now, just up the road.
All sorts of pollution
The latest FERC intervention pertains to the massive Valley Energy Center, a 680-megawatt natural-gas electricity-generation plant nearing completion in the Orange County town of Wawayanda (about 30 miles from the Rockland border). Well before the $900 million project broke ground in 2015, concerned local residents had organized themselves as Protect Orange County. They still picket the plant site each week and, after arrest and conviction for protest activities, the Wawayanda Six even chose jail time over fines.
These grass-roots activists insist that electricity from the Valley Energy Center is not needed, and that the project is just a lucrative, long-term way to market fracked gas. They object to the millions of  tons of climate change-inducing carbon dioxide and methane (86-100 times more potent a greenhouse gas that CO2) produced every year by the plant. They believe that the noxious emissions and pollution will harm one of the state's most fertile agricultural regions. They point out that the project will result in only 23 full-time jobs.  And they wonder how this power plant, which they say will increase the state's greenhouse gas emissions by 10%, will impact Governor Andrew Cuomo's ambitious goal of meeting 50% of New York's energy needs from renewable sources by 2030.
Then there's a whole other kind of pollution allegedly accumulating around the gas plant and its builder, Competitive Power Ventures (CPV). In September 2016, the United States Attorney for the Southern District of New York obtained nine indictments in an explosive corruption case, including Andrew Cuomo's former Executive Deputy Secretary and longtime confidant Joseph Percoco. At his November 2016 arraignment, Percoco pleaded not guilty to six counts of extortion and soliciting bribes, accepting a $90,000-a-year "low-show" job with CPV for his wife, and taking $315,000 in bribes from his co-defendant, CPV executive Peter G. Kelly. (Kelly also provided a private jet for Cuomo's 2010 re-election campaign.) According the the charges, Percoco intervened with the New York State agencies and otherwise eased the Wawayanda plant's path to unobstructed approval. Jury selection for Percoco's trial is set for January 8.
FERC's reversal of Governor Cuomo's decision is an insult to New Yorkers and our right to protect our communities and our water. States unquestionably have the authority to rule whether a dirty, dangerous fracked gas pipeline violates clean water laws, and nowhere is FERC granted the right to override that authority. For all their talk and bluster, Donald Trump and his nominees have once again proven to be nothing more than industry shills protecting corporate polluter profits over the rights of Americans to access clean water.
Sierra Club Atlantic Chapter Director Roger Downs  (9/15/17)
Punch and counterpunch
Before it can go online, the Valley Energy Center needs one more piece: a connection to the Millennium Pipeline, which carries fracked gas into New York State from the Marcellus Shale fields of Northeastern Pennsylvania. To build this spur, dubbed the Valley Lateral Project, Millennium Pipeline LLC needed water permit approvals from the NY State Dept. of Environmental Conservation (DEC).
On August 30, the DEC denied those water permits. The rejection was attributed by observers like the Sierra Club, among others, to Governor Cuomo himself. But the actual denial cited an incomplete downstream greenhouse gas impact study from FERC.
On September 15, the feds shot down this objection, stating that the DEC's denial had missed the one-year deadline for submission of the project's application. (The DEC used a start date of August 31, 2016, when Millennium's application was deemed complete. FERC asserts that the application dates from its initial presentation, on November 23. 2015.)  FERC thus granted Millennium a waiver for the water permit requirement, and is considering Millennium's formal request to proceed with construction of the pipeline spur.
After two DEC public hearings in Orange County this past summer and more than 6,000 public comments to the DEC about water-quality threats from the Valley Lateral Project, why didn't the DEC (or Governor Cuomo) deny the water permits for environmental impacts? Will they fight the FERC waiver in court? The DEC didn't directly answer those questions from Earth Matters, but did issue this statement:
The New York State Department of Environmental Conservation (DEC) is reviewing FERC's decision and will consider all legal options to protect public health and the environment. 
Industry analysts believe that New York State will fight the FERC decision, which has caused other recently rejected pipeline projects in New York State to consider reapplying to FERC for water-permit waivers.
DEC took an enormous risk with our water by rejecting the permit on procedural grounds rather than substantive water impacts. Now they have a legal and moral responsibility to defend that decision, immediately request a stay from the appropriate court, and ensure that the rights of New Yorkers are preserved.

This is now beyond just Orange County and this one project. This is a matter of state's rights in the face of egregious federal overreach.

Cuomo and the DEC can regain control by rescinding the state permits and pulling the plug on CPV once and for all.

                                                                                                                           Pramilla Malick, Chair, Protect Orange County
David, meet Goliath . . .
Protect Orange County chair Pramilla Malick spoke with Earth Matters this week about FERC's waiver. She said that she expects to see the Millennium Pipeline's FERC-backed eminent domain cases against several local landowners in court again very soon. But FERC, the Millennium Pipeline, CPV and alleged corrupt politicians are not the only adversaries arrayed against these Orange County residents. Behind CPV stands its owner, the deep-pocketed, privately-held Global Infrastructure Partners, with international investors and worldwide holdings like airports, seaports, and energy infrastructure,
Malick pointed out that the pipeline's underlying project–the CPV Power Plant–is entirely under the jurisdiction of New York State. "Governor Cuomo can rescind or suspend all state permits pending the outcome of the U.S. Attorney's criminal corruption trial," she said.
"And Protect Orange County is infuriated by FERC's practice of 'tolling,'" Malick added.  This, she explained, means that FERC will  let pipeline construction proceed even while appeals are litigated. A statement to Earth Matters from FERC spokeswoman Tamara Young-Allen confirms this (see box).
But Protect Orange County's diehards aren't backing down. Their website urges members and supporters to contact lawmakers and state officials to help defend their community, county and state against a more aggressive, Trump-era FERC.
"Tolling" — Can They Do That?
Here's FERC's own blow-by-blow of how it will go, now that the federal agency has rejected the DEC's permit denial for Millennium's Valley Lateral Project pipeline spur. Opponents object to FERC's "tolling": allowing construction of a disputed pipeline while a state pursues appeals that can be infinitely drawn out by FERC. (Emphasis added by EM.)
The Natural Gas Act gives FERC exclusive jurisdiction over the siting, construction, and operation of interstate natural gas infrastructure.  The Commission conditionally approved the project in its order issued November 9, 2016.

There are two parallel next steps: (1) Millennium requested a "Notice to Proceed with Construction" which is currently under consideration by delegated authority to the Director of FERC's Office of Energy Projects.  The request is pending a response.  If the applicant receives a "yes" decision, it may commence construction of the project. (2) In the meantime, parties to the proceeding, including New York State, have 30 days from Sept. 15 (or October 16) to file a "Petition for Rehearing" or an appeal, of the Commission's decision, as set forth in the Natural Gas Act.

 The Commission, in turn, has 30 days from that point (or November 15)  to respond to the petitions.  However, if the Commission needs more time to consider the issues raised in the petitions, it will file a procedural order in this docket to extend the timeframe indefinitely for a final decision.

 Once the Commission issues an "Order on Rehearing," the parties, if still aggrieved, may appeal the decision before a federal appeals court, and ultimately, before the U.S. Supreme Court.
Learn more:
"What is FERC?" PBS Frontline (n.d.)
Protect Orange County website and on Facebook
The DEC's August 30 denial of the Valley Lateral Project water permit
"Millennium Pipeline Company seeks to take land from local residents for easements," Middletown Times Herald-Record (1/2/17)
"Millennium Pipeline Gets Federal Nod on New York Water Permit," Bloomberg BNA (9/15/17)
"In 'aggressive move,' federal agency overrules New York on pipeline permit," Think Progress (9/18/17)
The Sierra Club 9/15/17 press release on the FERC's reversal of the DEC permit denial
"Think NY is No-Frack? Think Again," Nyack News and Views (8/5/17)
Note: The offices of the NY State Attorney General Eric Schneiderman and Governer Andrew Cuomo did not return Earth Matters' requests for comment.
Email Earth Matters 
Read Earth Matters every Saturday on Nyack News And Views, or sign up for the Earth Matters mailing list.
Earth Matters, a weekly feature that focuses on conservation, sustainability, recycling and healthy living, is sponsored by Maria Luisa Boutique and Strawtown Studio.