A Weekly Series on Streets, Sidewalks, Cycling…and Safety
Once a child gets the hang of keeping a bike upright and controlling it on turns, that child's world expands rapidly. He or she can now go anywhere within a comfortable biking distance — and that means you need to instill a sense of self-preservation and safety into your child's head before zipping off on the bike. Bicycle safety is rather common-sense, but it still needs to be taught in a fun way to prevent injuries.
Here are six good tips for training kids to ride right and ride safe.
1. Wear A Helmet
Helmets can greatly reduce the chance of sustaining a head injury or dying should your child be in an accident. Kids' bike helmets are now available in several styles and colors; let your child choose the style of helmet (be sure to find a helmet that fits correctly), and have him or her decorate the helmet with drawings and stickers.
According to helmets.org, bicycle helmets are mandatory for all aged cyclists in Rockland County. Regardless of what the legal code has to say, there's a family code which parents should consider: what kind of message does it send to your kids if they have to wear a helmet but their parent does not? Helmets are like life insurance: you always hope you never need to use it. But should dire circumstances arise that you need it, you are much better off having that protection.
Just wearing a helmet can reduce serious head injury by 69 percent and death from head injury by 65 percent. In 2014, non-helmet-users made up 60 percent of bike deaths, while helmet users were only 16 percent (the other 24 percent were not specified).
2. Riding on Sidewalks and the Side of the Road
At first, the sidewalk is going to be a safer place as long as the child looks out for pedestrians. If the street is the only option, one game you might want to play is to find a stretch of a couple of empty blocks and have your kid try to ride for the entire stretch parallel to the edge of the road, without swerving, with a prize if done correctly. Teach your child to look for cars backing out of driveways and doors on parked cars suddenly opening.
New York City residents are an exception: riding on the sidewalk isn't legal for adults. However, it's OK for children 12 and younger to ride on the sidewalk as long as their bike has wheels that are less than 26″ in diameter.
3. Reflect on Reflection

Your child's bike, helmet, and clothing should all be visible. Make a game of adding reflective sticky tape or stickers to the child's helmet — the bike should have reflectors or reflective wheels already installed, but if not, show your child how to install these.
Play word-matching games where you mention a situation (biking in snow, riding home at dusk) and your child has to name a color of clothing that would stand out.
4. Be Predictable
Being predictable on the road is another way to stay safe.  For example, cyclists of all ages should signal before turning to let drivers, other bike riders, and pedestrians know what they intend to do. It's easy to get sloppy, though, so talk to your child about how following the rules is fair to others.
5. Inspect and Repair to Enjoy and Relax
Bike safety includes keeping the bike in good shape. Teach your child to inspect the bike before riding, and as the child gets older, start working on bike repairs with the child so that he or she knows how to fix things. Not only will that increase safety, but it will give the child a sense of accomplishment and involvement.
6. Bike Defensively
Sure, drivers should drive defensively, not aggressively. But cyclists — starting at an early age — should also learn to see the road as drivers do. Can that car see me? Even though I have the right of way at a four way stop, is that car going to stop or blow through this intersection. That driver is looking my way…but do they really see me? Cars are multi-ton momentum vehicles often piloted by distracted and texting drivers. That's dangerous for sure. But it also is a reality that kids should learn at a young age: be careful = being safe. Learning a little bit of caution and careful observation at a young age can build safe cycling habits for a lifetime.
Street Beat
is a weekly feature on Nyack News And Views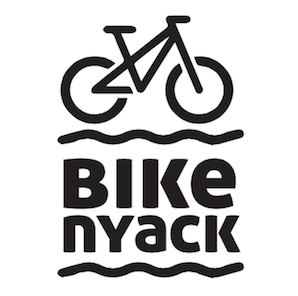 covering streets, sidewalks, cycling, mass transit and safety.
Sponsored by Weld Realty and Bike Nyack
.


See also:
This content was contributed by
Dunkley Law Personal Injury Lawyers
, a Nevada law firm that has spent the last ten years successfully representing clients in Henderson, Nevada and Salt Lake City, Utah.