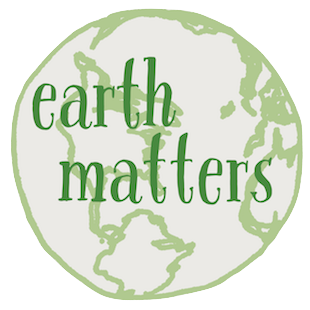 Earth Matters focuses on conservation, sustainability, recycling and healthy living. This weekly series is brought to you by Maria Luisa Boutique and Strawtown Studio.
If Earth Matters to you, sign up for our mailing list and get the next installment delivered right to your inbox.
by Susan Hellauer
In an eye-opening interview on WNYC radio this week, a trio of activists detailed the troubling, corruption-tinged story of a $900 million fracked-gas power plant nearing completion in Orange County.
The Valley Energy Center in the Town of Wawayanda, built by Competitive Power Ventures (CPV), lies about 30 miles northwest of Rockland County, in the Hudson Valley's fertile "black dirt" region. The project needs just one more pipeline approved in order to connect it to eastern Pennsylvania's Marcellus Shale formation and a plentiful supply of fracked gas for its projected 40-year lifespan. Once fired up in 2018, the fossil-fuel megaplant will help make "frack-free" New York one of the nation's largest markets for fracked gas.
The three CPV opponents—actor and Orange County resident James Cromwell (the laconic farmer of "Babe" fame);  Pramilla Malick, director of Protect Orange County; and Cornell University professor of engineering Anthony Ingraffea, —appeared together on the Leonard Lopate show on July 31. They came to discuss the Wawayanda fracked-gas plant, and the threat they believe it poses to the health of their region, and to the state's ambitious clean-energy goals. They also asserted that, far from being a necessity, the CPV project's aim is to increase the fossil-fuel industry's market for fracked gas, which now flows abundantly to and through New York.
The Wawayanda Six
New York State is on target to be the largest consumer of fracked gas in the country. New York's purpose in the fracking enterprise is to serve as a transportation corridor and a market for the industry, and it's fulfilling that role very effectively.
Pramilla Malick, Director of Protect Orange County
Cromwell and Malick were fresh off a week in an Orange County jail. They and the rest of the "Wawayanda Six" were found guilty in Wawayanda Town Court, on June 14, on charges stemming from a 2015 protest at the energy plant site. Town Justice Timothy McElduff, a Republican, was willing to hear and accept arguments on the causes and dangers of climate change and the "necessity" of civil disobedience by the defendants. In the end, he found the defendants guilty because the plant was not yet operating, and thus posed no imminent threat to the climate. This made the entrance-blocking protest premature, and therefore illegal.
But it's not just global warming—with the anticipated 4.6 million tons per year of greenhouse gas emissions from CPV—that brings these protesters out. In the WNYC interview, Lopate's guests noted that ultrafine particulates from fracked-gas combustion can pose immediate health threats to breathing people nearby. And these particulates and other emissions could also degrade and render useless the fertile farmland for miles around the frack-fueled power plant.
Pay to play?
The corruption that Valley Energy Center opponents cite in connection with this project isn't just the stuff of whispers and rumors. Gov. Andrew Cuomo's former executive deputy secretary and longtime close aide, Joseph Percoco, was among eight men indicted in November 2016 on charges of corruption by then-U.S. attorney for the Southern District of New York, Preet Bharara (abruptly fired in March by President Trump, and yet to be permanently replaced).
Between now and 2030 we have to decrease greenhouse gas emissions by 40%. This plant alone will increase the total of New York State's greenhouse gas emissions from power plants by 10%.
Anthony Ingraffea, Prof. of Civil and Environmental Engineering, Cornell University

Percoco, who pled not guilty to six counts of extortion and soliciting bribes, was accused of accepting a $90,000-a-year "low-show" job with CPV for his wife, and of taking bribes of about $300,000 from CPV executive Peter. G. Kelly (also indicted). In return, the charges state, Percoco intervened with the New York State agencies and otherwise eased the Wawayanda plant's path to unobstructed approval.
Some observers think that Gov. Cuomo should have seen something unethical brewing here. His deputy, Percoco, convinced CPV's John G. Kelly to donate a private jet to the governor's 2010 reelection campaign.
And if you think that this corruption scandal should be enough to hit the pause button on this gas-plant deal, think again.
What now?
Plant construction is nearing completion, despite the fact that necessary water permits have not yet been approved by the DEC for the Valley Lateral Pipeline Project. This 16-inch diameter spur will extend north eight miles from the existing Millennium Pipeline, crossing 13 waterways and carrying 130 million cubic feet of gas per day to the Valley Energy Center in Wawayanda. CPV opponents are pinning their remaining hopes on derailing that pipeline's permit approvals.
The activists of Protect Orange County are now campaigning hard to get the governor's attention and raise public awareness for their fight. In their view, the CPV project directly threatens the health of its neighbors with harmful emissions and represents a nonsensical deviation from Gov. Cuomo's and New York's climate-friendly clean energy goals.
Protect Orange County activists picket at the CPV plant site every Saturday at 11a and solicit donations and email list signups via their website. Upcoming activities are listed on the group's Facebook page, including an August 10 rally in Albany.
Learn more:
Email Earth Matters
Read Earth Matters every Saturday on Nyack News And Views, or sign up for the Earth Matters mailing list.
Earth Matters, a weekly feature that focuses on conservation, sustainability, recycling and healthy living, is sponsored by Maria Luisa Boutique and Strawtown Studio.