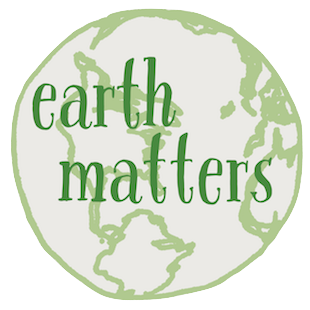 Earth Matters focuses on conservation, sustainability, recycling and healthy living. This weekly series is brought to you by Maria Luisa Boutique and Strawtown Studio.
If Earth Matters to you, sign up for our mailing list and get the next installment delivered right to your inbox.
by Susan Hellauer
Utility companies have been urging their customers to conserve energy for decades. But lately, their energy- and money-saving advice has gone beyond those familiar tips for keeping the power distribution system humming. It seems like the less energy you use—and pay them for—the happier they are.
Conservation does make our own regional gas and electric supplier Orange & Rockland Utilities happy (we'll tell you exactly why), and they're eager to prove it, with new smart meters on your block (or on their way), rebates for energy-conserving appliances, free (yes, actually free) home energy audits, and easy ways to use and support clean energy production.
We asked O&R's media relations manager Mike Donovan about the Con Edison-owned utility's latest conservation campaign, and how customers can take maximum advantage.

Get smart now
Smart meters connect your home or business directly to O & R through a secure cyber network. They transmit, in real time, how much energy you are using and when you are using it. Customers can opt out and keep their old meters (as many have across the U.S.), but have to pay steep monthly fees to do so.
So, Mike, will a smart meter interfere with my home WiFi, or allow bad guys to hack into it? And will my personal information be exposed?
Orange & Rockland's cybersecurity measures follow standards for smart meters set by the National Institute of Standards and Technology and are comparable to those used by financial institutions. Smart meters do not collect, store or transmit any personal identification information. The only data transmitted is how much energy you use. What you use it for is your business.
Has smart meter installation already begun in Rockland County?
As of August 8, 2017, 1,128 Electric Smart Meters and 274 Gas Modules have been  installed  in the O&R service territory. Ultimately, 115,800 Electric Smart Meters and 91,200 Gas Modules will be installed in Rockland County by 2020.
Does the customer have to be home for the installation?
Only if a customer's meter is indoors will they need to be home to allow access. Our installers are willing to work with customers to find and schedule a convenient installation time. An informational door hanger will always be left behind explaining the work that was completed.
How can customers find out more about the benefits of these smart meters?
All information about the smart meter's benefits is available online.
O&R wants customers to be aware that all employees and contractors will be wearing visible identification badges. Customers are urged to ask an employee or contractor to show their identification badge to confirm his or her legitimacy. Our O&R smart meter installers will be driving company branded vehicles that say "Smart Meters Coming Your Way."
Top 5 ways a smart meter will make you smarter
1. Smart meters will make it easier to integrate with the grid if you go solar.
2. Smart meters notify O&R of outages, which means faster restoration.
3. Information from your smart meter can help you make greener energy decisions.
4. You can manage your costs with online access to daily usage information.
5. You can set up high bill alerts–and get tips on how to avoid them.
Smart meters are part of an updated grid that will integrate customer-generated clean energy and vehicle charging stations.
NOTE: There is very energetic opposition to smart meters on two grounds: harmful health effects (from radiation like that of our home Wi-Fi, cell phones and other "smart" appliances), and intrusive data collection from unwitting or unwilling energy customers. This PBS NewsHour report from 2012, along with its many comments, gives a glimpse of both sides of the story. The American Cancer Society has also weighed in on the issue.
Appliance shopping? Read this first
O & R's rebate program rewards customers for trading up to energy-efficient appliances.
How long has your program of  rebates for energy star appliances been in effect?
O&R's current rebate programs began in 2009. We expect our programs to continue to evolve to meet customers' needs and in response to New York's Reforming the Energy Vision (REV) initiative, which engages customers to conserve energy and provides them with tools to better manage their overall energy use.
How many customers have gotten rebates, and how do their choices translate into energy savings?
Since 2009, 22,000 customers have taken advantage of our rebate programs and they continue to save money year after year. To date, customers who have participated in our programs have realized:
117,000 MWh of energy savings, which is enough to power 14,000 homes.
26 MW of peak demand savings ,which is enough.
110,000 Dth of natural gas savings, which is enough to heat 1,000 homes.
32,000 tons of carbon reduction, which is equivalent to taking 5,400 cars off the road.
Your no-waste space
Free professional home energy audits? This sounds too good to be true.
This is part of our new energy marketplace where customers can shop for energy efficient equipment and get instant rebates.  The MyORUStore.com website is our latest initiative to provide customers with a one stop shop for all of their energy needs.  You can sign up for a free home energy consultation from our partner Sealed.  You can also find smart thermostats, LEDs, energy saving power strips, low flow water/energy savings devices, and a variety of home services with local contractors including central air conditioner tune-ups.  O&R customers receive instant rebates at the point of purchase on many energy savings products and services.
To date, more than 300 customers have taken advantage of this free home energy consultation  We are satisfied with the results but continue to build awareness and help customers make their homes more comfortable and efficient, save money, and lower their carbon footprint.
You can choose clean energy now
If going solar is not an option for you now, you can still choose clean energy from one of O&R's alternate energy suppliers.
If I buy clean energy from a supplier other than O&R, how does the energy get from the supplier to you to me?
Alternate energy suppliers will enroll you in our retail choice program and schedule that energy supply on your behalf.  Since electricity is free flowing, the electrons don't flow from the renewable energy sources directly to your home; rather, the power flows freely into the electric grid.
No matter what company you choose to get your energy from, we will continue to deliver that energy, read your meter, handle service calls, and provide emergency assistance.  Energy suppliers provide electricity and/or natural gas to residential and business customers in New York and New Jersey. You can take charge of your energy bills by choosing from an array of energy suppliers. Some also offer energy supply from alternative sources like wind or solar. We have no preference since there is no mark-up on the cost of supply.

One last question
So, why does O&R want their customers to conserve energy and save money? You're the only energy game in town. How does conservation help O&R's own bottom line.
We want customers to conserve because it helps lower their energy bills and lower energy use is also good for the environment.
New York State has committed to reducing carbon emissions by 40% by 2030, and O&R's energy efficiency programs support that goal by lowering a customer's carbon footprint. In addition, 50% of electricity generated must come from renewable sources by 2030 and energy efficiency will play a significant role in meeting this goal.
Conserving energy means we can delay building more energy delivery infrastructure to meet energy demand.  And reducing construction ultimately saves you more money.
Lastly, O&R is a regulated business. Its regulators in the state of New York have established incentives for utilities to help their customers save energy while ensuring revenue stability. It's a win-win for the customer, the environment and us.
Learn more:
Email Earth Matters
Read Earth Matters every Saturday on Nyack News And Views, or sign up for the Earth Matters mailing list.
Earth Matters, a weekly feature that focuses on conservation, sustainability, recycling and healthy living, is sponsored by Maria Luisa Boutique and Strawtown Studio.