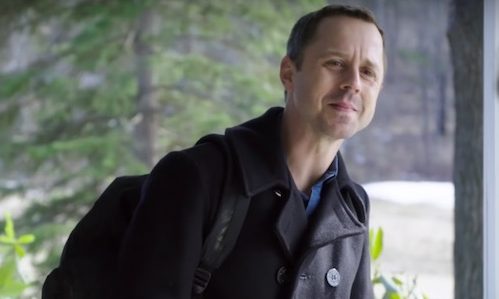 This Week in The Villages: What do Dec 15, 1955 and August 25, 2017 have in common? History will remember both dates as the day the Tappan Zee Bridge officially opened. On August 25, the first span of the replacement Tappan Zee Bridge is set to open to four lanes of westbound traffic.
On Tuesday listen for music in Memorial Park and watch for a movie shoot on Main Street. Nyack's downtown will used in an episode of the Amazon original Sneaky Pete. Looking ahead…you still have a chance to have a say about the future of Nyack's Waterfront. Click to take the survey before time runs out!
Village of Nyack
Nyack's Local Waterfront Revitalization Program (LWRP) Steering Committee wants to hear from residents, business owners and fans of the village and the Hudson River. Please take a few minutes to complete this short survey. In order get input from more respondents, the survey period has been extended to mid-August.
Amazon's Sneaky Pete will be filming in downtown on Tuesday, August 1. As part of this event, Nyack will be transformed into the Town of Rose Dale. Veteran's Memorial Park will be the main focus of the shoot. Then, on Wednesday, August 2, the crew will film at the Nyack Center. Several local business storefronts will be dressed up. So don't be confused by the "Rose Dale" signage hung on Main St (at Cedar St)–Nyack is still Nyack.
This week, Music On The Hudson, the weekly summer concert series each Tuesday in Memorial Park, features Crush, delivering non-stop, get-out-of-your-seat music from the bands you love to hear from the 80's, 90's and today.
Town of Clarkstown
Registrations are being accepted for pre-school. The two, three, and five day programs run from from 9 – 11:30a, and will be held at Street Community Center, 31 Zukor Rd, New City. Open to all Clarkstown preschool age children three thru five years old. More details, including pricing, dates, and how to register, may be found at town.clarkstown.ny.us.
The Town of Clarkstown is participating in a Blood Drive with the New York Blood Center and the Clarkstown Central School District on Monday, July 31 from 2 – 8p at Clarkstown Town Hall (10 Maple, Ave, New City, Rm 301). Sign-ups are preferred, but walk-ins are always welcome. Residents can sign up at drm.nybloodcenter.org. Please eat well and drink fluids before you donate and please bring a photo ID. All donors will receive a voucher via email to redeem two free Mets tickets at Citi Field.
Tappan Zee Bridge Switch Scheduled
Goodbye
Malcolm Wilson
, hello
Mario Cuomo
. Rockland County bound traffic on the Tappan Zee Bridge will be shifted from the 1955 original cantilever bridge to the north span of the new cable stay bridge on August 25, 2017. The NYS Thruway Authority and Tappan Zee Constructors will shift four lanes of westbound/northbound traffic to the new span on Friday night, Aug. 25. The second step of moving four lanes of eastbound/southbound traffic to that span will begin later this fall. Four lanes of traffic in each direction will be separated by a concrete barrier. That traffic pattern will remain in effect until the second crossing is complete, and both spans of the bridge open in 2018.
TZC continues to install structural steel sections and stay cables on the eastbound main span, with connections to the Westchester approach occurring this week. Connections to the eastbound Rockland approach are scheduled to occur in the coming weeks
---
Here are the municipal events in South Nyack and the Village of Nyack for the week of 7/31. There are no meetings scheduled in Upper Nyack this week.
Village of Nyack
Mon 7/31, 7p: Zoning Board of Appeals
9a: 'Downtown' Meeting
7p: Crush plays Music On The Hudson in Nyack Memorial Park
Nyack Village Hall is located at 9 N. Broadway.
Village of South Nyack
Tue 8/1, 7:30p: Zoning Board of Appeals
Wed 8/2, 7p: Comprehensive Planning Board
South Nyack Village Hall is located at 282 S Broadway.