This article is from "When We Rise," a series on Rockland's history of pride researched, curated and edited by Nyack Village Historian John Patrick Schutz for the Rockland Pride Center.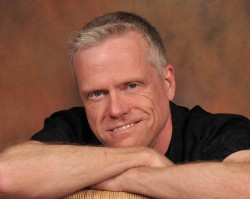 by John Patrick Schutz
I was born in Nyack in 1962, to a Bronx mother and Brooklyn father. Though I acknowledged my sexual preference to myself at 12, lack of role models kept me from telling anyone else. I was 19, and a college sophomore in NYC, when I realized being gay and being myself were not mutually exclusive, and I came out. A few friends from high school drifted away, but on the whole it wasn't particularly painful–I lucked out in having a very cool family.
Nyack, and Rockland more generally, was a fun, exciting place to be gay in those last couple of years before the AIDS crisis. There were three gay bars in Rockland – Candlelight in Upper Nyack (later BARZ), Reflections in Piermont (now a sushi restaurant) and a dance club in Congers on 9W. Many lesbians found a second home at the Coven Café in Nyack–and the Sunday brunch there was a wonderful conglomeration of lesbian, gay, straight, bi–all getting along pretty well. Café Provencal (where Vertigo is now) was not officially a gay restaurant, but it may as well have been. Many local businesses were owned and run by members of the LGBTQ community and the future looked bright–at least in the NYC metro area!
It was when I started touring the USA in Broadway musicals, after graduating from Fordham in 1984, that I realized I'd grown up in a bit of a cocoon. In many cities, clubs and bars were located down back alleys, in the backs of buildings or the most dangerous part of town. Anti-gay slurs were constantly used. (I seldom heard slurs about lesbians, for if gay men were a barely visible blotch on proper society, lesbians were completely invisible to them apparently.)
One night while doing a run at a regional theater outside Cincinnati, I was leaving a "down the alley" club and was accosted by an angry, violent man about my age. I tried to disengage, tried to walk away, but he persistently kept pushing me, all the while calling me the foulest of names, finally knocking me into the wall and SPITTING in my face. I said, "Enough!" and began to swing. I was unaware that some of the bar patrons were now watching from the doorway and that thankfully someone summoned the police. I was furious, and in short order he was missing two teeth and was nursing a broken nose from his prone position on the ground. That's when the police arrived and tried to handcuff me. The patrons watching told them I was NOT the "fag basher," the man on the ground was. They released me, but THEY RELEASED HIM TOO, explaining to me that being "beat up by a fag is the worst punishment he could get." They would not take a report and left. All I could think was that the lesson he learned would be to pick on a smaller gay guy, or at least not one from New York. What alternate universe had I slipped into?
The Gay Plague
This period coincided with the first deaths from the "Gay Plague," as it was originally called. People I knew, had dated, had gone clubbing with or performed with began to die. And in some cases, they hastened themselves along. In the beginning, so many guys were rejected by their families when they told them they were sick with what was now called "AIDS" that they chose suicide rather than face a long, lingering demise alone. I had met my first partner when we performed together in that same show near Cincinnati. He came back with me to live in Piermont, the city being "too scary." I thought we were beginning a life together, but in less than three years, he was gone… at age 31. I was performing on a cruise ship in the Pacific in early 1989 when he got ill. It took me three weeks to get back, and by that time, he'd returned home to a family in suburban Ohio with whom he did not get along. But when you're sick, I guess your mother is your mother, no matter what.
When I arrived in a moving van with all of our stuff, he'd suffered some kind of small stroke of the "AIDS-related dementia" kind, and for the rest of his short life he spoke like a child and called me by his brother's name. The man I knew was already gone, though his body was still here. I became nursemaid, changing him, feeding him, giving him injections, cleaning house. But I was not permitted to sleep in the same room, nor show him any physical affection.
His mother, seeking some explanation for this calamity, decided in her grief and anger that the blame could be squarely laid on me. I was repeatedly told that I was the one who should be dying. (I later discovered in his papers that he'd been diagnosed back in '84, long before we met.) My mail was read–with any money my family had sent me removed. My phone calls to my parents were listened in on, and ended with my parents being berated. I was not permitted in the doctor's offices, nor my partner's hospital room–I was not "immediate family"–during his hospital stays. Nurses and doctors would refuse to answer any questions I asked, all while being repeatedly told that our lifestyle was to blame and that I should "be ashamed of myself." My favorite? The nurse who said, "It's you I feel sorry for. After all, there will be nobody there for you when you die. You'll be all alone." Sadly and oddly, I think she was actually trying to be compassionate.
Eventually, after being told I needed to start making money–all while still doing nursing duty and cooking all three meals and finding another place to sleep–I surrendered. I left. I'm not necessarily proud of that, but I won't apologize either. If I stayed any longer, there would be nothing left of me but a shell. With my tail between my legs, I returned home: right to my old bedroom at my parents' house for a couple of months. I tried to use their love to salve my wounds. Never having had to defend my lifestyle or justify my existence before, I was unprepared for the amount of antipathy that existed in certain places and certain hearts, and I almost let it crush me. Fortunately, the self-respect and acceptance my parents taught me turned me into a willow tree that bent but never broke.
My Karmic Return: Bob
My reward, my gift, my karmic return came in January, 1990, in the form of Bob. We've been inseparable ever since. Bob had also lost his first partner–to cancer, not AIDS–and we found a deep understanding of loss and a greater appreciation of the here and now in each other. For the first half of the 1990s, we spent half the year in NYC, and the other half in Provincetown, Massachusetts, where we performed and where I was the editor of Provincetown Magazine. Those locations, at that time in history, put us on the front lines of the AIDS war. We had found our happiness, but it was surrounded by so much death and loss. By 1992, over 40 friends or co-workers had already died with apparently no end in sight.
In 1993, Bob and I appeared in the first outside-of-New York production of "Elegies for Angels, Punks and Raging Queens" at Provincetown Playhouse. It's a theater piece made up of over 30 monologues, each one telling the true story of a person with AIDS who was memorialized on the famous AIDS quilt. The monologues were strung together by about a dozen songs, sung by two men (Bob and me) and two women representing those left behind–the living. Ironically, the four straight male actors in the show all played gay characters who had passed, while I played the only straight male character–a best friend left behind to sing a lament.
The show ran for a few weeks in June. When we were asked to revive it in September, we had to replace five of the cast members from the spring show because they had died over the summer. There was one week that summer where we attended nine memorial services. It seemed endless.
Progress, But Don't Leave History Behind
The end of the '90s brought the new cocktail of medications and finally an end to the parade of funerals, wakes, and memorial services. Bob and I decided to return to my hometown. We arrived in Nyack in 1998. We've never hidden who we are. When I got my real estate license in 1999, I was told by a closeted gay realtor that my being so "Out" would come back to bite me one day. So far, that has not happened. My friends from grammar school and high school completely accept my lifestyle as no big deal. My Irish Catholic family loves Bob, and his Pennsylvania Dutch family loves me. And on January 15, 2012, 22 years to the day from our meeting, we were at last legally married. Mayor Jen White performed the service in what was her very first wedding. It was a moment I never thought I'd live to see. But times changed quicker than I expected. Though my dad had passed and Bob's parents were too ill to attend, my mom represented all with her usual grace and quiet smile.
For me, things turned out pretty darn well. I'm usually a pretty happy guy. As the campaign says, "It Gets Better." But there are days–days when my heart wonders, Why? Why am I still here when so many others have gone? Why me? And I must confess, there are days when I feel a sense of bitterness, a sense that I am part of a lost generation, a veteran in a war no one remembers was fought. Would we be where we are now if so many had not died? Did the staggering amount of loss finally make the injustices against our whole community come into focus for the greater part of the population?
Everyone in our community has fought for our rights, but the gay men of my generation fought that war with their very blood. Today, challenges and struggles continue, and the focus is rightly on other groups within our extended LGBT community: our transgender community fights vigorously to bring awareness to the continuing amount of violence against our community, violence they have been taking the brunt of lately. Lesbians have been staunchly fighting for custody rights, marriage rights, and inheritance issues; without them, I might not have this ring on my finger. Lesbians have also led the battle for awareness of domestic abuse within our communities. Bi and Omnisexuals raise their voices for recognition and their special health concerns. And most recently, gender identity and the spectrum of gender has been brought out of the shadows and into everyday life.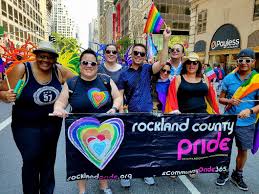 This is as it should be, but each of the various groups making up our community still struggles with each of these issues too, including gay men. And sometimes I feel we've been forgotten. Our fight sucked the very blood out of us, and the gay men of my generation sometimes feel we're invisible. The majority are long dead, and the group is spiritually weary. At an LGBT event last year, a young person described me as "an old white dude who's got everything." That almost broke my heart. If I had everything, I would not be reliant on the whims of pharmaceutical and insurance companies to stay alive; congress would not be debating the annulment of the marriage I fought so hard for; and if I had everything, I would have all my friends back. I felt like an outsider in my own community, a community for which I fought long and hard.
The girl's accusation reminded me of that worst summer of the AIDS crisis in Provincetown. Each year in the '90s, Provincetown's AIDS Support Group put out a t-shirt to raise funds and awareness. That year, the t-shirt depicted a young African woman in traditional sub-Saharan garb. The legend on the t-shirt was "THE TRUE FACE OF AIDS." While on a larger scope this happens to have been true since worldwide young African women were taking the brunt of the epidemic, in the microcosm of a small New England town with hundreds of gay men dying of AIDS, it was an absolute slap in the face. These men had spent their entire lives being made to feel that they didn't matter, that they were beneath notice, and this shirt confirmed for them just one more time that they really didn't matter. Even in a town with a majority LGBT population, someone on another continent was obviously far more important. At the time, there was one female AIDS case in all the hundreds in Provincetown, and yet they chose this for their shirt. I'm sure they meant well. I'm sure it was meant as an expression of inclusion and awareness. Nonetheless, many men cried when they saw the shirt. I remember my friend Jim said to me, "Those shirts make me feel invisible, like I'm already a ghost to them and they need to move on because there's nothing left of me." His eyes filled up as he told me that. He slipped away just three weeks later.
It's not as extreme, but that is an inkling of how I felt from that remark, and how I sometimes (note: sometimes, not always!) feel within the community. I suppose it's asking a lot for the younger generation to say "Thanks" to our generation. But please, I beg you: Don't erase us from the fabric of our rainbow. We who spent our youth fighting and dying for recognition and acceptance, don't deny us a place in the tapestry of our community because we're 'just old dudes'–of whatever skin shade. (And by the way: WHEN DID 54 BECOME OLD??)
Keep up the good fight!
John Patrick Schutz is Nyack's Village Historian.