It's Rockland Pride Weekend with activities for the whole family. There's music too: RoCA hosts the Swampgrass Jug Band, Hungry Hollow has folk and Maureen's presents Rockland's youngest jazz stars. If photography's your thing, there are two exhibits opening that are sure to please. Take a sunset river cruise on the Hudson or visit some of the finest homes in Rockland on the Outdoor Living Home and Garden Tour.
Friday
Find a new treasure at an Antiques and Collectibles Pop-Up Shop. Browse beautiful things for your home, unique heirloom items and much more. Fri at 4-8p, Sat and Sun 9a-3p, Palisades Community Center, 675 Oak Tree Road, Palisades, NY.
The Carson McCullers Center for Writers and Musicians hosts a Literary Open Mic. The open mic will be followed by a poetry reading by poet and visual artist, Rachel Eliza Griffiths. 7p, 131 S Broadway, Nyack.
The Antrim Playhouse presents Moon Over Buffalo a hillarious comedy that centers on George and Charlotte Hay, fading stars of the 1950's. On the brink of a disastrous split-up, they receive word that they might just have one last shot at stardom. Fri and Sat at 7p, Sun at 2p, 15 Spook Rock Rd, Suffern.
Saturday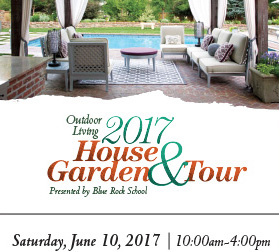 The weather will be perfect for the 2017 Outdoor Living Home and Garden Tour presented by Blue Rock School. Visit a handful of Rockland County's most stunning private outdoor spaces all exquisitely landscaped and bedecked with summer kitchens, gazebos, pergolas, pools and fire places. 10a-4p, 348 Route 9W, Palisades. The tour will be followed by a Garden Party Reception from 3-5p.
This week Bike Nyack rides down 9W to Strictly Bikes in Fort Lee NJ with a scenic river return along Henry Hudson Drive. 8:30a, meetup at Nyack Memorial Park, corner of Depew & Piermont Aves.
Nyack history buffs will want to visit the Depew House for the Historical Society of the Nyack's opening of its current exhibit Sally Savage Nyack Photographs. 1-4p Saturdays through July 29, 50 Piermont Ave, Nyack.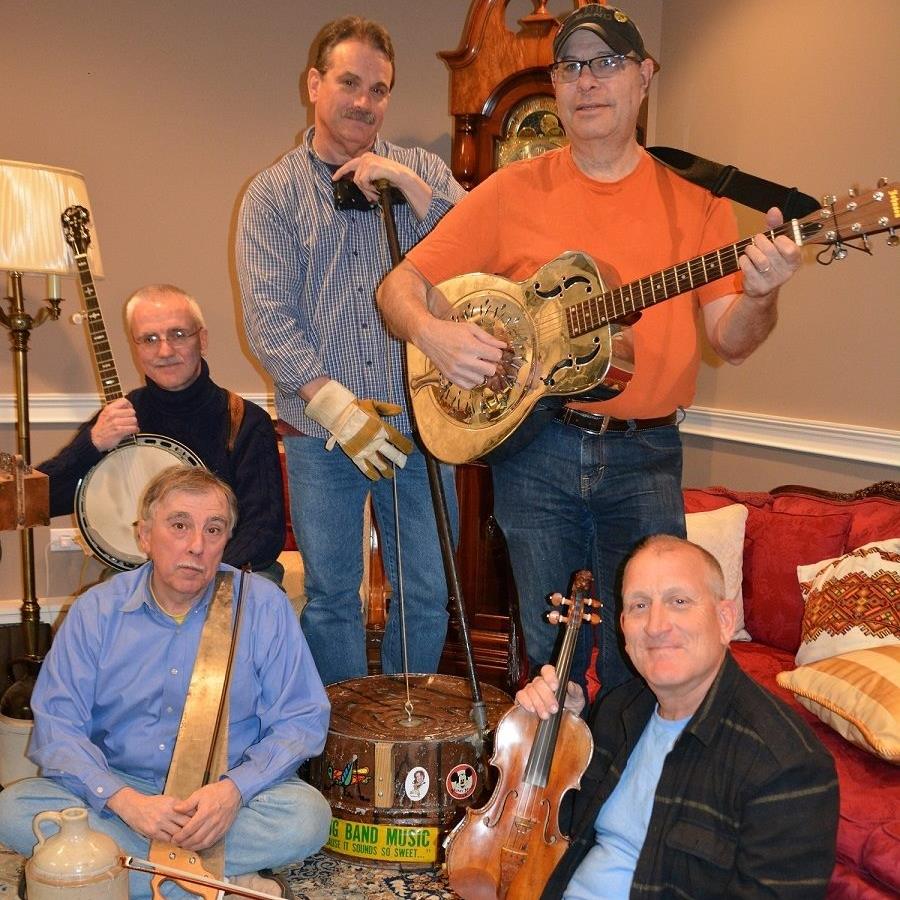 Get intimate with the Swampgrass Jug Band at the Rockland Center for the Arts. The band performs an eclectic mix of American roots music, old timey string band music, original jugcoustic and of course, good ol' jug band bluegrass music. You might even see a homemade instrument you've never heard of.
Tickets are available online for $7.50 or are $10 at the door. 7:30p, 27 S Greenbush Rd, West Nyack.
Bring the whole family to the Hungry Hollow Family Music Festival, a day of music, fun and food featuring the music of Tom Chapin and 15 local artists. 11a-6p, 241 Hungry Hollow Rd, Chestnut Ridge.
Taking a kayak to Quincy or Nyack is so…1941. Instead, sail and see the sights from the river in a luxurious 54 foot sailboat with Nyack Boat Charter. The two hour cruise includes appetizers and local craft beer or regional wine. Boat leaves from the Nyack Marina at 6:15p on Sat and Sun. $85/person, reservations and info at NyackBoatCharter.com.
Pride Weekend Events 2017
Richard Skipper Celebrates Pride, a night of music featuring featuring local Rockland artists Steev Richter and Natasha May DiMarco, along with NYC guest performances by Bobby Belfry, Leanne Borghesi, Sue Matsuki and Warren Schein. Fri at 8p, The Nyack Center, 58 Depew Ave, Nyack.
Bring a picnic, a blanket and your friends and family to a Family Picnic. Meet other LGBT families and celebrate our community. Little ones can play in the park. Kickball game for the older kids! Saturday at 2-5p, Memorial Park, Piermont Ave and Depew Ave, Nyack.
Meetup with friends at the Time for Pride Cocktail Meetup. Enjoy Pride Weekend with complimentary hors d'oeuvres and a cash bar. Saturday 7-11p, The Time Nyack Hotel, 400 High Ave, Nyack.
Don't miss the Lower Hudson Valley's premiere LGBTQ pride event, the Nineteenth Annual Rockland Pride Sunday Festival, featuring vendors, children's activities, music and dancing. FogoAzul New York City, the all-Women percussion band, Frankie Dee and the Boys and marching bands from New York City, Nyack High School and East Ramapo High School are set to perform. Sunday at 11a-5p, Main St, Nyack.
All are invited to honor the victims of the Pulse Orlando massacre, one year later, at a Pulse Orlando Memorial Rally. Special performances and speakers. Rain or shine. Monday at 6p, Veteran's Memorial Park, Main St, Nyack.
Sunday
Inspired by a Bruce Springsteen song Meet Me Out in the Street (Part I) is a photographic retrospective from photographer Dan Fiore's 1.5 million mile journey through the streets of his professional life, capturing the faces and places of his travels one frame at a time. Gallery hours with Dan, 12-4p, Union Arts Center, 2 Union St, Sparkill. The exhibit will run through July 23.
Next Week
Wednesday
Rivertown Film screens Grown Up Anger. Find out what Bob Dylan has to do with Gene Autry movies and if James Dean came from the Big Rock Candy Mountain? Join local author Daniel Wolff as he uses film and music to explore his new book, Grown-Up Anger: The Connected Mysteries of Bob Dylan, Woody Guthrie, and the Calumet Massacre of 1913. Meet the Author: Daniel Wolff, and at a post-presentation discussion, music critic and historian Dave Marsh. 8p, 58 Depew Ave, Nyack.
Thursday
Anyone who owns a motorcycle, dreams of owning one, or simply appreciates a cool machine will want to come to the second annual Motorcycle Expo. Hosted by the Nyack Chamber of Commerce, the event will offer visitors close-up views of a broad array of spectacular bikes from vintage to new. New and not to be missed this year, the Hudson Valley Hog NY Chapter will lead a ride-in to Nyack starting from the Harley Davidson dealership in Nanuet. 5-8:30p, Main St, Nyack.
To get the Nyack Weekender delivered to your mailbox auto-magically every Friday morning, add your name to our mail list. Visit our
online sign-up sheet
to subscribe.