Good eats, art, music and a parade. The Hopper House hosts a gallery talk and reception, one of three exhibits open this weekend. You can hear 20th century choral music, 90s tunes, strange sounds…or even join a chorus. The annual African American Day Festival steps off on Sat and find out what Men are Cooking Sun at the Nyack Center.
Friday
First Friday Artist of the Month reception is for John F. Simon, Jr. from 6-7p. And this month's Gallery Talk, Drawing Your Own Path, is an account of how visual artist John F. Simon, Jr.'s daily drawing discipline became a meditation practice, and how that meditation illuminated his creativity (from 7p -8p). There is also a reception for the Sculpture in the Garden exhibit at 6p at Edward Hopper House Art Center, 82 N Broadway, Nyack.
Feeling nostalgic for grunge and gangsta rap? Nyack Pour House has you covered with their '90s Night. Those born in the '70s, '80s or '90s–essentially, everyone of drinking age–get 20% off all night long. 9p, 102 Main St, Nyack.
Saturday
This week, Bike Nyack will cycle across two states and through two counties on two wheels around one big reservoir (Lake Tappan), leaving from Nyack Memorial Park at 8:30a. Meet up at the corner of Depew & Piermont Aves.
It's National Rowing Day and you can learn to row, row, row a boat with Rockland Rowing. 8a, Rockland Lake State Park, Congers.
Don't miss all the fun at the Village of Nyack's ninth annual African American Day Festival and Parade. This multicultural festival has food, music, dancing, and various forms of entertainment. It will be held in Nyack's Memorial Park, beginning at 12p. The parade will kick-off at 2p from the municipal lot (Artopee Way).
Local Love Stories Through the Lens: Hudson Valley Photographers Opening Reception features six Hudson Valley photographers together unfolding stories through their lens'. The pieces are rich in texture and evoke the human spirit. Pre-reception with Rockland County and international artist, Spencer Tunick and his muse, 6-7p; opening reception, 7-10p. Bell-ans Volition Gallery, 103 S Greenbush Rd, Orangeburg.
Looking for something out of the ordinary? Head to Olive's for StrAEnge Sounds Saturday, an out-of-this-world night of disco, funk and house hosted by Max Sprauer and Jonathan StrAEnge. 10p, 118 Main St, Nyack.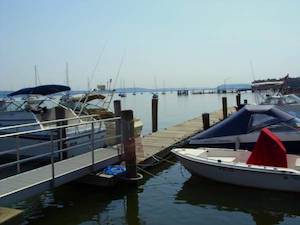 Hudson River Boat Slips Available At Rivercrest
This convenient location just blocks from downtown Nyack at 103 Gedney St features 23 ft slips for $700 a season. Two slips, up to 30 feet, are $1,050 per season. For more information, call 914 420-4554.
Sunday
Savor and celebrate the diverse cuisines of downtown Haverstraw at the Flavors of Haverstraw Food Crawl. It is a tapas-focused "food crawl" or guided walking tour with over 15 restaurants participating and live outdoor music scattered throughout downtown's restaurant row. 1-5p, Main St, Haverstraw.
Looking for something to sing about? The Nyack Community Chorus has you covered with a little singing and sunshine. 4p, Grace Episcopal Church, 130 First Ave, Nyack.
The Rockland Camerata presents 20th century choral music featuring "Requiem" by Maurice Durufle and "Gloria" by Francis Polenc. 4p, Germonds Presbyterian Church, 39 Germonds Rd, New City.
Take your taste buds to Men Cooking for Nyack Center with celebrity chefs and over 60 volunteers preparing a variety of dishes. There will also be some live auction items up for grabs. 5p, 58 Depew Ave, Nyack.
Looking Ahead … Saturday, June 10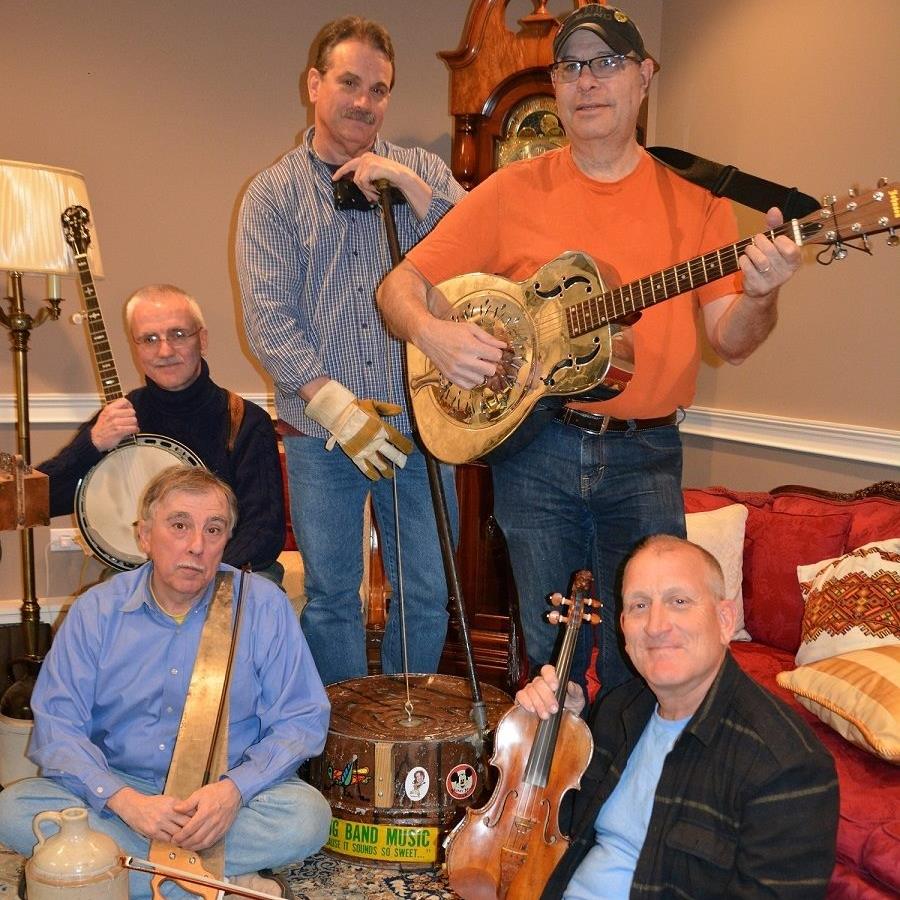 Get intimate with the Swampgrass Jug Band at the Rockland Center for the Arts. The band performs an eclectic mix of American roots music, old timey string band music, original jugcoustic and of course, good ol' jug band bluegrass music. You might even see a homemade instrument you've never heard of.  Tickets are available online for $7.50 or are $10 at the door. 7:30p, 27 S Greenbush Rd, West Nyack.
To get the Nyack Weekender delivered to your mailbox auto-magically every Friday morning, add your name to our mail list. Visit our
online sign-up sheet
to subscribe.