by Susan Hellauer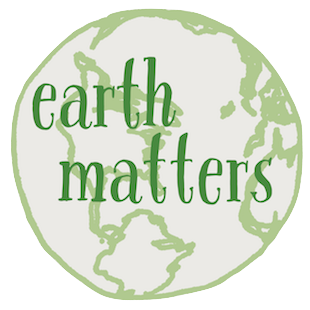 Earth Matters focuses on conservation, sustainability, recycling and healthy living. This weekly series is brought to you by Maria Luisa Boutique and Strawtown Studio.
If Earth Matters to you, sign up for our mailing list and get the next installment delivered right to your inbox.
With peak birthing season underway, the NY State Department of Environmental Conservation (DEC) warns nature-area visitors not to interact with newborn fawns and other young wildlife. Keep encounters brief and keep your distance: never attempt to touch. Here's the scoop from the DEC's  May 18 press release:
"New York is home to a diverse and wonderful array of wildlife, but as much as we are compelled to reach out to these young animals, we need to be aware that our interactions could be detrimental to their well-being," DEC Commissioner Basil Seggos said. "We encourage visitors to our natural areas and parks to enjoy young animals in the wild from a safe distance."
This time of year, it is not unusual to see a young bird crouched in the yard or a young rabbit in the flower garden, both seemingly abandoned. Finding a deer fawn lying by itself is also common. Many people assume that young wildlife found alone are helpless and need assistance. However, human interaction typically does more damage than good.
Young wildlife quickly venture into the world on shaky legs or fragile wings. While most are learning survival from one or both parents, some normally receive little or no care. Often, wild animal parents stay away from their young when people are near. For all of these young animals, the perils of survival are a natural part of life in the wild.
White-tailed deer fawns present a good example of how human interaction with young wildlife can be problematic. Most fawns are born during late May and early June. Shortly after birth, while fawns are able to walk, they spend most of their first several days lying still. During this period, a fawn is usually left alone by the adult female (doe), except when nursing. People occasionally find a lone fawn and mistakenly assume it has been orphaned or abandoned, which is rare. Fawns should never be picked up. If human presence is detected by the doe, the doe may delay its next visit to nurse.
A fawn's best chance to survive is to be raised by the adult doe. Fawns nurse three to four times a day, usually for less than 30 minutes at a time, but otherwise the doe keeps her distance. This helps reduce the chance that she will attract a predator to the fawn. The fawn's protective coloration and ability to remain motionless help it avoid detection by predators and people.
By the end of its second week, a fawn begins to move about and spend more time with the doe. It also begins to eat grass and leaves. At about 10 weeks of age, fawns are no longer dependent on milk, although they continue to nurse occasionally into the fall. During August, deer begin to grow their winter coats and fawns lose their spots.
Should you find a fawn or other young wildlife, please consider the saying, "If You Care, Leave It There."
Young wildlife are not pets. Keeping wildlife in captivity is both illegal and harmful to the animal. Wild animals are not well suited for life in captivity, and may carry diseases that can be transferred to humans. Resist the temptation to take them out of the wild. 
And Be Bear Aware!
A black bear cub visited North Broadway, in the village, this week. And over Memorial Day weekend, black bears were spotted out for a stroll in West Nyack and other populated areas of the Lower Hudson Valley. No one was eaten—or harmed in any way—but it's always a good idea to be "Bear Aware."
The black bear is NY State's second largest mammal (after the moose) with males weighing up to 300 pounds. They're curious, intelligent, persistent and can be aggressive when threatened, or if interrupted while dining at your trashcan. And did we mention LARGE?
Here's how not to attract bears to your backyard this summer:
Keep garbage cans tightly sealed, or in a secure shed or garage
Don't keep pet food outside
Take down bird feeders after April 1
Don't put meat or bones into the compost  
Remove the grease can from your grill
 If you do come face to face with Smokey at home, go inside, stay inside, and call 9-1-1. On a hike, or if Mr. Bear gets between you and your door, here's how to survive, and dine out on your bear story for years to come.
Learn more:
Email Earth Matters
Read Earth Matters every Saturday on Nyack News And Views, or sign up for the Earth Matters mailing list.
Earth Matters, a weekly feature that focuses on conservation, sustainability, recycling and healthy living, is sponsored by Maria Luisa Boutique and Strawtown Studio.