It's river week in the river towns. On Tuesday there's a Village of Nyack public meeting for the Local Waterfront Revitalization Project. On Saturday you can join Riverkeeper at the annual community cleanup river sweep in Memorial Park.
Waterfront Public Meeting

The Village of Nyack has received a $75,000 grant to update its Local Waterfront Revitalization Plan (LWRP).  The first public meeting of the LWRP committee is Tues May 2 from 7:30p to 9:30p at Nyack Seaport. The kick off meeting will
Talk about the community's vision for the waterfront.
Learn how the LWRP can help encourage waterfront improvements.
Create an inventory of waterfront resources.
Identify critical issues facing the waterfront.
Discuss potential projects to activate the waterfront and connect to downtown.
Nyack Seaport is located at 21 Burd St in Nyack.
Hammond's Highlights

On Sat May 6 from 12n-2:30p Riverkeeper is holding their annual river sweep. This is another opportunity to show a commitment to the environment. Volunteers are needed to help clean up the river around Memorial Park. Please visit Riverkeeper.org for more information.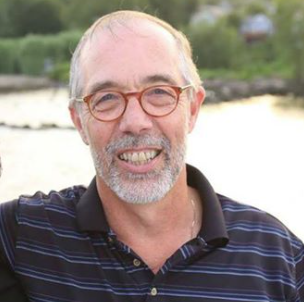 If you have thoughts or questions based on either what you read here or things you've heard buzz about in the community, please feel free to reach out to me directly by email at dnhammond4@gmail.com or by phone at 914.954.7556. — Dr. Don Hammond
Attention Tappan Zee Express Riders
Some day soon you will need to follow singer/songwriter Paul Simon's commuting advice, and "get off the bus, Gus." That's because the TZx will be replaced by the LHTL (Lower Hudson Transit Link) when the new Tappan Zee Bridge opens in 2018. LHTL features include new bus shelters with WiFi, improvements to intersections and pedestrian safety, upgraded traffic signals, ramp metering, bus queue jump lanes, Transit Signal Priority (TSP), Integrated Corridor Management (ICM) and improved access to the White Plains Metro-North station.
You can Read All About It at DOT.NY.gov/LHTL or check out the Cliff Notes created by the Village of South Nyack highlighting the pages that commuters are most likely to care about. The NYSDOT wants to hear what you think about this effort, but they aren't going to wait forever for your input: the deadline for emailing comments to LHTL@dot.ny.gov is May 6.
Here are the municipal events in South Nyack and the Village of Nyack for the week of 5/1. There are no meetings scheduled this week in Upper Nyack.
Village of Nyack
Mon 5/1, 7p: Planning Board Meeting
Tue 5/2
9a: Mayor's monthly 'Downtown' Meeting
5p: Justice Court
7:30p: Local Waterfront Revitalization Plan (LWRP) Public Workshop at the Nyack Seaport (21 Burd St).
Thurs 5/4, 9:30a: Justice Court
Sat 5/6: Riverkeeper Sweep, sponsored by Nyack Boat Charter
Nyack Village Hall is located at 9 N. Broadway.
Village of South Nyack
Mon 5/1, 5:30p: Justice Court
Tue 5/2, 7:30p: Zoning Board of Appeals
South Nyack Village Hall is located at 282 S Broadway.