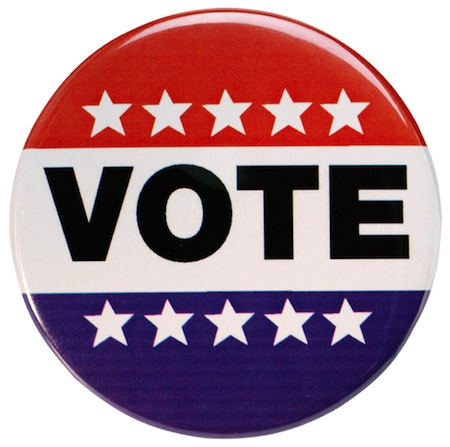 by Halle Goodman-Weinbaum
Turning 18 is a milestone in America. You can serve in the military, buy a cigarette, sign a contract, and vote. A variety of organizations and individuals heavily stress the importance of young adults voting. Schools hold mock elections, celebrities post ¨I just voted" stickers on social media, pundits blame results on millennial voter turnout, and politicians make endorsements.
However, there is very little clamor concerning voting in local elections. Many teens and young adults in Nyack may not be aware of all of the local elections they can participate in once they are 18. Even if they do know about their voting ability, some might ask, "Why bother?" Well, although voting in national elections is, of course, very important, local politics tend to have a more concrete and immediate impact on one's daily life. Here are a few you should pay attention to. 
1) Nyack Library Budget
In the age of the internet, you may overlook a library. However, the library is so much more than books. It provides a quiet study space, aid in finding reference materials, museum passes, access to computers, test prep, and fun activities for all ages (the book selection isn't too shabby either). Without a ratified budget, these services would not exist. The library is an invaluable resource for our community. And even if you don't use their services now, there may come a time when you want to take advantage of the wonderful things they offer.
2) Mayor and Village Trustees
The mayor is responsible for the well-being of the town. The mayor oversees town decisions, events, and ceremonies. Because the mayor is the official representative and spokesperson for the town, it is important to vote for someone who is committed to representing town members and knowledgeable about relevant issues. An important role of the mayor is to plan for development and assist in the creation of the town budget. Money goes to road repair, park maintenance, safety, garbage removal, and other components of keeping the town clean and enjoyable to live in.
The village trustees are also an influential part of the local government who work alongside the mayor. Nyack, South Nyack, and Upper Nyack each have their own mayor and trustees.
3) The School Board
If you're able to vote, you're likely not attending elementary, middle, or high school. That doesn't mean that you should disregard the school board. Obviously, the school board makes decisions that affect students. This includes the hiring of staff, implementing programs, and creating school policy. For example, in 2016 the Nyack School Board proposed having breathalyzer tests conducted at school. If you care about having a well educated community, you should care about voting in school board elections. What's in it for you directly? The maintenance of baseball fields, tennis courts, tracks, and other spaces of public use depend upon the school budget.
Overall, all of the positions mentioned go into making Nyack the amazing place that it is. So show them some support! By casting a ballot, you are directly influencing your life and the lives of those around you. And keep in mind that these are only the most local positions. Township and county representatives should feel the love (and see young voters) as well.
Halle Goodman-Weinbaum is a senior at Nyack High School.