Hello. My name is Leeann Irvin and I am running for re-election to the Nyack Public Schools Board of Education. I am a forty-year resident of Nyack and Valley Cottage and have two children in the school district. I have served on the board for two terms, and during my tenure, have voted for many exciting improvements to our schools.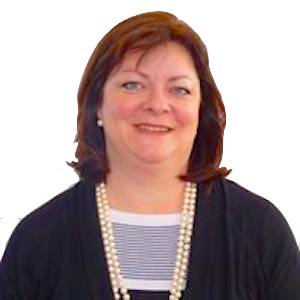 At the core of these improvements is the overhaul of our curriculum, not only to align it with the state mandated "common core," but also to implement changes to our music, art and physical education curriculum as well. More and more, technology is being used in the classroom and our teachers are receiving professional development and training in how to use this technology to best reach our students. This has created an atmosphere in our district like never before. Our teachers are engaging with our students through longer class sessions which allow deeper discussion and learning. "Project Lead the Way" is allowing our children to study science, technology, engineering and math in new course offerings emphasizing creative thinking and collaboration among the students. I never would have imagined that a student can take biomechanical and aerospace engineering in high school, yet now they can, and recently during a Community Forum and Innovation NOW showcase held by our district on March 30, I saw firsthand our teachers' excitement as they discussed the robotics programs and the design and engineering projects (some even being done by our third graders!). It's an exciting time to be a student in the Nyack schools.
I have also been able to support improvements to the non-academic, social aspects of our kids' education. During the board meeting on April 18, I had the great pleasure to hand out awards to members of our community who created and serve in Nyack's SOAR program, a program whereby mentors volunteer to assist kids to improve academic performance, build character and participate in community projects. This program was the brain child of two Nyack high school graduates who wanted to "give back" to the district. As I mentioned in my comments during that ceremony, these are exactly the type of students we are trying to raise up – people who care about their community and about making the education process positive and transformative for ALL of our students. Other programs have been created to address the needs of kids with fewer resources such as the Waldron Terrace afterschool "homework" club for students in that neighborhood and our administrators are exploring new ways to address student discipline, creating alternative, non-punitive ways to support and counsel our students. Many of our administration, staff and board members are attending outside training to address racism and to discuss how longstanding traditions and institutions such as the education system continue to foster stereotyping.
School Election Day: May 16
The Nyack Schools Budget and Board of Education Trustee Election is Tues May 16, 2017. Polls are open from 7a-9p.
Five candidates are running for three board seats. For more information on polling locations and the 2017-18 school budget, visit NyackSchools.org.
Confused about where to vote? There's a place you can go that will tell you where to go. Visit es.FindMyPollPlace.com/nyackufsd.
Despite all of these improvements and new programs, there are still issues that face our district and recently when asked what the biggest concerns facing Nyack Public Schools are, I raised three issues. The first of these is the financial strain our district faces each and every year. The mandated tax cap and the decreased education funding from the State of New York limit the pool of resources available to finance our school system. Despite this, over the last five years as trustee, I have voted to put forth budgets which successfully balanced limited revenue with the increasing district costs. During these years, no staff cuts have been required and not only has programming remained constant but additional programs have been added. Of this I am very proud. But we cannot be complacent because of our success. For the past two years, I have served as the Nyack's representative to the Rockland County School Board Association and I have seen firsthand the budgetary disasters befalling other districts in our county. The healthiest of these other districts have seen their reserves being used up and some have only managed to keep basic programs and staff due to bullet aid provided by Albany. Nyack must, therefore, continually focus on this looming concern and be vigilant to balance our students' educational needs with the district's responsibility to the taxpayers.
Second, Nyack needs to keep moving forward with upgrades to our curriculum to create the critical thinkers needed in the job force today. The great strides Nyack has made in our curriculum and programming are vital to producing the types of students who can demonstrate the "7 c's" our district believes will allow our kids to be successful – learning to be people who can think critically, be creative, collaborate, communicate, be compassionate, master content of their education and who can be culturally aware. We must keep moving forward in our curriculum assessment to remain relevant and innovative.
Third, the profile of our Nyack Public Schools student population is changing. Our district is experiencing an influx of non-English language learners and which the State is mandating be provided specialized curriculum. During my time on the Board of Education, Nyack has responded to this changing population and hired administrators that reflect this diversity and increased our teachers and administrators to respond to the needs of our bilingual students. Nyack's diversity is a unique feature of our community, and fully incorporating these families into our community and school life, empowering them to engage with our teachers and administrators, will preserve that uniqueness.
Shortly after I first joined the Nyack Board of Education as a trustee, Ms. Claudette Jimerson was elected Board President. When making decisions concerning our students, Ms. Jimerson was frequently heard to say her focus was "all about the kids." I have adopted this mantra during my service on the board – all of the decisions I have made, all of the efforts I have supported or ideas I have taken exception to, at the core, have been done with "it's all about the kids" in mind. It has been an honor and a privilege to serve on the Board of Education these past five years and I hope to continue to do so.
For more information about me and my candidacy, please visit me on Facebook at Leeann Irvin for Nyack School Board, or feel free to contact me at Leeann.Irvin@hotmail.com. The Budget and Trustee vote is May 16, 2017.
See also: