I am writing to let you know that my young child has recently become enchanted with your cinematic endeavors a.k.a. feature length movies. First, I would like to congratulate you on the creativity of these productions and also thank you for capturing my son's interest for lengthy swaths of time, during which I can get few thousand things accomplished, relax, or even doze off.

But I do have some specific requests, which I trust you will welcome and accommodate as you create the next round of moving pictures.
Less Screaming: Can we take it down a few decibels? Better yet, can you get rid of the screaming all together? My child and his cohorts already have very little control when it comes to volume, and they don't need any more encouragement in this area. Besides, this grates on my nerves, and decreases my own chances of catching that above-mentioned nap on the couch.
Less Action: Along similar lines, can you please limit the number of chase scenes, fight scenes, explosions, and extreme acrobatics? These engender a hyperactivity and aggression that makes it more difficult to live under the same roof with my child. (Note: less action will automatically lead to less screaming, so these first two requests dovetail nicely.) If you are stumped as to how to dial down the action in your story lines, consider featuring protagonists who move at a slower, more thoughtful pace, such as turtles and snails. Three-toed sloths have definitely been overlooked on the big screen.
Monitor the Language and Tone: Can you make some better choices when it comes to dialogue? As you may be sensing, my son is a master of emulation, so when he hears words like, stupid, dumb, idiot, poop, jerk and shut up, it undermines my daily (really, hourly) attempts at imparting respectful modes of communication. I would like to see an uptick in politeness with an emphasis on please, thank you, and you're welcome. And of course, while I am a huge fan of sarcasm in my own verbal practices, I would prefer to not impart this trait to my child, especially because he might use it right back at me.
Nyack's Pine Car Derby
Vrrooming engines. Squealing brakes. Cheering crowds on their feet.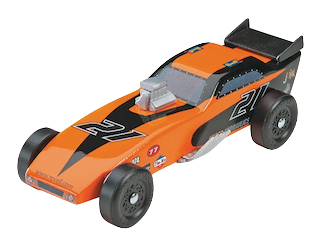 On Sat May 13, the Village of Nyack Recreation Department and the Cub & Boy Scouts host a car race with only one of those three sounds.
Come to the Nyack Center and rekindle your Cub Scout memories of the Pinewood Derby. Or start new memories for a new generation of girls and boys. Or just have a great shared experience for moms, dads and kids of all ages.
Increased Educational Value: Due to the number of hours my child is currently engaged in this "activity" i.e. staring at a screen (mostly our television, at home), I would like to request not only more morality lessons, but more…math. I am noticing a real dearth of formulas from the fields of calculus, trigonometry and physics. Surely these can be seamlessly integrated into most plots, either overtly or through subliminal messaging.
More Sophisticated Music: If there is a musical component to your film, I would appreciate hearing more selections from the worlds of Classical, Jazz, and Opera. I am hoping for compositions that stimulate the brain in ways that magically increase intellect, and positively impact test scores on future AP exams. If the music must be derived from the genre of Broadway musicals, please make sure the lyrics are written by a genius, ideally a winner of multiple Tony awards who grew up in New York City and is of Puerto Rican descent. *
Visual Diversity: I am not just referring here to skin color – yes, we definitely need more types of people represented on screen – but I am also referring to the settings and the set. I really like the color green; it's my favorite. Can you use more green, all shades of it, in your productions?
Basically, if you could make all movies more like the current hit, Moana – minus the screaming part, the fiery battle part, and the pesky death part – that would be great.
Thank you in advance for implementing these suggestions. If you would like further guidance on these matters, I am available for on-set consultation. This is of course offered in exchange for a sizeable fee. After all, downloading all these movies is proving to be quite costly.
* i.e. Lin-Manuel Miranda, creator of the award-winning Broadway show, Hamilton, and contributor to the brilliant Moana soundtrack.
Jocelyn Jane Cox is a  freelance writer and author. Her 2012 humor book on life in the New York suburbs, The Homeowner's Guide to Greatness: How to handle natural disasters, design dilemmas and various infestations, is available on Amazon.com.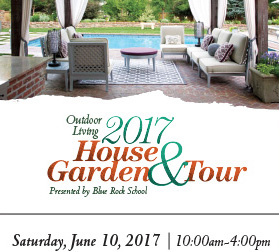 Follow her on Twitter at @JocelynJaneCox.

The Chronicles of Parenting is sponsored by Blue Rock School House & Garden Tour on June 10.