Ladies, gentlemen, mothers, fathers, grandparents, aunts, uncles, and caregivers of all genders and creeds, we are coming upon that time of year we all dread: Bubble Season.
It is not that we are curmudgeons or in any way un-fun, in fact we enjoy the magic of small liquid spheres uplifted by the wind as much as our young. But that bubble solution before it's blown? It flows with the power of 10,000 rivers and ruins everything in its path.

This is why I have taken it upon myself to issue the following precautions:
Be sure to replace the bubble cap so that it's perfectly straight on the bottle and not even the slightest bit tilted. Check and recheck that you have done so properly, perhaps with the help of a carpenter's level.
Be sure to close the cap tightly, but do not turn it so tightly that it cracks.
Do not toss bubble container inside another enclosed and moveable container such as a beach bag, purse, satchel, cooler, or suitcase because other contents such as towels, pasta salad, cell phone, or computer will surely become saturated. This could effectively ruin an entire day at the beach, a month of work, or your whole life.
If you feel strongly about the bubbles not getting spilled, do not hand the bubbles to a child of any age. It is guaranteed to take less than seven seconds for a child to collaborate with gravity and unleash the bubble solution directly onto the lawn, the driveway, the patio, the sidewalk, and/or all over your new pair of shoes. This could come as a straight dump-out, a horizontal, sprinkler-like spray, or my personal favorite: a geyser.
Nyack's Pine Car Derby
Vrrooming engines. Squealing brakes. Cheering crowds on their feet.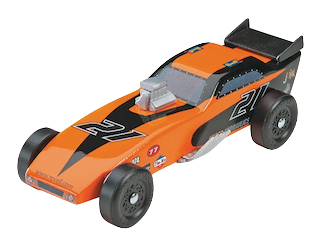 On May 13, the Village of Nyack Rec Dept and the Cub & Boy Scouts hosts a car race with only one of those three sounds.
Come to the Nyack Center and rekindle your Cub Scout memories of the Pinewood Derby. Or start new memories for a new generation of girls and boys whittling your way to four wheeled, non-motorized victory. Or just a great shared experience for moms, dads and kids of all ages. READ MORE about the Sat April 29 workshop, registration and weigh-in on Nyack News And Views.
Along these lines, do not leave the bubbles in the backseat of the car within reach of the car seat. Not only can bubbles distract drivers if blown into their line of sight, bubble solution is sure to be spilled then loudly lamented during a critical highway merge or while navigating a tricky intersection.
Likewise, do not store your bubbles in your house anywhere within reach of children. This is for the love of flooring, upholstery, and all that is as-yet unsticky in your lovely home. A safety deposit box is really your best option.
Do not assume that one, two, or even three bottles of bubbles is enough for each bubble experience. Stock up, for the bubble season is long… you might as well get a whole case.*
*Note: This final message was not endorsed or even suggested by the Bubble Enthusiasts of America.**
**The Bubble Enthusiasts of America is not a real organization.
Jocelyn Jane Cox is a  freelance writer and author. Her 2012 humor book on life in the New York suburbs, The Homeowner's Guide to Greatness: How to handle natural disasters, design dilemmas and various infestations,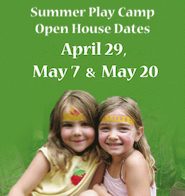 is available on Amazon.com. Follow her on Twitter at @JocelynJaneCox.

The Chronicles of Parenting is sponsored by Summer Play Camp at Blue Rock School.
Save
Save
Save