First Friday kicks off a weekend of art, music, movies — and a little bit of Nyack, nostalgia, too. There's live music at Casa del Sol, The Turning Point and the Union Arts Center as well as New Orleans jazz in Palisades to benefit Rockland's Food Pantry, People To People.  The Nyack Seed Exchange returns to the Nyack Library and the Penguin Plunge returns to the Hudson River. See what Nyack was like Before There Were Malls or screen something special at Rivertown Film, the Jewish Film Festival or the ReelAbilities Film Festival.
Friday
It's the First Friday of March and Architecture, a themed group art show, will be featured with musical entertainment by Mikel and Vicente of Les Tappan Zigues at Casa Del Sol at 8p, 104 Main St, Nyack. Presented by the Nyack Art Collective.
Damage Radio returns to the "Stage in the Cage" at the Nyack Pour House at 9p, 102 Main St, Nyack.
Indie folk powerhouse Scott Wolfson and Other Heroes will be joined by  The Gaslight Tinkers and their blend of global rhythms at The Turning Point at 8:30p, 468 Piermont Ave., Piermont.
Saturday
Calling all gardeners! The Nyack Seed Exchange is back. Share seeds and experience, learn about seed saving, and become a better gardener. Saturdays 10a-2p at the Nyack Library, 59 S. Broadway, Nyack.
Opening reception for the Irony Festival, a collection of paintings by Jeff "Spindelerious" Spindel. 7p, Volition Gallery at Bell-ans Center for the Arts, 103 S. Greeenbush Rd., Orangeburg. The exhibit runs through April 9.
New Orleans North, a concert of jazz and blues inspired by the music of New Orleans. Presented by Music to Table to benefit People to People. 8p, Palisades Presbyterian Church, 117 Washington Springs Rd., Palisades.
Jackie and Clarisse (and the Fall to Grace) is based on a true story about an unlikely relationship that develops over the telephone between Clarisse, a middle-aged woman who works at a high-profile talent agency in L.A., and Jackie, an ex-con on parole who works in a minimum wage job taking ticket counts for bands. Nyack Village Theatre, 7p, 94 Main St.
Opening of Nyack Business Before the Malls: Part II at the Historical Society of the Nyacks. The exhibition continues the story of Nyack's role as a Rockland County shopping destination. The focus will be on the variety of shops on Broadway and Main Street from the 1920s through the 1960s. Saturdays 1p-4p through May. 50 Piermont Ave., Nyack.
Sunday
The month-long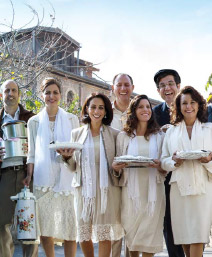 Jewish Film Festival
kicks off with
The Women's Balcony
, a rousing, good-hearted and joyful tale about women speaking truth to patriarchal power. 7:30p at the Lafayette Theater, 97 Lafayette Ave, Suffern. 
Dare to take the plunge (or just come out to support the cause)? 10th Annual Penguin Plunge at Nyack Memorial Park. 12-2p, 4 Depew Ave., Nyack.
Italian pianist Alessio Bax is at the Union Arts Center. 2p, 2 Union St., Sparkill.
Next Week
Swim Team, a documentary about parents of one boy with autism who take matters into their own hands and form a competitive swim team,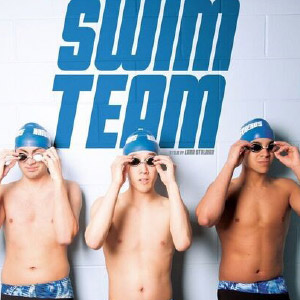 recruiting a diverse group of teens on the autism spectrum and training them with high expectations and zero pity. Tue at 7:30p at JCC Rockland, 450 W Nyack Road, West Nyack.
The Rebound and Dancing on Wheels.  The Rebound follows the underdog journey of the Miami Heat Wheels wheelchair basketball team, as they strive for a national championship.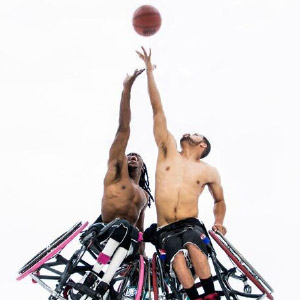 Dancing on Wheels is a documentary about Kitty Lunn, a paraplegic dancer, who has been teaching students with disabilities for the past thirty years. Wed at 7:30p at JCC Rockland, 450 W Nyack Road, West Nyack.
Monday
Hudson Valley Restaurant Week begins and runs through March 19. Enjoy 3-course, $22.95 prix-fixe lunches and $32.95 prix-fixe dinners at some of the areas finest restaurants.
Wednesday
Rivertown Film screens Wiener-Dog at the Nyack Center.  The "hero" of this film is a dachsund who goes by several different names and has a variety of owners. Shot in Rockland County  8p, 58 Depew Ave, Nyack.
Thursday
Reception for Judi Brice, the First Friday Artist of the Month from 6-7p at Edward Hopper House Art Center, 82 N Broadway, Nyack.
Get the Nyack Weekender in your mailbox auto-magically every Friday morning. Add your name to our mail list to get this weekly guide to weekend events. Visit our online sign-up sheet to subscribe.