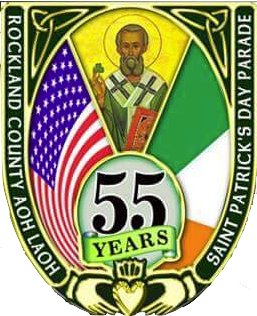 It's St. Patrick's Day weekend and Irish (and non-Irish) eyes are smiling with lots to see and do. There's a sing-a-long and dancing and a Day-After brunch at the Union Arts Center. Don't forget about the parade in Pearl River on Sunday. If you're feeling charitable, there's a row-a-thon and a benefit for the Tibetan Home of Hope. New plays are opening at the Elmwood Playhouse and the Antrim Playhouse. The Carson McCullers Centennial Celebration continues with a community read at the Nyack Library. Also: The Jewish Film Festival continues this week with four new movies and an encore presentation.
Friday
If dancing is more your speed, DJ Noodle will spin all your favorite songs as you dance the night away at Bear Mountain Inn's St. Patrick's Day Party. 8p-12m, 3020 Seven Lakes Dr, Bear Mountain.
All this green got you seeing red? Billed as Not a St Patrick's Day Show for Sure! The Adam Falcon Trio perform  R&B, jazz-tinged, alternative soul at 8:30p at The Turning Point, 468 Piermont Ave, Piermont.
A Lesson Before Dying is a gripping, heartbreaking and thoughtful drama based on the award-winning Ernest J. Gaines novel about an innocent black man in 1948 in a small Louisiana town, his self-worth destroyed, who sits on death row. A young teacher reluctantly agrees to meet with him and together they discover lessons of strength, dignity and humanity. Fri & Sat at 8p, Sun at 2p, Elmwood Playhouse, 10 Park St, Nyack.
In Sylvia, empty nesters move back to Manhattan and Kate's dog phase of her life is definitely over. But life has a way of giving you what you think you don't want and Greg finds Sylvia, a street-smart lab/poodle mix and brings her home. She promptly becomes a bone of contention between Greg and Kate, testing their marriage to hilarious and touching effect. Fri & Sat at 8p, Sun at 2p, Antrim Playhouse, 15 Spook Rock Rd, Wesley Hills.
Saturday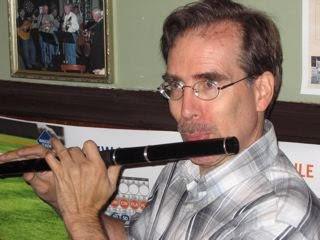 Want to keep your St. Patrick's Day celebration going? Run, walk, jig, or crawl to the St. Patrick's Day-After Brunch where you can enjoy scones, hash and other favorites prepared by Halo and Horns Kitchen, accompanied by Irish traditional music featuring Tracy Kingsley (flute), Patty Furlong (accordion) and friends.  11:30a-2:30p, Union Arts Center, 2 Union St, Sparkill.
The 11th annual Pull with Purpose Row-A-Thon includes music, refreshments and indoor competition to fund raise for need-based rowing scholarships and new equipment. 8:30a-11:30a, Adler Community Room, 4th floor, Palisades Center, 1000 Palisades Center Dr, West Nyack.
Enjoy Tibetan music and food at An Evening in Tibet, a benefit for the Tibetan Home of Hope. Performers will include: Jesse Smith, Tenzin Choegyal and Martha Mooke. 6:30p, Nyack Center, 58 Depew Ave, Nyack.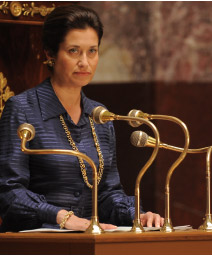 The Law is the true story of extraordinary humanitarian, Jewish survivor of Auschwitz and Bergen-Belsen and the first elected President of the European Parliament, Simone Veil. The art of legislative deal-making becomes riveting political drama with her "impossible" struggle as Health Minister in 1975 to legalize abortion on behalf of all French women suffering and dying from back-alley procedures. Sunday at 7:30p, Lafayette Theater, 97 Lafayette Ave, Suffern.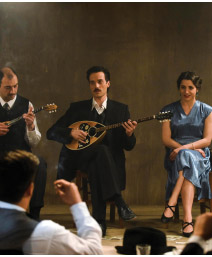 Cloudy Sunday is based on the book "Ouzeri Tsitsanis" which portrays the destruction of the vibrant, 500-year old Jewish community of Thessaloniki during the brutal German occupation of Greece. Monday at 7:30p, Regal Cinemas, 6201 Fashion Dr, Nanuet.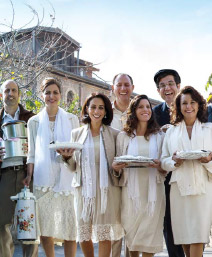 The Women's Balcony (encore presentation) is a rousing, good-hearted and joyful tale about women speaking truth to patriarchal power. Tuesday at 1:30p, Regal Cinemas, 6201 Fashion Dr, Nanuet.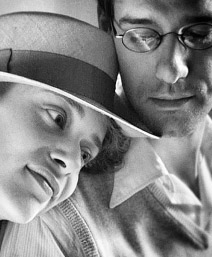 Fever at Dawn is a life-affirming story of love against all odds set against the backdrop of the immediate post-Holocaust world based on the novel of the same name. Tuesday at 7:30p, Regal Cinemas, 6201 Fashion Dr, Nanuet.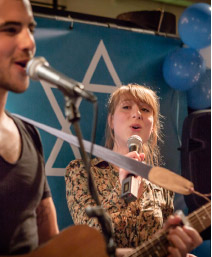 Moos is an inspiring story of a young Jewish woman's search to find her voice and, in the process, herself, when she stays at home to take care of her father after her mother's passing instead of following her dream to go to acting school. Wednesday at 7:30p, Regal Cinemas, 6201 Fashion Dr, Nanuet.
Sunday
Still not done celebrating? March on over to Pearl River for the 55th annual Rockland County St. Patrick's Day Parade, the second largest in New York. 1:30p, Main St, Pearl River.
Vocalist and upright bassist, Chris Conte, performs classic, swinging American songbook jazz & blues favorites from 11:30a-3p at Sixty5 on Main, 65 Main St, Nyack.
Looking for something different? Peruse the Out of the Ordinary: Crazy Mixed Up Media Art Show where sculptured creatures, friendly monsters and surrealistic diorama's bring multi-media artistic expression to a new level in a combination of crazy, mixed up, wonderful art that is a blend of three disciplines (collage, paint and sculpture) by artists: Debra Friedkin, Chris Machin, Susan Strange and Elaine Schloss. Show runs through April 30. Wed-Sun 1:30p-5p. My Little Own Little Gallery, 142 Main St, Nyack.
The Hip Replacements with their acoustic guitars, beautiful harmonies and classic soft rock will be performing with bassist/vocalist Bill Schaedler at 1p at Torne Valley Vineyards, Torne Valley Rd, Hillburn.
Next Week
Thursday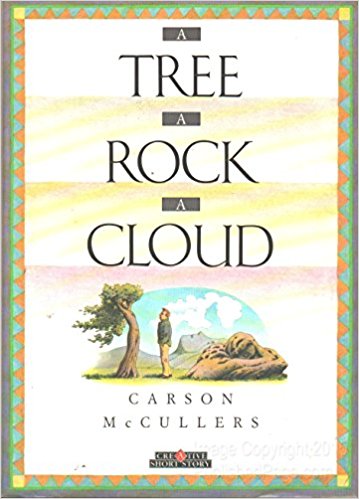 The Carson McCullers Centennial Celebration continues with a community read of  two of Carson McCullers' short stories, A Tree. A Rock. A Cloud. and A Domestic Dilemma. Nick Norwood, Director of the Carson McCullers Center, will also lead a discussion of the short stories. 7p, Nyack Library, 59 S Broadway, Nyack.
Get the Nyack Weekender in your mailbox auto-magically every Friday morning. Add your name to our mail list to get this weekly guide to weekend events. Visit our online sign-up sheet to subscribe.