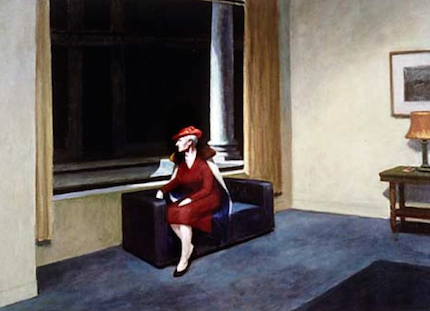 by Zara Kornfeld
Nyack inhabitants are no strangers to being forgotten amidst the excitement which is New York City. Right now, Nyack's biggest claims fame are the Palisades Mall, the Tappan Zee bridge, and our ever growing arts scene. Change is in the air though. Ed Day recently announced Rockland Tourism is awarding $200,000 to 21 local not-for-profit organizations in the hopes of increasing tourism in Rockland. These grants may be fantastic for local organizations, but the question then becomes: How will this affect Rockland citizens?
"Tourism brings jobs and helps the local economy as the visitors spend money here," said Rockland's tourism director, Lucy Redzeposki. According to Tourism Economics, 8.3% of New York jobs were sustained by tourism in 2015. If those jobs were nonexistent, the unemployment rate would have risen from 5.3% to 13.2%  
The local impact is immense as well. Meg Mayo,  Marketing Director of Visit Nyack, said that in 2015, "Tourism directly supported over 8,500 jobs in Rockland County." The tourism industry is vital for our economy and likely will help the labor market.  
Tourism also has a significant impact on the economy outside of the workforce. Redzeposki explained that tourism has been proven to "keep the taxes down while maintaining services." It was reported by Tourism Economics that in 2015, money which travelers spent in New York was $63.1 billion. Eight billion dollars of that was spent through taxes, saving New York households an average of $1,100 in taxes. In Rockland County specifically, Mayo said that "every household in the county would have paid $555 more in taxes in 2015 without tourism income."
So how do the grants which have been awarded help generate tourism? As part of Rockland Tourism grant, the Piermont Straus Foundation was recently awarded $4,000 in grant money. The Foundation has created the Rockland Cultural Collaborative, a program which, in collaboration with Hopper House, Rockland Center for the Arts, Union Art Center, Bell-and Center of Creative Arts, Garner Arts Center and the Art Students League, is creating a map, a brochure, and a website of Rockland County and its arts.  The grant received from Rockland Tourism will go towards "[helping] create a virtual 'tour' of Rockland's Cultural hot spots, incorporating video, photography and some light interview content." The Piermont Straus Organization is working to help Rockland, and so are the other 20 not-for-profit organizations which benefited from this grant. It is a good thing for Rockland to work to generate tourism; money spent on tourism now ultimately pays itself back to the community.