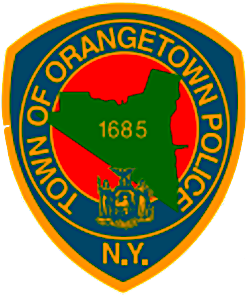 Nyack, March 16 — Concealed carry laws were out in the open last week in an incident involving a Valley Cottage resident who struggled with hospital security staff in the Nyack Hospital Emergency Room after displaying a loaded handgun. Police say the suspect had a permit to carry a weapon. Here's the incident report from the Orangetown Police Department.
On Friday, March 10, 2017 at 7:07pm, the Orangetown Police arrested Kenneth L. SNIPES (57 yr old male) of Valley Cottage, NY for Reckless Endangerment 2nd degree. Orangetown Police responded to the emergency room at Nyack Hospital on a report of a disorderly male with a firearm.
Upon arrival, officers found Mr. SNIPES on a hallway floor being restrained by Nyack Hospital security guards. One of the security guards had recovered a loaded 9mm handgun from Mr. SNIPES and it was turned over to the responding police officers.
An investigation determined that Mr. SNIPES had been involved in a verbal and physical altercation with hospital staff when he recklessly removed his handgun from its holster with many patients and staff present in the immediate area. Mr. SNIPES was subdued and disarmed by hospital security guards.
Mr. SNIPES did have a valid permit to carry the weapon.
Mr. SNIPES was charged with : Reckless Endangerment 2nd degree (misdemeanor).
Mr. SNIPES is due to appear in Nyack Court on 3/28/17 to answer the charge.
Source: Orangetown, NY Police Department.