Plastic giant Aluf bags another Orangetown court delay
by Susan Hellauer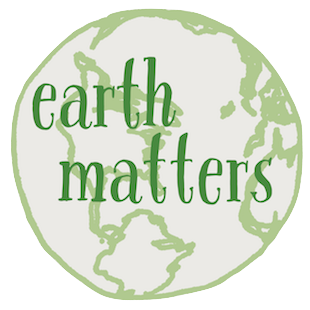 Earth Matters focuses on conservation, sustainability, recycling and healthy living. This weekly series is brought to you by Green Meadow Waldorf School, Maria Luisa Boutique and Strawtown Studio.
If Earth Matters to you, sign up for our mailing list and get the next installment delivered right to your inbox.
There was dismay, but zero shock among the grassroots activists fighting for fresh air in Orangetown, when Thursday's town court date for Aluf Plastic was postponed for a second time in two months. The $122+-million Blauvelt plastic fabricator—accused of emitting foul industrial odors for years into a residential neighborhood—had been scheduled to appear in response to Performance Standards violations issued by the town in 2016. Aluf has also been fined for fire-code violations and is being prosecuted for numerous town odor-code violations as well.
Aluf's lawyers got a March 23 town court date delayed by filing "a new application to the Orangetown Zoning Board of Appeals ('ZBA'), requesting review of Aluf's conformance to the Orangetown Zoning Code's Performance Standards," town officials announced. A court-appearance postponement is automatic in this circumstance.
Handed yet another in a series of frustrating delays, Aluf's neighbors, who have long endured the nuisance odors around the sprawling plant, will wait—not patiently—and wonder if the public officials charged with their defense can finally fix their stinking problem.
Aluf in Orangetown
Privately-held API Industries, Inc., doing business as Aluf Plastics, moved from New Jersey to the half-million-square-foot Blauvelt factory complex in 1986. They extrude new or recycled petroleum-based polyethylene pellets to make plastic bags for industry and retail, some of them scented, or containing anti-microbial ingredients.
Aluf hadn't been in the hamlet long before they were fined by Orangetown in 1990 for dumping "objectionable waste" into the Sparkill Creek, according to documents obtained by the 600-member grassroots citizen-action group Clean Air for Orangetown (CA4O). Since then, there's been frequent environmental sparring between Aluf and Orangetown, the Rockland County Dept. of Health, and the New York State Department of Environmental Conservation (NYS DEC).
What's (in) that smell?
By 2006, Aluf had expanded to 44 plastic extruders from its original seven, according to Orangetown records. With this growth spurt, Aluf's neighbors began to notice strong odors of burning plastic and industrial fragrances. These were traced by local residents to the ramshackle factory complex, which operates around the clock six days a week on Glenshaw Road off Route 303, adjacent to a recreational rail trail. Concern mounted when the odors were repeatedly detected at the Cottage Lane Elementary School, Tappan Zee High School, and the Dominican College dormitories.
Aluf's neighbors are upset about the odors, which degrade their quality of life. But the possibility of harmful airborne chemicals that these odors might signify keeps local activists on high alert. CA4O members—over 600 of them now—obtain documents, do research, write letters, consult experts and attend meetings. They keep up the pressure as best they can on Orangetown officials and the NYS DEC to test for harmful emissions and to speed remediation. They also encourage accurate and timely reporting of odor incidents to Orangetown and to Aluf, which has set up a community web page for comments and complaints.
Recent ambient air monitoring, by the NYS DEC and by an independent laboratory, has not revealed levels of VOCs (Volatile Organic Compounds) above US Environmental Protection Agency (USEPA) standards on the days and in the places around Aluf where the testing took place. CA4O stated how, in their view, the tests fell short, in a February 27 letter to the NYS DEC:
The air sampling did not include analysis for several carcinogenic chemicals which are specific to Aluf's manufacturing process, as documented in 2006 files from the Rockland County Department of Health. The Region 3 DEC office has also recently obtained information related to chemicals such as Microban B and triclosan which are used in Aluf's manufacturing process.
The NYS DEC takes action
After numerous community complaints, the NYS DEC made 21 inspections of the Aluf facility between March and November 2016. An official who walked the neighborhood confirmed that Aluf was the source of the offending odors. Inside the factory, inspectors found that Aluf failed to have certain emissions control devices in "a satisfactory state of repair," and began an enforcement action.
Orangetown Supervisor Andy Stewart implored the NYS DEC to do more than just mitigate the Aluf nuisance odor problem, in a letter to the DEC on November 16, 2016:
Aluf has a history of dragging its feet on odor control investments while expanding its operations greatly, and this history has been harmful to the quality of life and peace of mind of our community. . . . We implore you to use this opportunity to demand Aluf install state-of-the-art, comprehensive odor control technologies and operational processes, and make sure they work right . . . eliminating the odor problem in our community, not just "improving" the odor control system.
Last December, as a result of the NYS DEC's enforcement action, Aluf signed an "Order on Consent." agreeing to make approved odor-controlling repairs and upgrades by late this spring, and pay a $50,000 fine (with $30,000 suspended for timely compliance).
The Orangetown court postponement explained
This week's new application to the Orangetown Zoning Board of Appeals, which caused the court-date postponement, is part of this process, as an Aluf spokesperson explained via email to Earth Matters:
The new application to the ZBA is requesting Town approval for installation of the ventilation and filtration system for odor control. Aluf is also applying to the Town for the building permits that are necessary to install the ventilation and filtration systems. The applications for Town approval for these upgraded systems were made in accordance with the schedule Aluf submitted to NYSDEC for implementation of the recommendations made in the January engineering report.
The NYS DEC will also modify Aluf's air permits, and requires immediate steps to reduce odors now, with ductwork repairs and a reduction in the amount of fragrance used. An NYS DEC spokesperson told Earth Matters via email:
DEC continues to monitor Aluf's compliance with the December 2016 Consent Order requirements to address odors and improve operations at the facility. DEC recently approved an upgrade to the ventilation and odor control systems and will be modifying Aluf's Air State Facility Permit to include conditions to require closing the doors, performing inspections and maintenance activities, observing process temperature thresholds, and monitoring and replacing carbon filters as needed.

The permit modification process will include a 30-day public comment period. Aluf is expected to submit its modification application to DEC by March 31st.
Where we are now
Orangetown's Zoning Board of Appeals will hear Aluf Plastics' new application on May 3, and, barring yet another postponement, Aluf will appear to answer town Performance Standards and odor violations on May 18.
Earth Matters asked Aluf what they have done to control odors in the short term, as required by the NYS DEC. According to their company spokesperson, 
Aluf has undertaken extensive odor control initiatives already . . .These measures included inspection of all internal and external air handling ductwork, and, where needed, repairs of that ductwork; sealing all ductwork with epoxy sealing paint  . . . ; inspection and cleaning of all filter housings and seals; adding additional filtration to Aluf's extrusion lines; and replacing the carbon bed associated with Aluf's reprocessing line years ahead of the manufacturer's recommended life expectancy. Aluf intends to install the proposed upgraded ventilation and filtration systems as soon as possible following Town approval.
But nearby residents continue to report the distinctive foul odors from Aluf, which has always contended that nearby facilities, including another, smaller plastic processing plant and two sewage treatment plants, contribute to the odor issue. (The DEC is investigating other possible local sources of industrial odors.) The company does, however, acknowledge that it plays a role in the odor problems in its area:
Aluf does hear the collective voice of its neighbors, and we are taking the proactive steps that need to be taken to find the answers we are all looking for.
In a statement on the latest Aluf court postponement, it's clear that decades of delay have left the CA4O members without an excess of faith in the system:
Members of the CA4O community are extremely frustrated by the lack of demonstrable results with regard to the ongoing noxious odors emitted from Aluf Plastics. The odors continue to be reported as recently as this week. The pattern of Aluf's court date adjournments does not make the CA4O community feel as though the company is being held accountable.
Will it get a little better, or will it get fixed? Aluf's neighbors will just have to wait—again—and see.
Learn more:
Email Earth Matters
Earth Matters, a weekly feature that focuses on conservation, sustainability, recycling and healthy living, is sponsored by Green Meadow Waldorf School, Maria Luisa Boutique and Strawtown Studio.
Read Earth Matters every Saturday on Nyack News And Views, or sign up for the Earth Matters mailing list.