This weekend 14 Rockland creatives will have 10 slides and 200 seconds to explain how they do what they do at Rivertown Film's 3rd annual Inspire! Bluegrass legend Ricky Skaggs performs with Bruce Hornsby in Tarrytown and there's a Tribute To Johnny Cash. On Thursday, My Hero Brother kicks off The ReelAbilities Film Festival in West Nyack.
Friday
Skate at Bear Mountain Ice Rink. Adults $5, children (ages 4-11) $4. 2-3:30p. General skating: Fri from 8-9:30p, Sat & Sun from 10a-9:30p. Bear Mountain Ice Rink, Bear Mountain State Park, Palisades Interstate Parkway.
Big Jim Wheeler's Band In Black plays a Tribute To Johnny Cash at The Turning Point Café. 8p,

468 Piermont Ave, Piermont.
Saturday
Edward Hopper is renowned for paintings of American towns and landscapes but his trips to Europe were crucial to his development as an artist. Hopper House and the Nyack Library present Art Talk: Hopper and Europe, exploring Hopper's interest in impressionism. 2-4p, Nyack Library, 59 South Broadway.
More than a dozen Rockland area artists — including a photographer, composer, filmmaker, singer, dancer, sculptor, painter and an actor —  will try to explain what inspires their creativity at Rivertown Film's 3rd annual INSPIRED! event. 7:30p, Nyack Center, 58 Depew Ave at South Broadway.
The Gerald Malkin Trio featuring Jeff Pittson and Rudy Petchauer play Maureen's Jazz Cellar at 8 & 9:30p, 2 N. Broadway, Nyack.
Sunday
They are intelligent and sentient — and threatened. Roger and Jackie Chiger present Plight of the Elephant at the Nyack Library. 2-4p, 59 South Broadway.
Bluegrass legend Ricky Skaggs and renowned pianist and songwriter Bruce Hornsby are both friends and Grammy winners. They'll perform at The Tarrytown Music Hall at 7p. 11 Main S, Tarrytown.
Next Week
Monday
Art meets nature, yielding wonderful watercolors: West Nyack resident Erik Garnjost, an avid hiker, outdoorsman, cross-country ski racer, downhill ski instructor and trail builder, is exhibiting his oil and watercolor paintings at the New York-New Jersey Trail Conference headquarters. 9a-5p,

Mon-

Fri

through

April 27.

600 Ramapo Valley Road, Mahwah, NJ.
A Faithful Journey: The American Negro Spiritual, conveys the origins and significance of this unique American music. Presented by the African American Historical Society of Rockland County. Cultural Arts Theater, Rockland Community College. 7p, Bldg 3, 145 College Rd, Suffern.
Wednesday
Whether you create art to live or simply wish to live more creatively, you can find your motivation while exploring The Artist's Way by Julia Cameron. 7p, 19 Closter Road, Palisades.
Thursday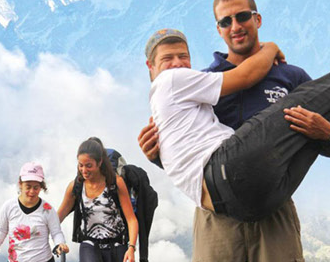 The ReelAbilities Film Festival kicks off with My Hero Brother,  a documentary about Down syndrome young adults and their siblings who take a demanding trip through the Himalayas. A heart-warming and special closeness develops among the group as they deal with formidable physical and emotional challenges. 7:30p at JCC Rockland, 450 W Nyack Road, West Nyack.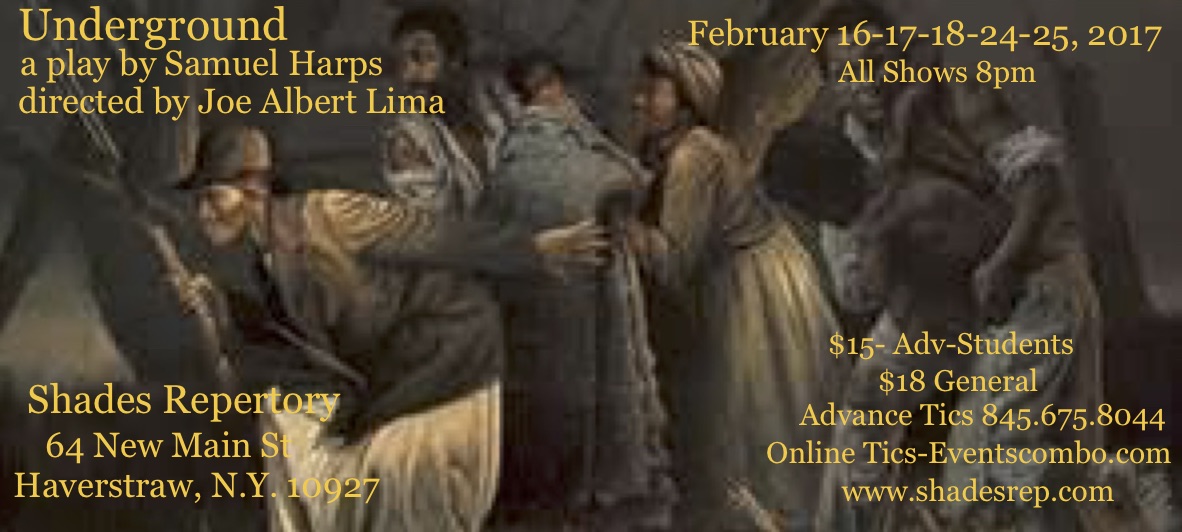 The Underground, a play by local playwright Samuel Harps, follows two families on the underground railroad traveling through parts of Rockland County in the 1850's. 8-10p. Shades Repertory Theatre, 64 New Main St, Haverstraw.

Get the Nyack Weekender in your mailbox auto-magically every Friday morning. Add your name to our mail list to get this weekly guide to weekend events. Visit our online sign-up sheet to subscribe.