Updated, 4p: This week: Nyack held a special meeting last week to green light a Revenue Anticipation Note for marina repair; Nyack non-profits were big winners as county tourism grant recipients; Rockland County backs Governor Andrew Cuomo plan to make it as easier to register and vote in New York. And two Days will be running for public office this September.
Nyack Village Board Special Meeting –2/15/17
by Don Hammond
On Wednesday the Village Board conducted a Special Meeting to consider an addition to a Revenue Anticipation Note (RAN) related to the Nyack Marina for repair, dredging and clean up. The total cost for this portion of the recovery from Superstorm Sandy is $959,000.
A RAN is like a line of credit; Nyack will only use funds as needed. The original Revenue Anticipation Note, approved in December 2016, was for $600,000. On Feb 15 the Nyack Village Board increased this amount by $400,000 for a total of $1,000,000. The RAN will be executed with a local bank with an interest rate around 3.6%.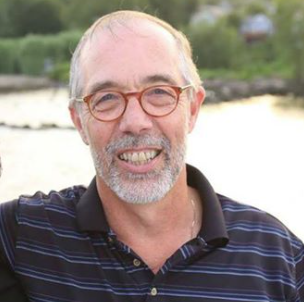 Hammond's Highlights
If you have thoughts or questions based on either what you read here or things you've heard buzz about in the community, please feel free to reach out to me directly by email at
dnhammond4@gmail.com
or by phone at 914.954.7556. — Dr. Don Hammond
So what does all this mean? The contract for the repairs is with FEMA through the State of New York to repair damage to the marina from hurricane Sandy. These are cost reimbursable grants and contracts. The funding is not available up front but is reimbursed to the municipality once the repairs have been completed and paid for.
The $400,000 increase is the result of cost overruns for the sediment removal and repairs of $317,000. The overruns are within the scope of the original contract and according to the consulting engineer are not uncommon.
The request for payment has been submitted and should be reimbursed within six months. Once the payment is received any funds borrowed from the RAN will be repaid.
Village taxpayers will only be responsible for the interest payments on the RAN. The rest of the funding will come from FEMA.
Financial Statements were distributed that demonstrated that the operational expenses for the village are well within the budget. Funding from the RAN will be used to pay for the repairs to the marina and maintain cash balances until FEMA reimburses the funds.
The end result of this puts the village on firm financial footing and results in a revitalized and operational marina.
Nyack's trustees must carefully monitor the cash flow and balance sheet of the village over the next several months. A comprehensive view of the financial status of the village is necessary to manage through this process.
When I was on the Village Board last year, I advocated a three-year financial projection and plan. The 2017 fiscal year — and future budgets — should be developed with this multi year approach. Each year's plan should project both operational and capital areas to demonstrate how the village will maintain ongoing programs and services and continue to improve Nyack's infrastructure. The resulting plan will give the public an open and transparent look at village operations.
The next Nyack Village Board meeting on Thursday, Feb 23 will include updates on the Marina Committee.
Rockland County Grants $200k+ to Spur Tourism
Rockland County Exec Ed Day and Director of Economic Growth and Tourism Lucy Redzeposki announced more than $200,000 in grants to local non-profits last week. Nyack area groups receiving funds included ArtsRock ($6,500), Hopper House ($7,000), Rockland Center for Arts ($5,000) and Visit Nyack/Rockland Rivertowns ($57,000). The Rockland Bergen Music Festival received $10,000; the Piermont Historical Society was granted $3,425 and the Piermont Straus Foundation was given $4,000.
Democracy Project
New York is one of just 13 states that doesn't allow early voting. NYS Governor Andrew Cuomo is championing The Democracy Project to to change the voting regs in New York to permit automatic and same-day voter registration. On February 7, the Rockland County Legislature voted unanimously to endorse this initiative.
---
Here's what's on the municipal calendars in Nyack and Upper Nyack; there are no scheduled events this week in South Nyack.
Village of Nyack
Mon 2/20, Presidents Day – Village Hall Closed
Wed 2/22

7p: Nyack NAACP Meeting
7p: Architectural Review Board
7p: Parks Commission

Thurs 2/23

9:30a: Justice Court
6:30p: Village Board Pre-meeting Workshop
7:30p: Village Board Meeting
Nyack Village Hall is located at 9 N. Broadway.
Village of Upper Nyack
Mon 2/20, Presidents Day – Village Hall Closed
Tue 2/21, 8p: Zoning Board of Appeals
Wed 2/22, 4p: Assessment Grievance
Upper Nyack Village Hall is located at 328 N. Broadway.
The Race Is On
Chris Day (R) has announced his candidacy for Orangetown Supervisor. Current Supervisor Andy Stewart (D) has announced that he will not seek another term.
Ed Day (R – Chris' father) announced on 2/20 that he will run for a second term as Rockland County Executive.
Rockland Veterans Reminded to Make Reservation for VA Shuttle
The battle to keep the VA shuttle bus was won, but the service must now be booked in advance. The shuttle bus will still transport veterans from the satellite health care center in New City to other VA facilities in Montrose, Castle Point or the Bronx, but veterans must call the Rockland VA center at 845-634-8995 during regular business hours to book a ride.
Clarkstown's Dept of Swings and Slides Has A New Boss
Elaine Apfelbaum, CPRP, is the new Superintendent of Clarkstown Recreation and Parks. She's lived in New City for over 50 years and has spent 35 years in the town's Parks & Rec Department.