It's Inauguration Day weekend, offering pro- and protesting presidential events in addition to art, music and outdoor things to do. There's a rally in Nyack on Friday at 1130 and a Rockland United meet up in Tarrytown 8:30 am on Sat for a train ride to protest in NYC.
If you are looking for a diversion, consider these words from a former president: "The only thing we have to fear, is the fear…of not attending the screening of Rivertown Film's  Everybody Knows…Elizabeth Murray at the Nyack Center this Wed." (we're paraphrasing, of course). Also, there's a jazz-fusion concert with Eric Wollman. And if you need some laughs, catch comedian Sommore is at Levity Live this weekend.
The Nyack Weekender is brought to you by The Arts Council of Rockland.
Friday
There's a We the People Inauguration rally at 11:30a in Nyack. "As we enter an uncertain era of presidential politics, many of us are committing NOW to generate positive progressive ideas and put them into action locally," writes  rally organizers on Facebook.  "We, the People, have the right and responsibility to inaugurate and reaffirm our own commitment to acting together for creating peace, justice and compassion in our neighborhoods, towns, counties, states and nation." 11:30a, Veteran's Memorial Park in downtown

Nyack.
Skate at Bear Mountain Ice Rink. Adults $5, children (ages 4-11) $4. 2-3:30p. General skating: Fri from 8-9:30p, Sat & Sun from 10a-9:30p. Bear Mountain Ice Rink, Bear Mountain State Park, Palisades Interstate Parkway.
If you are in need of laughs, Sommore is performing at Levity Live this weekend.  She is best known for her roles in Soul Plane, Friday After Next, and Dirty Laundry.  Fri, Sat, Sun.
It's opening night for Dr. Jekyll and Mr. Hyde at the Elmwood Playhouse. 8p Fridays & Saturdays and 2p on Sundays through Feb 11, 10 Park St, Nyack.
Saturday
Stand with Rockland United at the women's march in DC and NYC. You can take a bus to DC or a train to NYC to march with the group. They will meet at 9:45a at the Tarrytown Metro North station. The march starts a few blocks from Grand Central.
Visit Torne Valley Vineyards for an all-day wine tasting or choose from a selection of craft beers and live music by Doug Myer and Friends and the Hip Replacements. Sat and Sun from 1p – 5p at Torne Valley Rd, Hillburn.
Sunday
Dig out your snowshoes and join experienced hike leader and educator Linda Pallack at the Sterling Forest Snowshoe Hike for a moderate two to three mile hike with some ups and downs and a nice view! If there is no snow, there will still be a hike. If there is snow, snowshoes are a "must." Registration required, please call (845) 351-5907. 1p.
Eric Wollman will put on a concert at the Valley Cottage Library at 1:30p.  Eric is a master guitar player and jazz composer, and plays in venues all of New York with his jazz-fusion group.
The Historical Society of Rockland County presents Let It Snow: Holiday Exhibition, exploring wintertime in Rockland. From the commercial impact of the ice-cutting industry to extreme weather and the adventure of outdoor winter activities, this exhibit includes film footage, photographs and art installations. 12n – 4p, Sun, Wed, Thurs, Fri until Feb 26. HSRC Galleries, 20 Zukor Road, New City.
Next Week
Tuesday
The Mask You Live In will play at the Green Meadow Waldorf School and is great for parents. The film follows boys and young men as they struggle to stay true to themselves while negotiating the narrow definition of masculinity prevalent in the US. 7:30-9:30p, 307 Hungry Hollow Rd, Chestnut Ridge, NY 10977.
Slip into stillness with the beautiful practice of restorative yoga, with Frank Finochio, at the Union Arts Center. 7:30p-9p, 2 Union Street, Sparkill, NY 10976.
Wednesday
James Sarna will present a talk on the inauguration and Presidency from an historical perspective at the Nyack Library.  Mr. Sarna is a local attorney, adjunct professor at STAC, former trustee and acting village justice of Upper Nyack. 7p-8:30p.
Rockland Filmmaker and two-time Oscar nominee Kristi Zea  screens her film, Everybody Knows…Elizabeth Murray,  which explores the life of only the fifth women to have a career retrospective at MoMA.  Verité footage, home videos and excerpts from Elizabeth Murray's journals (voiced by Meryl Streep) reveal the artist's fierce ambition and internal conflicts. Presented by Rivertown Film,  8p at the Nyack Center.
Thursday
Three-time Grammy award winning country singer Kris Kristofferson will play at the Tarrytown Music Hall at 8p.
Get the Nyack Weekender in your mailbox auto-magically every Friday morning. Add your name to our mail list to get this weekly guide to weekend events. Visit our online sign-up sheet to subscribe.
The Nyack Weekender
is sponsored by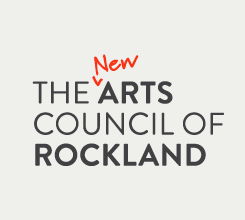 Save