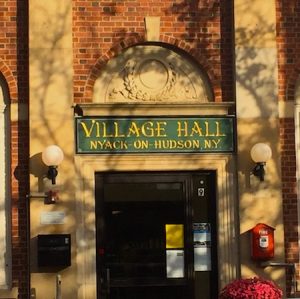 Suez water customers got a reprieve this week — rates will rise but not so much. Activists and politicians offered a muted cheer; Nyack & South Nyack residents yawned (they are customers of the Nyack Water Department and aren't affected). And Clarkstown scheduled hearings about drawing boundaries to create a ward system including Upper Nyack and other neighborhoods.
Hammond's Highlights
Dr. Don Hammond, former Deputy Mayor of the Village of Nyack and President of Meals on Wheels of Rockland, gives a shout out this week to two important events in Nyack.
There is a Orangetown Community Policing event on Wed from 6:30-8p at the Nyack Center.  Following up on a earlier meeting in December,  it's an opportunity for the community can talk about their concerns and the police can listen.
The Annual MLK Oratory contest is Sat Feb 4 at the Nyack Center at 7p, an opportunity to honor the legacy of the Obama's and hear some amazing young adults show their oratory skills.
Here's what's on the municipal village calendars this week:
Village of Nyack
Tues 1/24, 5p: Justice Court
Thurs 1/26, 9:30a: Justice Court
Nyack Village Hall is located at 9 N. Broadway.
Clarkstown Ward Boundary Hearing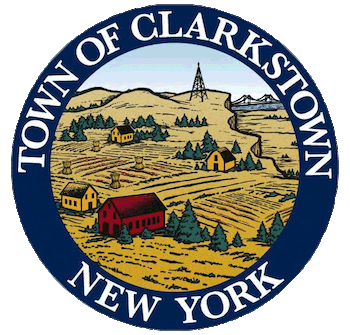 Supervisor George Hoehmann and the Town Board invite the public to two meetings to discuss creating a ward system in the Town of Clarkstown. Instead of residents voting for "at large" members as they do now, voters would elect Town Council members representing specific neighborhoods defined by fixed boundaries. The first hearing will be during the Jan 31 Town Board meeting at Clarkstown Town Hall, 10 Maple Ave., New City, at 7:30p.
The ward system was approved by the voters in November 2015 and the Town Board has started the process to draw the ward boundaries.  One councilmember would be elected from each of the four wards.
Clarkstown residents can also weigh in about the ward initiative via email by writing ward@clarkstown.org.  All comments submitted via email will go into the public record along with comments made during the public hearings. The second meeting is scheduled for March 7.
Suez Water Rates Will Rise, But Not So Much As Expected
This week the NYS Public Service Commission cut about $1 million from Suez Water's request to be reimbursed for an abandoned project to put a desalination plant  in Haverstraw. The modified rate increase cuts $960,000 from Suez Water's three year, $5 million proposal.
Opponents of the proposed rate hike are cheering the decision — but are still irked that consumers are footing the bill for Suez's misguided desalination efforts. The average Rockland customer will still be paying $122 more over the next three years for water, based on the PSC decision.
"After nine years of striving by the community for the strongest conservation plan possible, the modified program is a step forward but should be stronger to achieve the gains that are needed," said Peggy Kurtz, representing the Rockland Water Coalition. "We are extremely disappointed that the PSC has allowed recovery of the full $54 million in desalination costs plus profit, all charged to the community."
"I have repeatedly argued that Rockland County cannot get a good grip on its water future with a robust plan for conservation," said Rockland County Legislator Harriet Cornell. "This must encompass many layers – improved utility  infrastructure to curb leaks, the installation of efficient water fixtures in homes and businesses, and so much more."
"This is a dent in the costs," said Rockland County Executive Ed Day. "It's certainly not a victory for the ratepayers of Rockland County."
NYS Senator David Carlucci, Chairman of the Senate's Consumer Protection Committee, will co-sponsor legislation to create a dedicated utility consumer advocate to advocate for customers during future rate hike processes.  "Suez's plan to increase rates is outrageous and the PSC is absolutely wrong to give it approval. With a utility consumer advocate, we can ensure that we keep utilities accountable."
On Friday, Suez Water New York said they will accept the results of this decision. A complete copy of their public statement is included below.
Upper Nyack and most of Rockland County are Suez New York customers. Consumers in Nyack, South Nyack, West Nyack and Central Nyack are customers of the Village of Nyack Water Department.
Suez Says Yes to PSC Decision
West Nyack, 1/27/2017 (Press Release) — In the best interest of its customers, SUEZ [will accept] an agreement with the New York State Public Service Commission on a three-year rate plan that will feature significant benefits to the company's 300,000 customers in Rockland and Orange counties including:
Over $150 million in infrastructure investments including an innovative smart network that will increase the reliability and resiliency of the distribution system, help customers find leaks in their homes and enhance billing accuracy.
A robust conservation plan aimed to promote the reduction of both indoor and outdoor water use.
A three-tiered inclining block rate structure with consistent rates throughout the year that rewards customers who use limited water.
A resolution to the Haverstraw Water Supply Project.
In addition, SUEZ re-emphasizes the important roles that the County of Rockland, its municipalities and all its residents must play in preserving Rockland's precious water supply.
Source: Suez NY