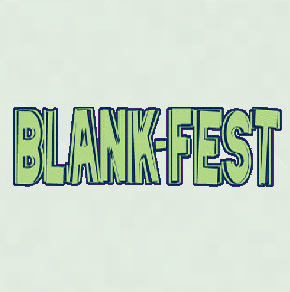 by Yvonne Sotomayor
Sunday marks a big anniversary in Nyack. It's an anniversary for hope during the holidays, compassion for the homeless — and rock and roll.
Blank-Fest 2016 is 12 hours of great music on Sun Dec 18 at Nyack's Hudson House. From noon to midnight, the event showcases a dozen acts of local, NYC-based, indie and major label performers.
The cost of admission? A suggested donation of one blanket in any condition, a small price to pay for 12 hours of name-brand rock 'n roll. The Hudson House is located at 134 Main Street.
"I love that we can do something – and at the end of the season I always feel drained but still very much fulfilled that we were able to help contribute to a difference," says Blank-Fest founder and MC, NYC rocker Kenn Rowell.
Sunday 12n-12m
at The Hudson House
Bobby Steele
The Undead
Patti Rothberg
Joe D'Urso & Stone Caravan
The Rewd Onez
The Guests
Kama Linden
The Tim O'Donohue Band
The Festival Of Friends
Cult Classic
Count Of Nine
David W. Jacobsen

Johnny & The Alimonies

Kickin' Nash

Ms. Yvonne Sotomayor (bilingual spoken word)
Featuring signed and unsigned acts alike of varying independent and major label pedigrees, this year's Blank-Fest is no exception, featuring ex-Misfit's guitarist (and current Undead front man) Bobby Steele and EMI-bred touring artist (Tonight Show, Late Show With David Letterman, MTV) Patti Rothberg.  Fellow founding member Joe D'Urso, who hails from Rockland but also tours the world over to support his band's multiple album releases over the past quarter century, along with local bar faves Johnny & The Alimonies are great examples of the area talent that will likewise grace the stage.
Past acts of note include all-time pedal steel guitar great Buddy Cage (Bob Dylan, New Riders of the Purple Sage)  and Blues Hall of Fame inductee Beki Brindle.
The first show of its kind, this blankets-for-homeless effort has spawned several satellite shows within the past decade, including Blank-Fest shows in Calgary, Vancouver, Toronto, Montreal & Guelph in Canada, Florida, Wisconsin, Virginia and New Jersey in this country and Nottingham in the UK; sources estimate a total from all shows, worldwide, of close to 15,000 total donations for those in need during the past 20 years.
In addition to being the event organizer and MC, Rowell fronts The Baghdaddios, an old school Lower East Side indie punk outfit that have been recording and touring for over 20 years. "When we started doing this we weren't thinking that far ahead," he says. "At the time, we were just trying to get all the acts together. I had to borrow $75 just to put on the first show." Rowell says the success of Blank-Fest is made possible by the countless volunteers who pitch help out with publicity, lighting, sound and blanket distribution.
For more info go to BlankFest.org or email Kenn Rowell.