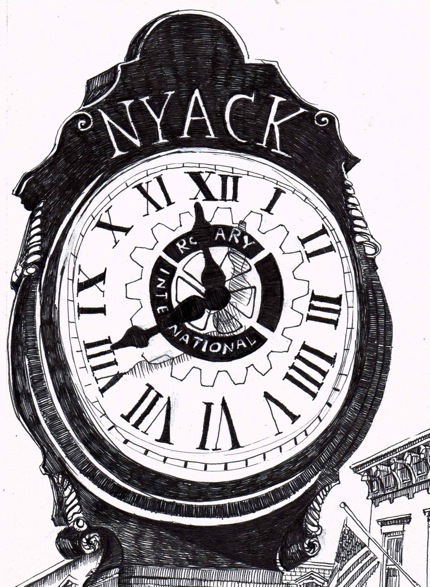 Nyack, Sept 14 — NYS Assemblywoman Ellen Jaffee held off a challenge from Airmont Planning Board member Thomas Gulla in yesterday's Democratic Primary, capturing 64% of the vote. In Nyack, incumbent Village Board Member Louise Parker (26.9%) and newcomer Donna Lightfoot Cooper (27.2%) will be the Democrat trustee candidates in the November general election. Deputy Mayor Don Hammond finished third (24.6%) followed by Barbara Cohig (21%).
Mayor Jen Laird White responded to the results on Facebook, expressing disappointment that Hammond lost.
I am so sad that my excellent, smart, funny, interesting and unbelievably hard working colleague Don Hammond did not prevail in the primary. He has been an incredible Deputy Mayor, he is an amazing force of nature and an incredible friend. Don worked so hard on this election and his loss is devastating…to me and to the village. I am so happy that my colleague Louise Parker did win and excited to continue the wonderful collaboration we have had for many years now. And welcome Donna Lightfoot Cooper…to the Nyack Village Board. It will be nice working with you.
As Goes The Democratic Primary, So Goes The General Election
Because the Village of Nyack is overwhelming Democratic, the winner of the Democratic Primary is usually the winner in the November general election. The vote could also have affect the 2017 mayoral race. White has said she will not run for reelection, and Hammond was thought by many to be her natural successor. He will still be able to run — and, by the way, will sport a more impressive resume than any potential challenger — but it remains to be seen whether he will want to.
As returns were reported between 9:45p and 10:45 last night, Jaffee held a commanding lead with 90% of the votes tallied in most districts. She slipped to 64% as the vote counts in the last few districts were released, suggesting any overwhelming concentration of votes for the challenger in a handful of districts.
There were a total of 11,647 ballots cast across Rockland County according to the unofficial results published by the Rockland County Board of Elections.
Sketch of Nyack Rotary Clock by ©2016 Bill Batson