by Max Cea
You've got one week. One week until your love for the woman who brought you into this world will be put to the test. It's a lot of pressure. But try not to imagine the painful hours of pushing; try not to think about how she fed you from her teet; try not to think about what a pain in the ass you can be – no gift (maybe a jet?) can really live up to all that your mother's given you. There are, however, a lot of great Mother's Day gifts that you can pick up in Nyack in the next week to, you know, show your mom you care.

For the mom who loves flowers: Go to Festoon 
Are flowers a bit of a cliché? Maybe. Doesn't matter. How many times have you heard your mom say, "These flowers are so beautiful! But flowers? Really?" Never. There is no documented case in the history of mothers of a mom coldly rejecting nice flowers. The nice part is the key. Fortunately, Nyack's newest shop (which officially opens TODAY), Festoon on the Hudson, sells flowers that ain't your average bouquet. What little I've seen looks artistically inspired. Arrangements include flowers cut from the fields of Bluefield Farm. They're located at 95 ½ Main Street. And if you're looking for something a bit more traditional, it's a short walk to Tappan Zee Florist.

For the mom who's into soaps and scents: Order from Soap and Paper Factory
Think of a fragrance. Whether fresh or floral or spicy, Soap and Paper Factory, which has its studio in Congers, probably has it. Their handmade bath and body products, candles, and, yes, paper smell great and look nice too. They're even being honored tonight by the Hopper House.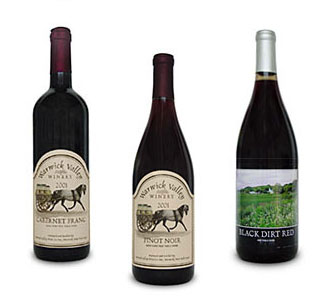 For the mom who likes a stiff drink: The Warwick Valley Winery tent at Thursday's Farmer's Market
The Nyack Farmer's Market in general is a great place to pick up tasty treats; there are homemade honeys, pies, and teas, for instance. (Also, NNAV's Bill Batson is the Farmer's Market's artist-in-residence; check out his tent!) But gift-wise, the Farmer's Market's best offering is a bottle of wine – or cider, dessert cordial, liqueur, or apple jack spirits, all of which Warwick Valley also sells.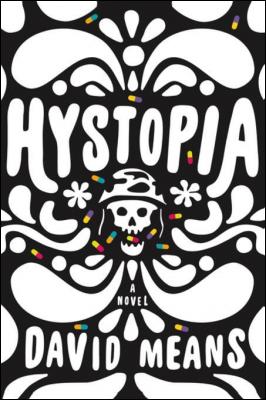 For the mom who loves weird wartime counter-histories: Consider Hystopia
Local author David Means's debut novel, Hystopia, was released earlier this month to rave reviews. Through a book within the book, Hystopia imagines a world in which President John F. Kennedy is entering his third term in office, and in which Vietnam veterans' war traumas are "enfolded," or wiped from their memories through drugs and therapy; other more damaged veterans roam Michigan and reenact wartime atrocities on civilians. Yikes! Hystopia is definitely not the right gift for all moms, but if your mom's into midcentury America, or just incredibly ambitious literature, head over to Pickwick  (at 8 S. Broadway).

For the mom who likes to look great: Maria Luisa Boutique (77 S. Broadway, Nyack, NY)
Maria Luisa is an NNAV sponsor, but that's not why it's on this list. Moms love Maria Luisa. This is a known fact the way it's a known fact that ants outnumber us 1.6 million to one, or that guacamole is a delicious snack. I won't pretend to know what to buy your mom once you get there, but with a large selection of clothing, accessories, and house and home items, you shouldn't have trouble — if you do, ask someone there! As a bonus, they have a Mother's Day sale going on right now, which includes free shipping on orders $100 and over.