Nyack celebrates the arrival of spring with SpringFest, the first street fair of 2016, with music, artisans and circus performers. The Jewish Film Festival presents Belle & Sebastian and Morgenthau. Don't miss local music by River Skye Band and an Overtures Gala featuring Vince Giordano & The Nighthawks. Here's your Fri-Sun list of what to do and where to do it, brought to you by The Arts Council of Rockland and the Union Arts Center.
Friday
Part of the Jewish Film Festival, Belle & Sebastian follows the courageous adventures of a young boy and his giant sheepdog in WWII-occupied France. 1:30p at Lafayette Theater, 97 Lafayette Ave, Suffern.
Children's Shakespeare Theatre presents Coriolanus: A Lost Star Wars Saga. The Tappan Manse Barn, 32 Old Tappan Rd, Tappan. Showtimes are Fri at 8p, Sat at 9p.
A Time To Kill is a suspenseful courtroom drama infused with crisp humor while dealing with themes of racism, sexual violence and the legal system. Elmwood Community Playhouse, 10 Park St, Nyack. Showtimes are Fri & Sat at 8p.
Saturday
Sunday
SpringFest, Nyack's first street fair of the year, features 340 vendors offering jewelry, art, photography, collectibles, antiques, quality handmade crafts, unique gifts. At 1p and 3p the Amazing Grace CIRCUS! gives two free shows in Memorial Park with a post performance workshop where you can try out tightrope walking, silk climbing and juggling. Live music features performers from the School of Rock, plus Jeff Rubin, the River Skye Band, Slick Trixie, Tony T Group and the Old No. 7 Band. 10a-5p in downtown Nyack, Main St. & Broadway.
Check out Nyack Library's First Annual Local Author Book Fair. Over 20 Rockland-based authors share their writing and present, sell and sign their Adult and Children's books. 1-4p at Nyack Library, 59 S. Broadway.
Join the fun at Spring Hootenanny! Lift up your voice and sing out the folk songs of the 60's. Bring an instrument and play some old favorites as Donna Nye leads on guitar. 1:30p at Valley Cottage Library, 110 NY-303.
Three generations of Americans share a zeal for justice in Morgenthau, the story of an epic family dynasty at the forefront of the 20th century's most dramatic moments. 7p at Lafayette Theater, 97 Lafayette Ave, Suffern.
 Nyack Business: Long Before the Malls

at

The Historical Society of the Nyacks Museum

features photographs and memorabilia from local businesses in the

Time Before The Malls

. Open Sundays through May 29. 1p at Depew House, 50 Piermont Ave.

Learn about the Hudson Valley's Dutch origins dating back to the 1600's at the

 

Dutchtown and Major Andre: Highlights of Haverstraw History

 exhibit, presented by the Historical Society of Rockland and the Town of Haverstraw. Exhibit runs Wed–Fri and Sun from 12-4p until May 15. Exhibit reception: 12-4p at HSRC History Center, 20 Zukor Rd, New City.
Next Week
Tuesday
The monthly Book & Pub Club invites 21 to 30-somethings to discuss a book over drinks. This month's book, Delicious Foods, tells the gripping story of three unforgettable characters: a mother, her son, and the drug that threatens to destroy them. 7p at Spice of India 125 Main St, Nyack.
Wednesday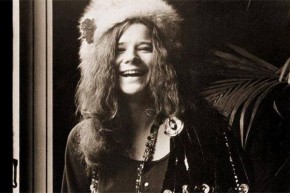 Rivertown Film presents Janis: Little Girl Blue. She died in young 1970 at only 27 years old, but legendary hard living, folk-blues singer lives on. 8p at Nyack Center,
Get the Nyack Weekender in your mailbox auto-magically every Friday morning. Add your name to our mail list to get this weekly guide to weekend events. Visit our online sign-up sheet to subscribe.
The Nyack Weekender is sponsored by
and the