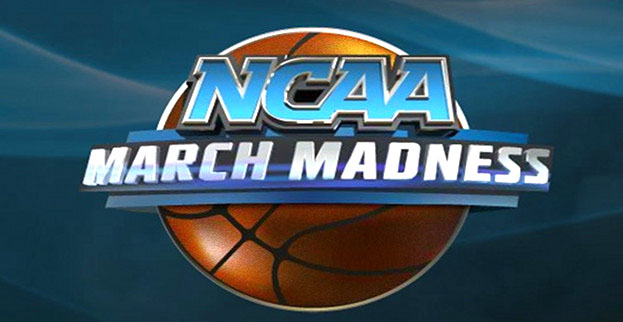 If you think that the frenetic 68 team collegiate spring scramble known as March Madness is poetry in motion, you won't be surprised to hear that it was used in a poem about the Illinois state basketball tournament in 1942, 40 years before the NCAA caught the fever.
The term "March Madness," as it applies to sports, came from an article written in 1939 by Henry V. Porter for the Illinois High School Association magazine referring to the state's high school basketball tournament.  He also used the phrase in a poem he wrote three years later.  In 1982, Brent Musburger used it during his NCAA tournament coverage.   After some court battles over who owned the rights to the name, a March Madness Athletic Association was formed with the Illinois High School Association controlling the rights on the high school level and the NCAA has a perpetual license to use the phrase in connection with its tournament.
Only eight teams competed in the first NCAA men's basketball tournament in 1939.  In 1975, the NCAA basketball tournament expanded to 32 teams and the first bracket pool is thought to have started in a Staten Island bar in 1977.  In 1985, the tournament expanded to 64 teams and in 2011 it was expanded to the current 68 teams with four teams competing in "play-in" games to determine the traditional 64 team bracket.  It is estimated that 45 percent of Americans fill out brackets while the odds of randomly picking a perfect bracket are now 147.57 quintillion to one.  Will one of the four top seeds; North Carolina, Kansas, Virginia, or Oregon win the tournament or will the "local" underdogs, the Fairleigh Dickinson Knights or the Stony Brook Seawolves, upset the big boys?  If history repeats itself, even President Obama, who has referred to this practice as a "national pastime," will fill out a bracket.
Here's the week at a glance
at the Nyack Library.
Monday 
LEGO Builders, 4:30p
FREE Assistance with NYS Health Insurance Programs, 5p
Tuesday
Cuentos y Canciones, 1p
St. Patrick's Day Cooking, Registration required, 6p
Beautiful Beaded Light Catchers, Registration required, 7p
Wednesday 
Preschool Story Time, 2p
Fly High!  Women in Aviation, Registration required, 5p
Friends of the Nyack Library Fundraiser at Elmwood Playhouse, 8p
Thursday
Block Play, 11a
Music for Aardvarks with Luke Montgomery, 1:30p
Friday
Toddler Time, 11a
Saturday
Seed Exchange Open Hours, 10a – 12p
6 hour Defensive Driving Course, Registration required, 10:30a
Sunday
She's Beautiful When She's Angry – VCS co-sponsored film, 2:30p
Friends of the Nyack Library Fundraiser at Elmwood Playhouse, Wed at 8p
The Friends of the Nyack Library will be hosting a fundraiser at the Elmwood Playhouse.  Please join us for a production of A Time to Kill by Rupert Holmes (based on the bestseller by John Grisham).  Refreshments will be served.
Tickets are $35 and must be purchased at the Nyack Library Reference Desk (not at the Elmwood Playhouse).  Checks are to be made out to Friends of the Nyack Library.  Proceeds will benefit the Carnegie Concert Series.
She's Beautiful When She's Angry – VCS co-sponsored film, Sun at 2:30p
She's Beautiful When She's Angry resurrects the buried history of the outrageous, often brilliant women who founded the modern women's movement from 1966 to 1971.  She's Beautiful takes us from the founding of NOW, with ladies in hats and gloves, to the emergence of more radical factions of women's liberation; from intellectuals like Kate Millett to the street theatrics of W.I.T.C.H. (Women's International Conspiracy from Hell!).  Artfully combining dramatizations, performance and archival imagery, the film recounts the stories of women who fought for their own equality, and in the process created a world-wide revolution.
She's Beautiful does not try to romanticize the early movement, but dramatizes it in its exhilarating, quarrelsome, sometimes heart-wrenching glory.  The film does not shy away from the controversies over race, sexual preference and leadership that arose in the women's movement.  She's Beautiful When She's Angry captures the spirit of the time — thrilling, scandalous, and often hilarious.
That story still resonates today for women who are facing new challenges around reproductive rights and sexual violence, as the film shows present-day activists creating their generation's own version of feminism.  She's Beautiful When She's Angry is a film about activists, made to inspire women and men to work for feminism and human rights.
Free and open to all.
---
Have a question or a fun fact you want to know? We're looking for suggestions for our weekly Did You Know fact. Write to info@NyackNewsAndViews with your suggestions.
Did You Know comes to you each Monday on NyackNewAndViews, sponsored by the Nyack Library.