by Susan Hellauer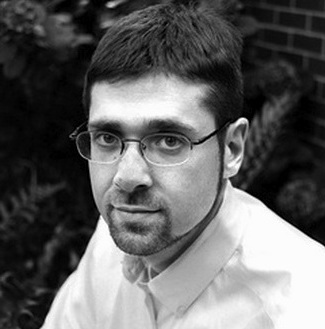 What do a blind organist and a third-string piano teacher have to do with success? Everything, if you're Brad Hughley.
He never met his grandfather Walter Hughley, beloved movie-theater organist in their hometown of Meridian, Mississippi, but was intensely curious about the man who learned keyboard scores in Braille, and built furniture in his spare time. It took a while for that admiring curiosity to percolate up into piano lessons but at twelve he finally took the plunge.
Meridian's premier teacher was all booked up, his next choice soon moved away, but the third–organist at the local Episcopal church–was the charm. Arriving for a lesson and hearing, at close range, his teacher, her violinist husband and cellist friend playing through a Haydn Trio sealed the deal. "I was hooked," Hughley says and, "completely surrounded by music," made up for lost time. He collected degrees in organ performance and musicology from Westminster Choir College, Emory and Brandeis Universities, and is now Associate Organist and Choir Director at busy St. Paul's Episcopal Church in Indianapolis.
Brad Hughley performs with New Trinity Baroque
With a young family and a demanding job, the once well-traveled organ soloist has to limit the number of recitals he does these days. But when Hughley's long-time friend and colleague Brandon Beachamp, the music director at Nyack's Grace Episcopal Church, asked, Hughley happily agreed to perform on Grace's magnificent Casavant Frères organ on Sunday, February 21 at 4p in the GraceMusic concert series.
Most musicians carry their instruments with them; pianists can at least count on 88 keys and three pedals. But organists face a special challenge: no two instruments, even by the same maker, are built or set up in the same way. Hughley says that he must study the specs of each organ, and "start a relationship with it before I even walk through the door" to create a program that fits the instrument, and highlights its superstar features.
Organist Brad Hughley Plays GraceMusic
Music by Bach, Mendelssohn, Mozart, Vierne
When: Sun Feb 21 at 4p
Where: Grace Episcopal Church, 130 First Avenue, Nyack, NY
Tickets: Buy online at BrownPaperTickets or at the door for $20. Seniors tickets are $15; students are $5 and kids under 12 FREE.
Sunday's GraceMusic program, Hughley says, "gives a chance for all different kinds of textures and stop combinations to shine." Felix Mendelssohn's Sonata in A Major is "a contrapuntal tour de force." Hughley pairs it with J.S. Bach's Fantasia and Fugue in G minor, BWV 542 ("Great"). Three Lenten hymn-tune preludes by Johannes Brahms and two contemporary composers, along with works by W.A. Mozart and Malcolm Archer (b. 1952), show off the versatility of the instrument. The recital ends with one of the organist's "go-to pieces," the Allegro Vivace and Final from Symphonie No. 1 of blind French organist and composer Louis Vierne (1870-1937).
What's it like to be an organist? Hughley thinks "it can be quite lonely, but I love to do solo recitals, and meet the people who come to them."
All ages are welcome to hear and meet Brad Hughley on Sunday: thanks to GraceMusic, tickets are free for those under twelve years old. Take those curious kids to hear some great music at close range. It just might seal the deal.