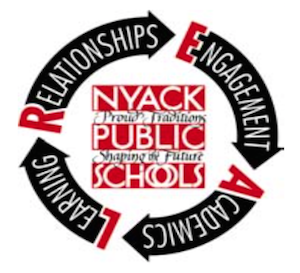 Since the 1980s, military veterans have received property tax exemptions. In December 2013, New York State passed legislation to extend such tax exemptions to school taxes: The Alternative Veterans' Tax Exemption. The AVTE authorizes school districts to grant veterans a partial exemption from school taxes.
The AVTE is not a mandatory exemption for school districts to enact. And at tonight's Nyack Board of Education meeting (beginning at 7:30pm at the Hilltop Administration Building), the BOE will consider drafting a resolution to enact the Alternative Veterans' Tax Exemption locally. If the BOE approves the Alternative Veterans' Tax Exemption, qualifying veterans living in the district will receive partial school property tax exemptions. According to the district's Public Relations office, "The tax exemption program as designed by State legislators will not have any impact on the total amount of school dollars raised by the tax levy, but is funded through a redistribution of taxes among the tax payers."
Additional information about the Alternative Veterans' Tax Exemption can be found at the district website, www.nyackschools.org, or in this Q&A.