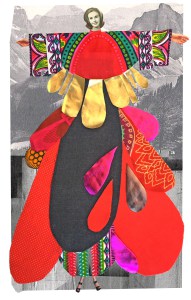 Here's your weekly rundown of what to do and where to do it. Nyack News and Views wants to wish you and your loved ones a Happy Holiday, Merry Christmas and a Memorable New Year!
Saturday
Window shopping in Nyack takes on a whole new meaning from now through Jan 31. The Nyack Window Project pairs visual artists with local landlords to create original installations in downtown storefront windows, a project conceived by award-winning set designer and Nyack resident Joanne Howard. Exhibits on Main St and Broadway in Nyack.
Sunday
Bear Mountain Ice Rink is open for the holiday break through Dec 30! Adults $5, children (ages 4-22) $4. Open each day during the winter recess from 10-11:30a, 12-1:30p, 2-3:30p, 4-5:30p, 6-7:30p and 8-9:30p, weather permitting. Bear Mountain Ice Rink, Bear Mountain State Park, Palisades Interstate Parkway.
Spend an enchanted evening at the Candlelight Tours of The Jacob Blauvelt House. Experience Dutch American holiday traditions of the 1830s with nineteenth century music and song and seasonal refreshments. Prepaid reservations required. Tours start at 5 and 6:30p at the Jacob Blauvelt House, 20 Zukor Rd, New City.
Next Week
Monday
The Bossy Frog Band invites families with kiddos to a New Year's Noise Maker Workshop & Concert. This award-winning band for young audiences has performed for over 100,000 children and families and their latest release was a Parents' Choice Award winner. 2-2:30p at Nyack Center, 58 Depew Ave.
Get the Nyack Weekender in your mailbox auto-magically every Friday morning. Add your name to our mail list to get this weekly guide to weekend events. Visit our online sign-up sheet to subscribe.
The Nyack Weekender is sponsored by
and the