For over a century, our region has been home to extraordinary artists. Local Arts Index highlights the work of individuals who continue our community's rich creative legacy.
Meet Lauren Rudolph.
How did you become an artist?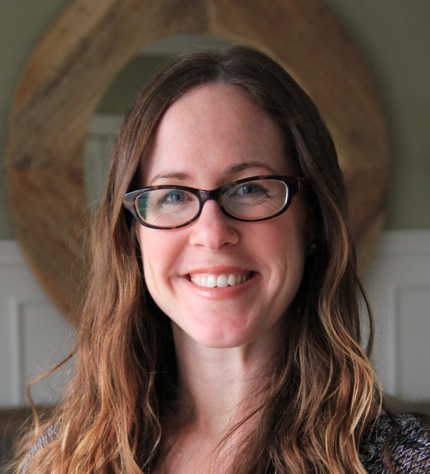 I grew up in Chestnut Ridge, New York and was lucky enough to be influenced by two incredibly talented art teachers, Jay Eisenberg and Charlene Margiotta. I began my college education at the School Of Visual Arts and received a BA in Fine Art from the University at Albany. It was my intention to become an art teacher with the hopes of inspiring young people to connect with their inner artist.
Life had other plans and in 2001, I moved to Florida and started a mural and faux painting business. In 2002, I came back to New York and continued my business until I had my first daughter Ava in 2008. As my daughter grew, I was very inspired by her need to create and in 2011, I opened an art studio for children ages 3 through 6 called the Little Light Art Studio.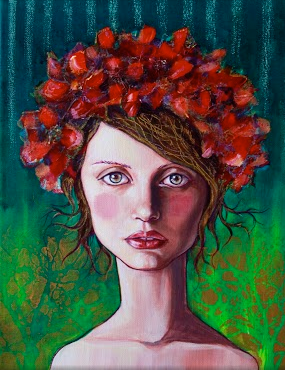 The name of the school came from the gospel song "This Little Light Of Mine" which is an expression of the fact that we all have something special that needs to be shared. After the birth of my son Gabriel in 2012, my creative spark was reignited and here I am, realigned with my path.


What kind of art do you make?
Faces have always fascinated me. For as long as I can remember, it has been my desire to draw and paint them.  The saying "The eyes are the window to the soul" is something that I greatly connect with. Portraits tell a story.  Gazing into the eyes of the subjects in my paintings is an intense and powerful experience for me. They have voices that come from within that need to be heard. Eyes fascinate me because their depth and energy is piercing.  Through the use of mixed media, I create art that expresses connection.
What is your muse?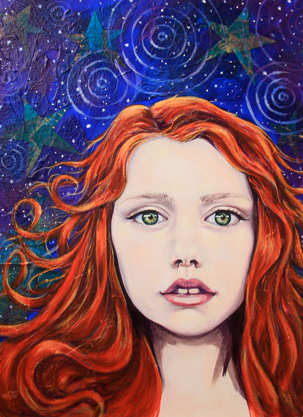 My muse is my journey through this life. My path as an ever evolving human being, mother, wife, sister, daughter, friend and artist fuels my creativity. I have always been a deep person, longing to feel the intensity and beauty of my experience. I am endlessly asking questions and yearning to connect with something greater. This is my inspiration and my art is the channel through which this is all expressed.
What's Next?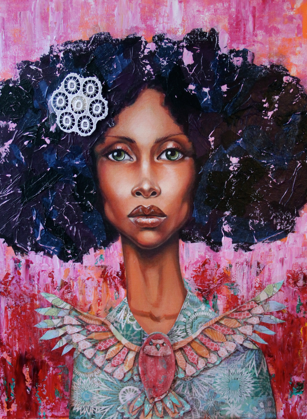 If I had to say what is next for me I would say that I intend to continue on this journey of connection and creation. My dream is to remain open to possibility and to expand further and further as an artist.  I have a purpose and that is to create. I have been an artist for as long as I can remember which is something that I have incredible gratitude for.
Starting on December 1st and running through Dec 13th, Rudolph is a local artist featured in an online handmade holiday auction organized by Stephanie Gagos. Other local artists participating in the auction include Marisol Diaz, Cynthia Shaw and Gagos .
Each day, an artist will be featured and 15-20 items per day will be auctioned with some overnight auctions. Each item will have a starting bid and closing time. Highest bidder at the closing time wins the item. Click here to find out more about making a bid.
Visit laurenrudolph.com to see more.
Local Arts Index is sponsored by Maria Luisa, 77 South Broadway and ML Gifts & Accessories, 75 South Broadway, Nyack, NY