by Yvonne Sotomayor
It takes an awful lot of love – not to mention care and preparation – to put together one show around the holidays to raise blankets and public awareness for the homeless.
Try doing it for 19 years.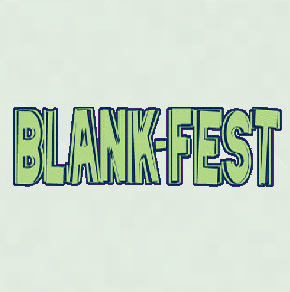 Blank-Fest 2015 is 12 hours of rock and roll on Sun Dec 20 at Nyack's Hudson House. From noon to midnight, the event showcases 20 acts of local, NYC-based, indie and major label performers.
The cost of admission? A suggested donation of one blanket in any condition, a small price to pay for 12 hours of name-brand rock 'n roll. The Hudson House is at 134 Main Street in Nyack.
The first show of its kind, this blankets-for-homeless effort has spawned several satellite shows within the past decade, including Blank-Fest shows in Calgary, Vancouver, Toronto, Montreal & Guelph in Canada, Florida, Wisconsin, Virginia and New Jersey in this country and Nottingham in the UK; sources estimate a total from all shows, worldwide, of close to 15,000 total donations for those in need during the past 18 years.
"When we started doing this we weren't thinking that far ahead," says Blank-Fest founder and MC, Kenn Rowell. "At the time, we were just trying to get all the acts together. I had to borrow $75 just to put on the first show."
In addition to being the event organizer and MC, Rowell fronts The Baghdaddios, an old school Lower East Side indie punk outfit that have been recording and touring for over 20 years.
This year's show includes returning greats include EMI alumna Patti Rothberg, former Misfits and front man for The Undead, Bobby Steele and ReW and Who talk show host ReW Starr.
Appearing on Sunday at The Hudson House…
12n Doors Open
2:30 PM River Acoustic Band
3:00 PM The Tim O'Donohue Band
4:00 PM The Midnight Blackouts – Formerly Reflective Insight (from the Vans Warped Tour)
4:30 PM Kama Linden
5:00 PM Johnny & The Alimonies
5:30 PM Bobby Steele
6:00 PM The Undead (featuring Bobby Steele)
6:30 PM Count of Nine
7:00 PM Patti Rothberg
7:30 PM The Rewd Ones, featuring Rew Starr
9:00 PM Joe D'Urso & Stone Caravan
9:30 PM Wadada
10:00 PM The BaghdaddiosLower East Side Bilingual Poet, Yvonne Sotomayor will be performing at various random junctures as part of Blank-Fest XIX.
"I've known Patti for over 20 years," says Rowell, "I can still remember watching her on the Tonight Show, MTV and Letterman and marveling that this was the same girl-next-door that I met at CBGB. Then to think to today and how many times she's selflessly contributed to a majority of our shows – she played our second year show in 1998 and with rare exception has made nearly every one since – I'm still in awe."
Rowell has nothing but praise for Bobby Steele, too. "Bobby is just a sweetheart. He loves playing the standards as a solo artist and then switches gears and brings the band up on stage to rock the house."
Other returning acts include Lower East Side singer-songwriter Kama Linden, Hudson Valley regulars Johnny & The Alimonies, touring reggae masters Wadada and The Midnight Blackouts (featuring members from Warped Tour veterans Reflective Insight). Rounding out the lineup are Blank-Fest co-founders Joe D'Durso & Stone Caravan, Red Schoolhouse Records label mate Tim O'Donohue, NYC's eclectic rockers, Count of Nine and 2nd-year returnees River Acoustic Band.
Rowell is hopeful that Blues Hall of Fame inductee Beki Brindle will return for a second year. "Beki actually has a show scheduled for later that night in Woodstock but she's trying to find a way of appearing at both venues." Rowell says that's the way it usually goes with Blank-Fest shows. "Up until the very last minute we're adding acts, squeezing in another great band or songwriter – we always find a way of making it happen. That's sort of a microcosm of the whole series, in general!"
For more info go to BlankFest.org or email Kenn Rowell.