by LeeAnn Mailly
It's the First Friday in November, a great night for artists and business owners in Nyack — as well as visitors to the village, too. It's also a great weekend for Shakespeare,  Alfred Hitchcock, live music (Finn and the Sharks, River Skye Band, Burr Johnson Trio), climate change awareness (the mockumentary, A Solar Home Companion) and Peace (It's the Fellowship of Reconciliation's 100th anniversary).  Here's your Fri-Sun list of what to do and where to do it.
Friday
Saturday
Attend the opening reception for works by  and Michael Garber. Falk's expressive paintings are those of the natural world and Garber is drawn to landscapes as they are transformed by changing light. Music by pianist Yashar Yaslowitz. 2-5p at Union Arts Center, 2 Union St, Sparkill.
Union Arts Center throws an autumn rockabilly dance party featuring Finn and the Sharks. Tickets are $20 in advance and $25 at the door. 7:30p at Union Arts Center, 2 Union St, Sparkill.
The River Skye Band performs at 7:30p at Bourbon St, 132 Main St.
Sunday
Next Week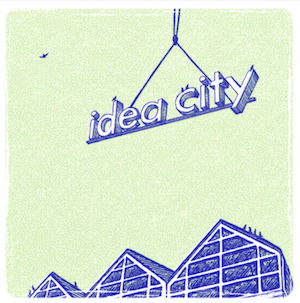 Dine in the Nyack area during Fall Hudson Valley Restaurant Week and take advantage of prix-fixe menus at a discounted price.   $20.95 lunch; $29.95 dinner. Participating Nyack restaurants include Two Spear Street, 8 North Broadway, Broadway Bistro, Hudson House, Prohibition River, Sour Kraut, Velo Bistro Wine Bar and Wasabi.
Tuesday
The Arts Council of Rockland invites you to join Bill Batson and Janey Tannenbaum for Idea City, a discussion for artists and those who love the arts on how to enhance and expand the cultural community. 6:30-8p at Nyack Boat Club, 59 Gedney St, Nyack. Light refreshments will be served.
Get the Nyack Weekender in your mailbox auto-magically every Friday morning. Add your name to our mail list to get this weekly guide to weekend events. Visit our online sign-up sheet to subscribe.
The Nyack Weekender is sponsored by
and the