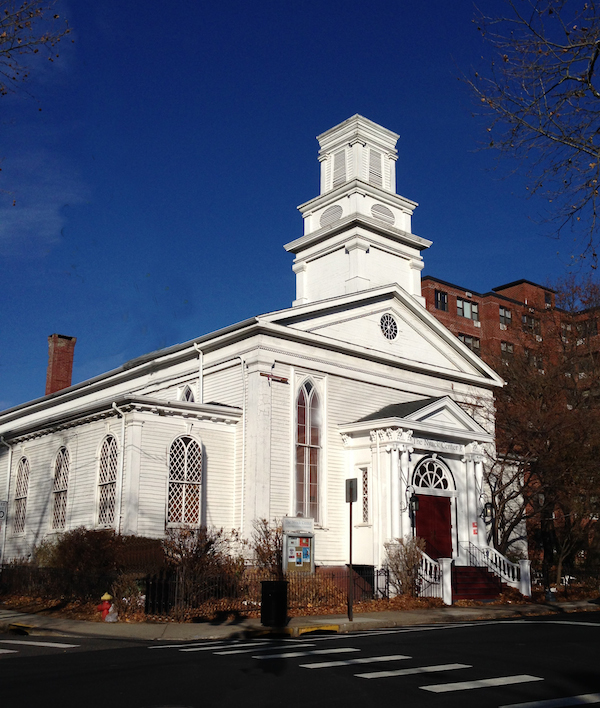 by LeeAnn Mailly
The Nyack Center celebrates 25 years of service to the community at its annual Legacy Gala on Saturday, November 14 at 7p. This year's Legacy honorees are Chris & Bert Hughes and Sally & Roger Seiler. The evening includes live and silent auctions for a great cause and a valuable community resource, The Nyack Center.
Celebrating 25 Years Of Serving Nyack Community Needs
Since 1990 the Nyack Center has helped students and families by providing before and after school care, homework help, computer time and other resources they need to succeed. At less than $40 per week, the Nyack Center services are affordable for the 98% of Nyack Center families who meet the federal poverty guideline of making less than $30,950 annually for a family of four.
There's also supervised, drop-in "Computer Time" where kids can work on their papers, practice research, and hone their computer skills with the help of tutors. Next year there will be new desktop computers and laptops in the computer lab as well as specialized software and headsets geared for English Language Learners (ELL) students, thanks to a $50,000 grant from the Insurance Industry Charitable Foundation (IICF). The IICF awarded the grant to the Nyack Center in recognition of its ongoing support of families through a variety of programs.
Some of the items to be auctioned include:
A Vermont Escape to the 1,400 acre enclave at Haystack Mountain and
Brunch for 25 by Nyack's Didier Dumas
A pair of some of the best seats in the "House That Ruth Built" and a NY Yankee 1990 championship team photo signed by players and managers.
Tickets to the sold old Broadway musical, Hamilton
A 100 Year old Port
An evening of "Cocktails and Politics" with Nyack Mayor Jen White.
A 65″ television
A holiday or special occasion dinner for 12  delivered to your home
A Las Vegas stay with round of golf
A weekend stay in Washington DC or New York City.
For ticket info, visit Nyackcenter.org