by Frank LoBuono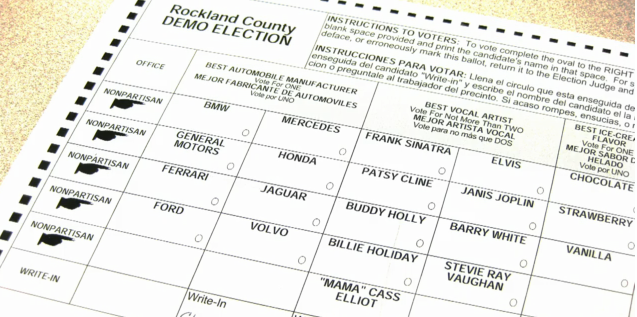 "VOTE OR DIE" was the slogan MTV used a few years back to try to get young people to vote. Most found it a "bit" dramatic and it was only mildly successful. Be that as it may, they were trying to make a good point: the importance of THE VOTE cannot be over emphasized! And, it is not so just for young people but for everyone.
Voter participation in this country is abysmal. If people spent half the time on voting that they do complaining about the process and the government, we might actually accomplish something. It seems that too many are content to sit in front of their TV's and listen to pundits tell them everything that's wrong here instead of informing them of the information that they need to try and set things right. And, to do so it means one thing – VOTE.
So, get off your lazy asses. There is NO excuse. Remember, in the contract between the people and the government, WE have the power – unless you concede it by NOT SHOWING UP. Like a traditional marriage ceremony, the time to speak up is now. Or, forever hold your peace!!
 Frank LoBuono has lived in Nyack for over 30 years writing and covering Rockland County in print, on TV and online. He works as a cameraman and an editor for a major TV News organization. You can read his blog at Talk-Frank.blogspot.com.